I recently received a lovely email from a friendly staff person at Warby Parker inviting me to write a post about my summer moments and to pick some of their sunglasses to go with them, for their #seesummerbetter campaign. While I'm not receiving any material or monetary compensation for writing this post, except perhaps friendly shout-outs from the Warby blog, I'm still feeling rather flattered that there is interest in this blog, especially since Mike just got a pair of glasses from them and he quite liked them, and had been telling me good things about the company, including friendly and approachable customer service :) Another thing that attracted Mike to shop from them is their Buy a Pair, Give a Pair program, which doesn't only create access to affordable glasses, but also opportunities for skill-building and employment.
So I was happy about writing this post. But there is one problem: I don't usually wear sunglasses. It's kind of a foreign topic to me and I don't really know what to write about.
Not that I don't like wearing sunglasses. I think they're very important for eye health. I'm just rather utilitarian about it (among many other things). I used to own a pair of sunglasses that I bought from the drug store, they go over my regular glasses (as in wearing two pairs of glasses at the same time). But then I got new glasses that are a lot wider than my old pair and the sunglasses can't fit over them. And I never bothered to get a pair of prescription sunglasses. So I haven't been wearing sunglasses for a few years now. Probably not good for my eyes, especially in the summer. The invitation to write this post might actually be a good reminder that I need to get myself a pair of prescription sunglasses soon… and maybe I'll think a bit more about style rather just utilitarian this time (sunglasses that go over regular glasses aren't the most stylish ever :S).
So I sort of interpreted the invitation to write this post as: if you were to buy a pair of sunglasses from our shop, which ones would you consider?
It's always fun to window shop :)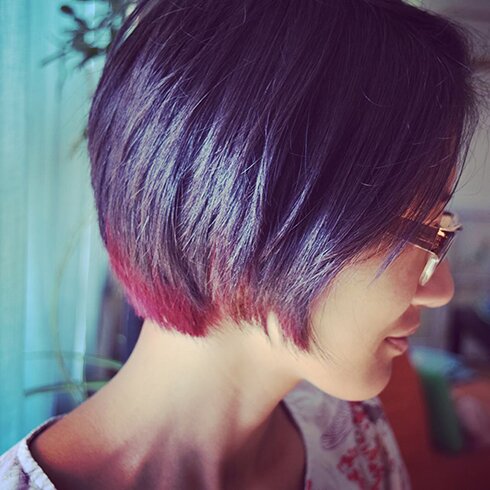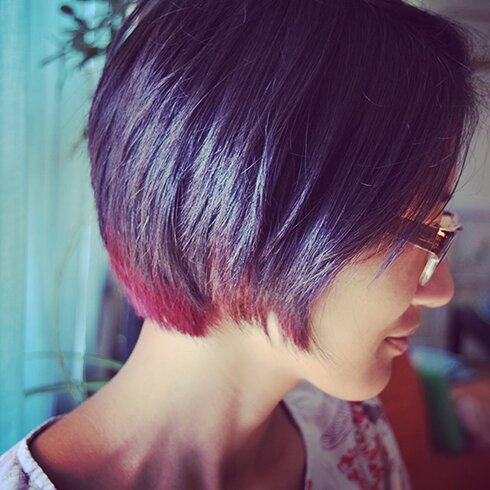 Last week I got my hair cut and coloured :D I'm quite happy with the vibrant but not too bright colour showing from underneath. I have an affinity for grey glasses, so I think the new hair would look great with these :D And with a beautiful name like Luna Fade it's hard to not like them.
Have I ever shared pictures of the curtains I finally sewed and put up? It's only taken me 8 months! :S For the longest time we had disposable plastic table cloths taped to the window… but now we have these sea glass coloured curtains! :D And look at the glorious blazing summer sunset shining through.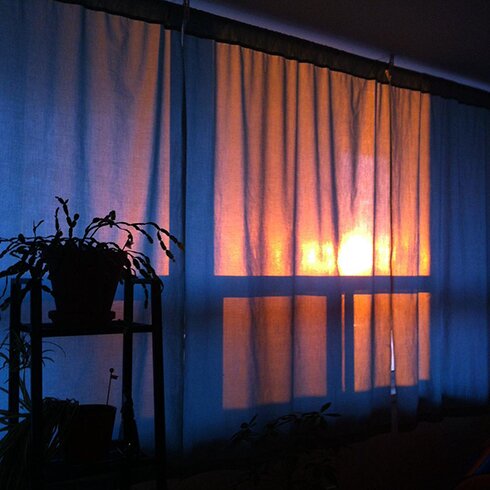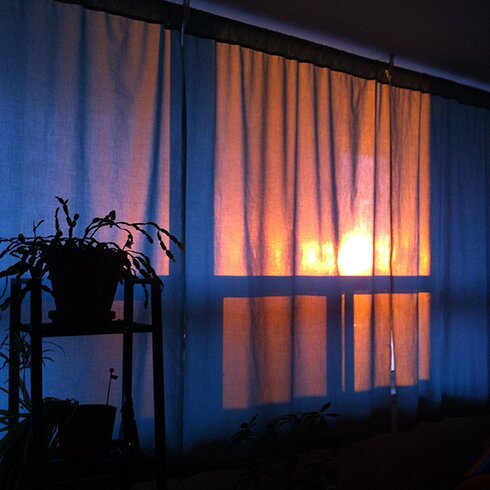 I like sea glass… or is it seafoam? Anyway, I like these, because they're sea glass coloured… and they are indeed named Beach Glass! :D
And today we had the perfect summer evening — sandals, cotton-candy-colour pants, trip to the library at 8pm in daylight!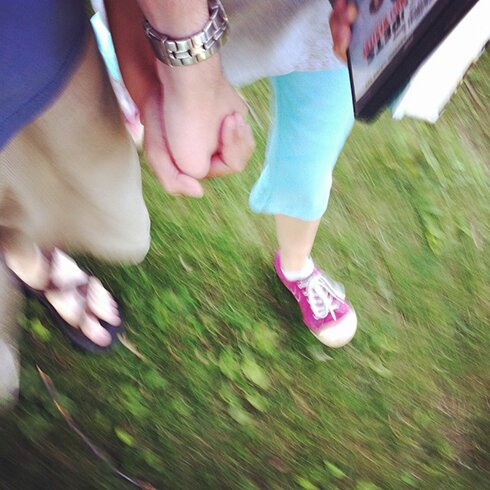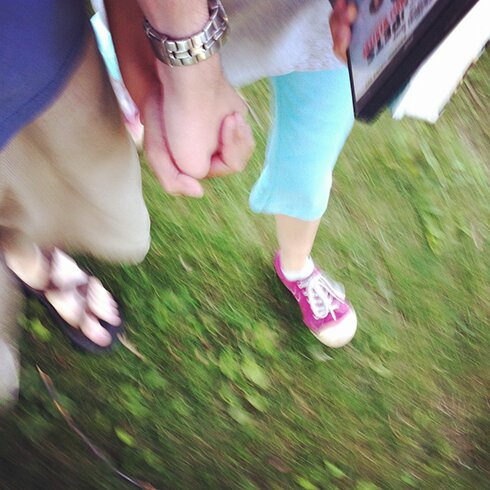 Today's awesome finds for summer reading/viewing — Muppets Most Wanted, Amigurumi at Home, and Life After Life :)
And what goes well with cotton-candy-coloured pants?
I love these… and they're beautifully named Moonstone! (As you may notice I'm a sucker for nice product names.)
Thanks for window shopping with me! :D Hope everyone has a fun and sun-filled weekend!