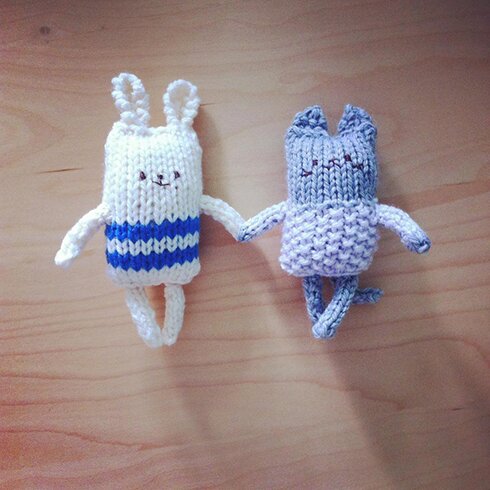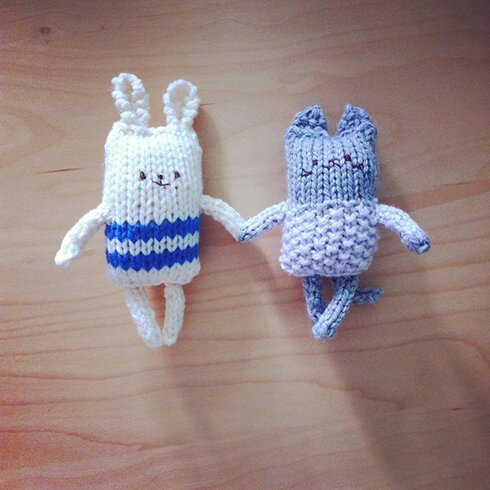 Had to make these anything animals :D I just love the seed stitch sweater! I even used both the sweater colour and fur colour on the cat's arms, so they look like sweater sleeves.
AND! Tomorrow is the long-awaited TTC Knitalong! I will definitely report back on the day of fun and yarn! :D
Hope you have a wonderful, crafty weekend, everyone!