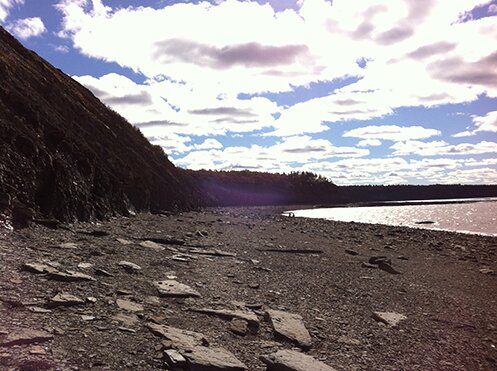 I've been look­ing for­ward to vis­it­ing the Jog­gins Fos­sil Cliffs for months. I had so want­ed to become a pale­on­tol­o­gist when I was a child, so going to a fos­sil site was a trip of the dreams! I stud­ied tide time charts and planned our dri­ve so we would arrive at low tide; I looked at oth­er trav­ellers' pho­tos and com­ments; I checked and re-checked weath­er fore­cast and prayed for rain to hold off on the day we planned to visit…
– and sud­den­ly we were here!
The cliffs are sit­u­at­ed along the Bay of Fundy, which has the high­est tides in the world. It holds rocks and fos­sils from the "Coal Age", about 300 mil­lion years ago.
This, where I was stand­ing, is the OCEAN FLOORÂ (could hard­ly con­tain my excite­ment!!) and will be sub­merged in up to 13 metres of water in a mat­ter of hours.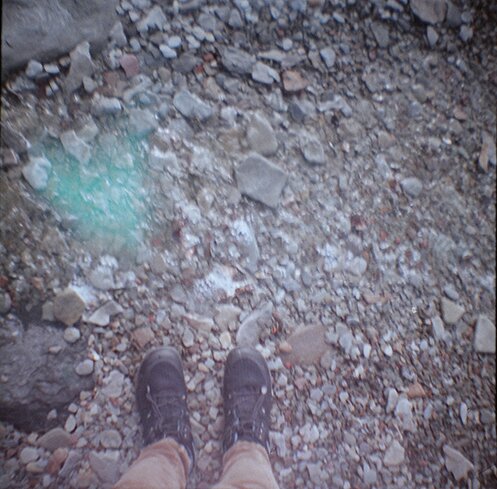 (as you might notice, some pic­tures were tak­en with film with the Diana, and some where tak­en on my phone).
We joined a walk­ing tour, in which the friend­ly tour guide point­ed out dif­fer­ent fos­sils that could be found at the cliffs. Like this fos­sil of a tree trunk.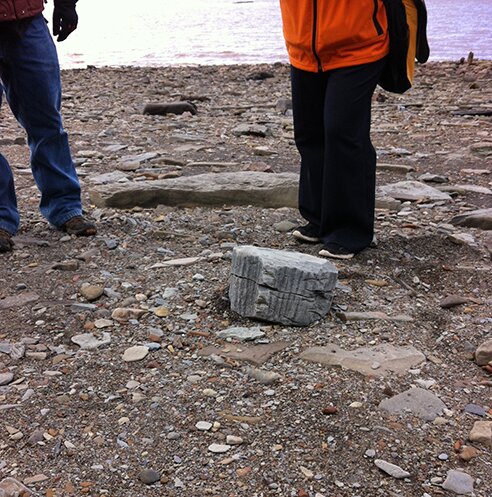 These were track­ways of Arty the arthro­pleu­ra — a giant insect about 1–8 feet long. The tour guide showed a scaled down repli­ca of Arty.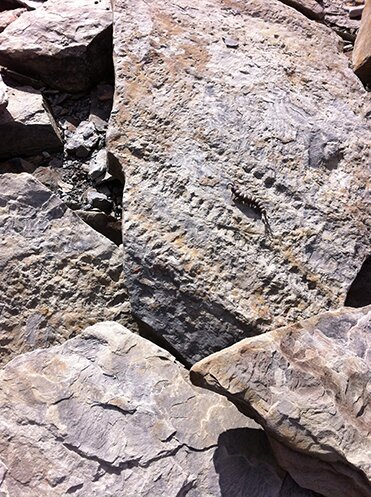 Fos­sil of a trilobite.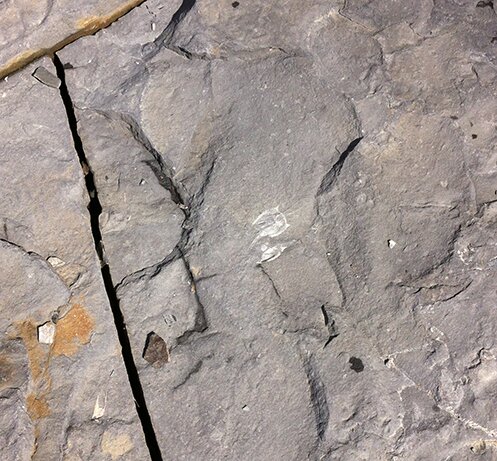 Fos­sil of tree roots.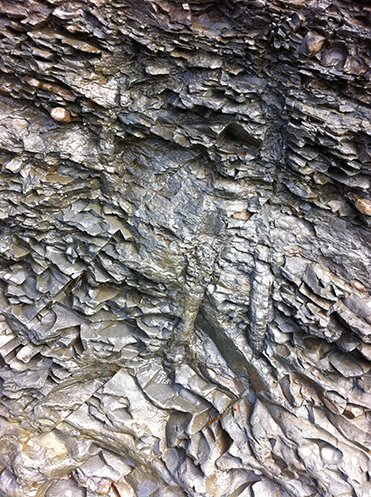 Look at the beau­ti­ful lay­ers of rocks on the cliffs!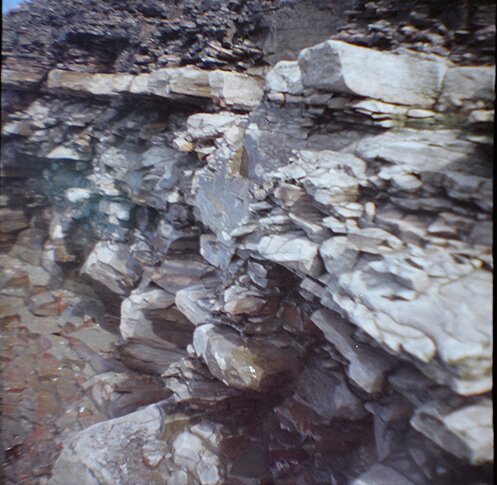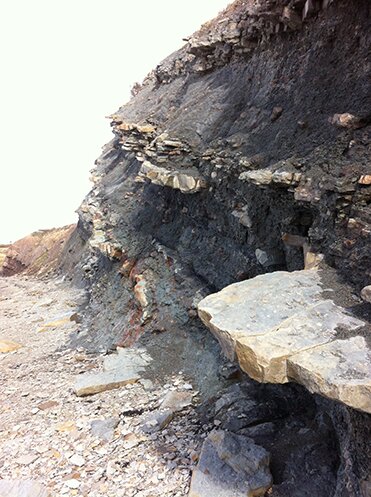 The tides com­ing in…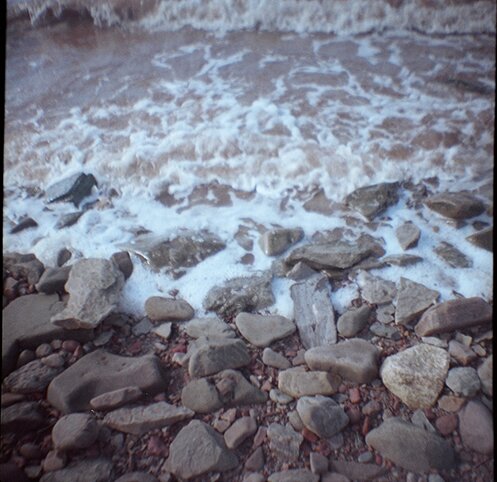 It was majestic.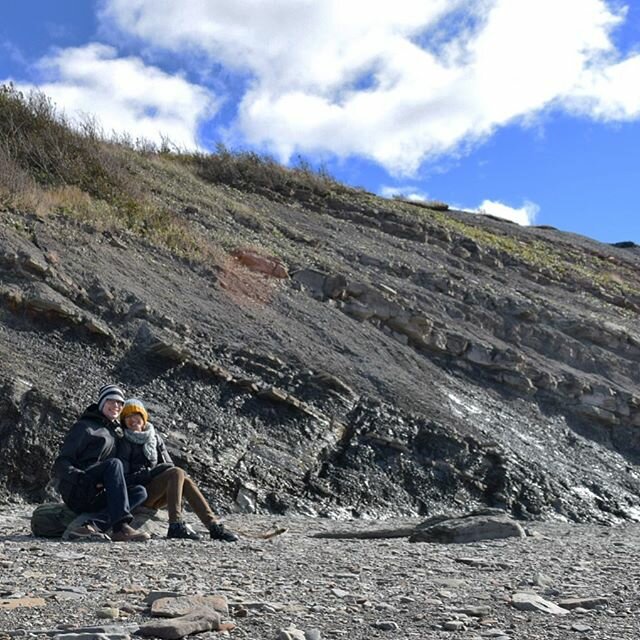 We were hop­ing to vis­it the Fundy Geo­log­i­cal Muse­um in Parrs­boro after­wards, but we spent a bit too much time at the cliffs, and by the time we got to Parrs­boro the muse­um was closed. So instead we spent some time at the wharf look­ing at the sun­set sparkles on the water.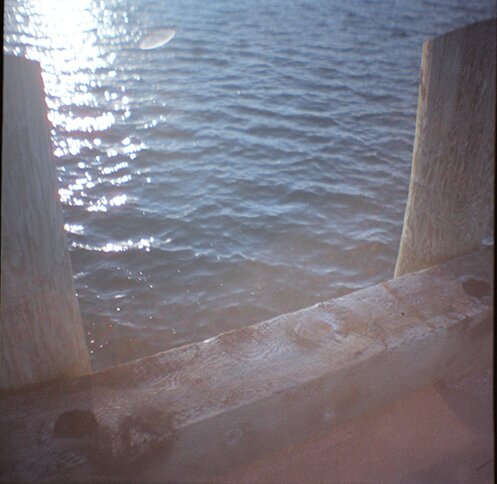 More on Nova Sco­tia tomor­row! :D
Hope every­one is hav­ing a good start to the week!