We spent the new year with my family, the gift-opening continues! :D
I finger-knitted my sister a headband in a colour that I thought she'd like (kind of purple sunset-sky-like), with this tutorial I wrote :)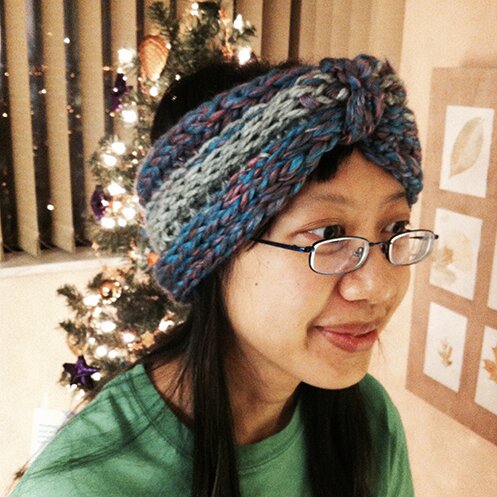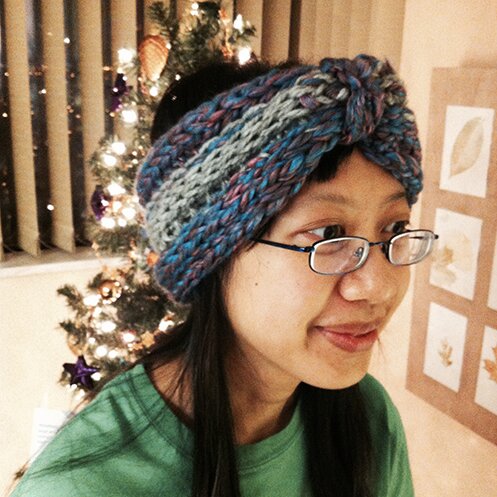 And using the same finger-knitting method, I made a neck warmer for my mom. Just made it wider than the headband, but it's the same length. The double-thick fabric made by finger-knitting makes it very, very warm. She demonstrated wearing it as a headband too, as well as a Smurf-style hat :P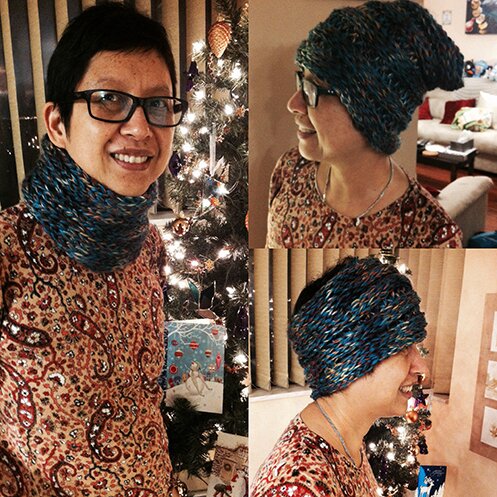 And in the air was the aroma of the scented candle I got for my dad. He likes scented candles :D
And for me! :D I got an assortment of seaweed and SQUID FLOSS!! From Mike, who knows me so well! :D I love squid floss. I got more squid floss from my parents :D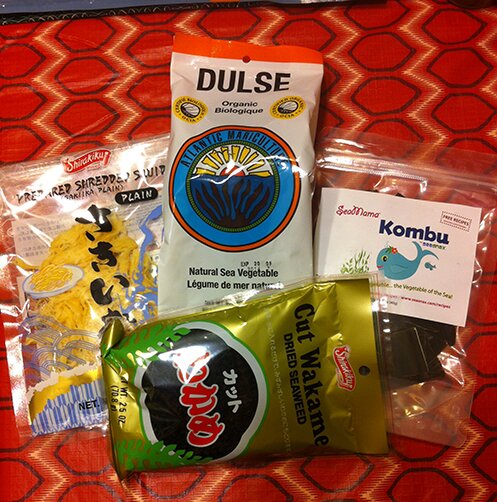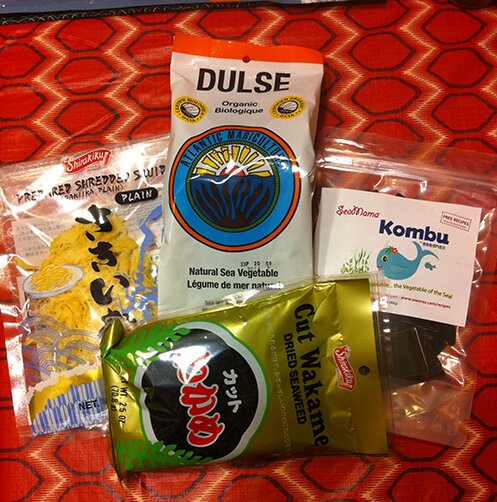 And I got The Little World of Liz Climo from my sister. If you haven't checked out her work before, I highly recommend taking a look at her Tumblr — it is hilarious and adorable, especially if you like cute talking animals, it will totally brighten up your day :D
And a gift from my mom — a new year haircut! :D
I'm the luckiest daughter. My mom's always cut my hair. She took classes when I was very young. I've never been to a hair salon in my life until a few years ago. Partly because of convenience (it was a long commute to my parents'), partly because I know how tiring it is to cut someone's hair (because I've tried cutting Mike's hair :S), and partly because I wanted a pretty extreme asymmetrical cut at the time (like nearly shaved on one side) and I wasn't sure if she'd be willing to do it, I've been going to a hair salon for the last while. But since I was home and my mom wasn't busy I asked if she could cut my hair. I still like the idea of an asymmetrical haircut, but I thought I'd go for a more subtle look this time, a bit less dramatic for the workplace.
My mom never disappoints! :)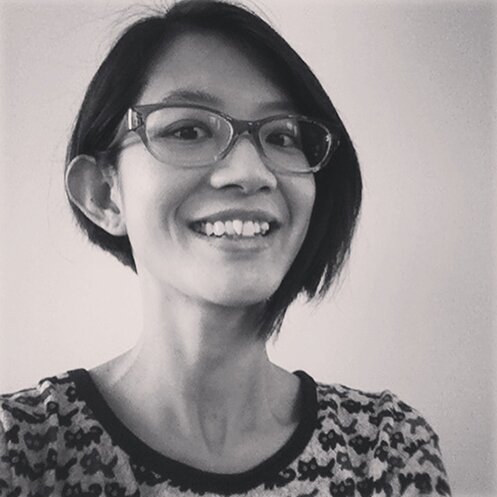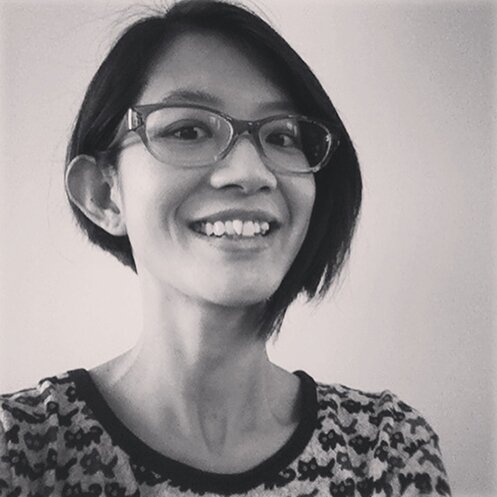 I'm very pleased with it, now I'm all ready for 2016! :D
(actually, I'd like another week of holiday, or better yet, this holiday week just magically loops on over and over again, just thinking about all the challenges that haven't resolved before going into the holidays.
But holidays always end, and challenges will always be there, no matter where we go, or what we do, and maybe the way to deal with them is not to wish that they're not there, but to "turn towards" them (in the words of one of my teachers) in faith, that things will work out one way or another, and that I'm never alone in dealing with them.)
And so for the new year, and the winter months ahead, I thought it'd be fitting to share this with you :D
(original post here)
Happy new year, everyone! :D *tosses glitter*