Had a very busy couple of weeks as I was preparing to go on holidays for several weeks. And finally, all the emails that could be sent are sent, vacation messages are set on voicemail and email, I'm finally feeling like I'm winding down.
And time to wind up more balls of yarn! :D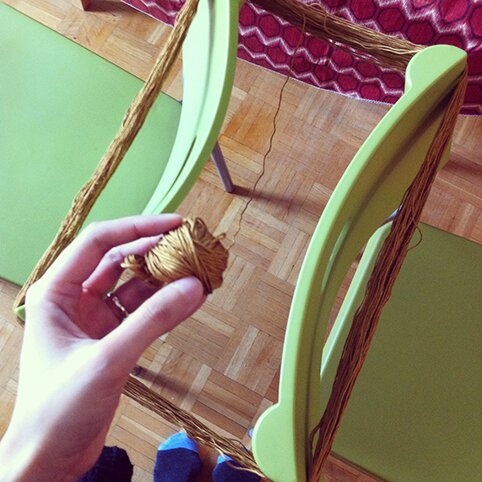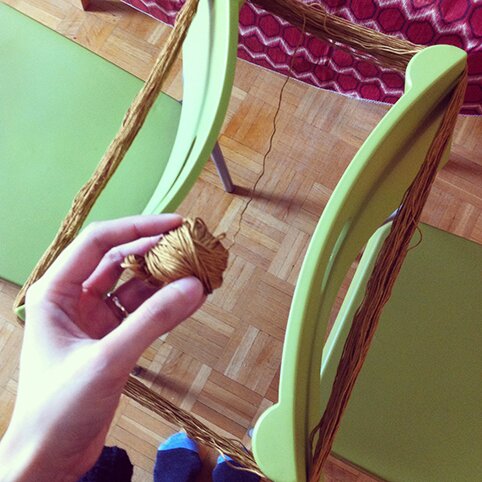 We're taking a fairly long plane ride, during which I will surely be able to finish a project :D I decided to make this pineapple lace top, which has been on my to-make list for a while now. It's a small enough project that doesn't require bringing a lot of yarn. The goal is to travel light!
(Ravelry)
The other weekend I went to Romni Wools and found enough of this mustard colour Mirasol Illaris yarn in the discounted section in the basement :D I don't have a ball-winder or a swift, but back of the chairs would do for now.
And I double-check on the TSA site that I can bring crochet hooks on the plane. Not sure about scissors. The TSA site says anything shorter than 4″ should be fine, but maybe I'll just bring a nail clipper. We'll need a nail clipper anyway.
Hoping I will be able to wear the finished top on the trip! :D Will keep you posted!
Wishing you a blessed Easter long weekend, friends!