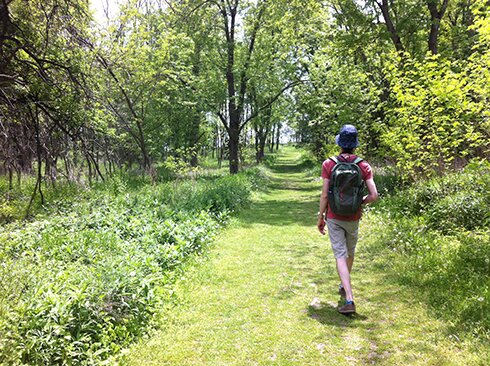 It was Doors Open Toron­to at the end of May. We try to vis­it one or two build­ing every year. This year we decid­ed to take the long trek to Fool's Par­adise, the for­mer home of Cana­di­an artist Doris McCarthy, who lived to be 100, and donat­ed her home to be an artist-in-res­i­dence cen­tre after her passing.
Her home was the first one built on this stretch of the road. She designed and draft­ed the blue­print for the house.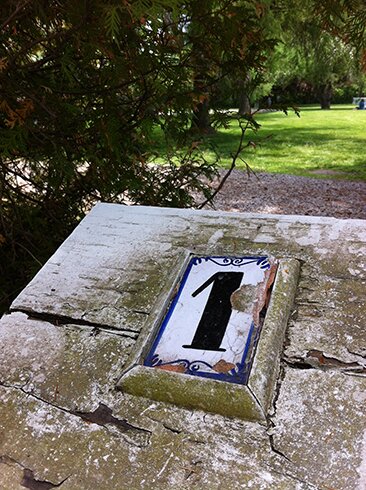 As soon as we entered the front door we were greet­ed by this rug, made by McCarthy.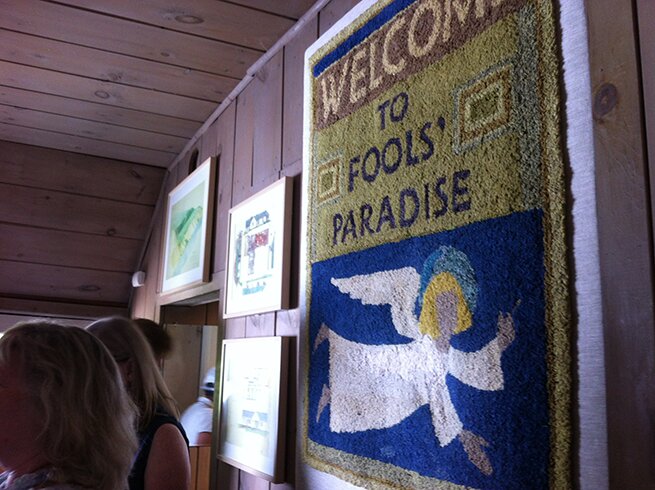 Paper owl guard­ing her desk and all her tools still. "Like she nev­er left," said the tour guide.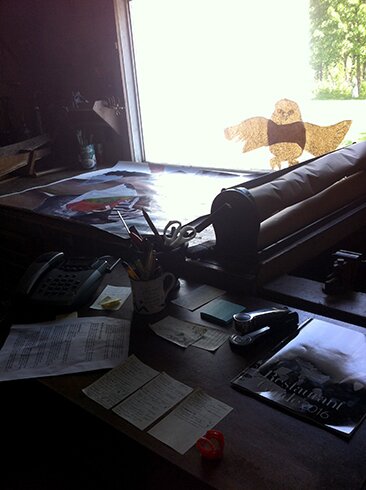 "The Chap­ter Room", which she built to write her mem­oir. It is the cozi­est room I've ever found myself in.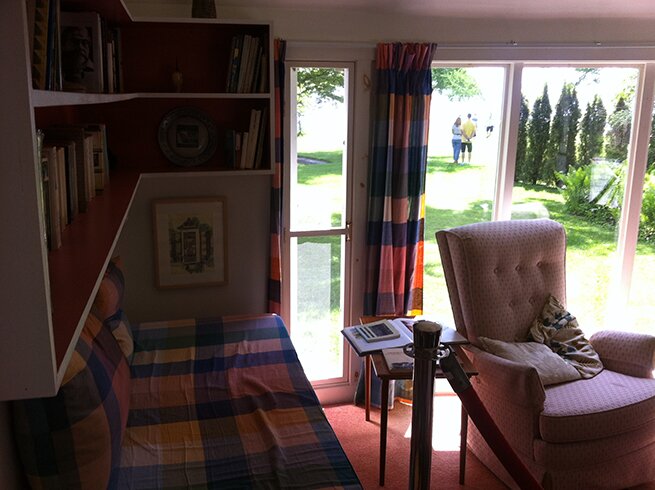 Per­haps a sun­ny read­ing nook.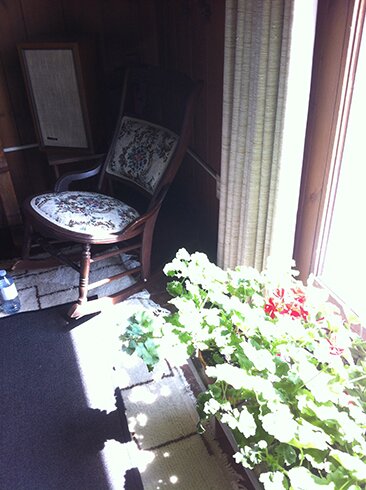 Her beau­ti­ful chan­de­lier and her beau­ti­ful arc­tic landscape.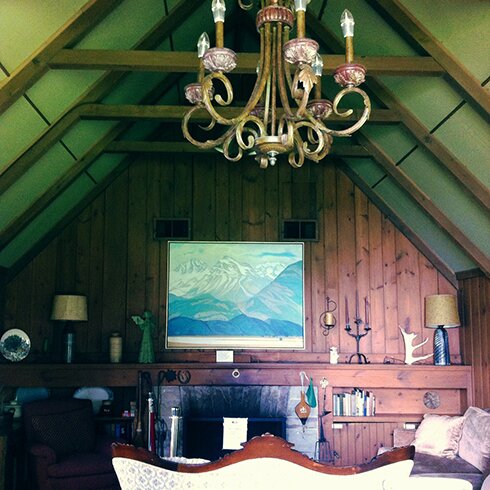 The tour guide told us that McCarthy built all the cup­boards in the kitchen by mak­ing card­board mock-ups.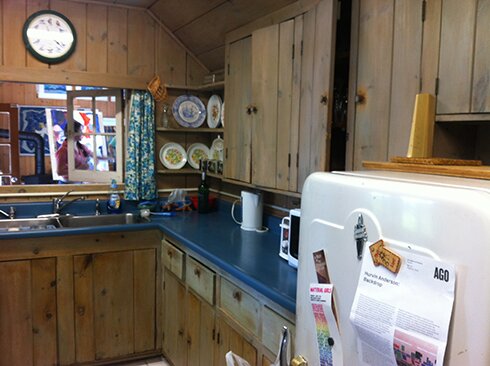 Neigh­bour­hood chil­dren used to skate on this pond in the winter.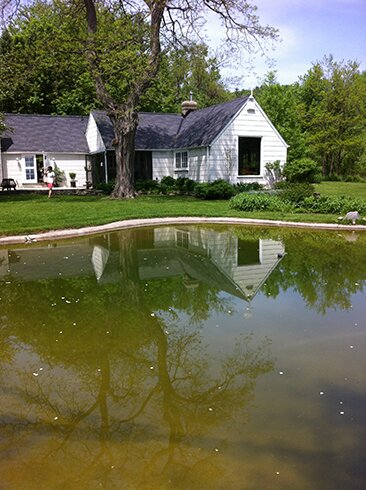 And at the edge of the back­yard is the cliff of Scar­bor­ough Bluffs.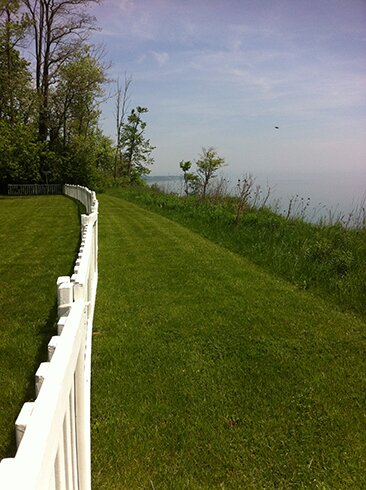 There were vis­i­tors picnicking…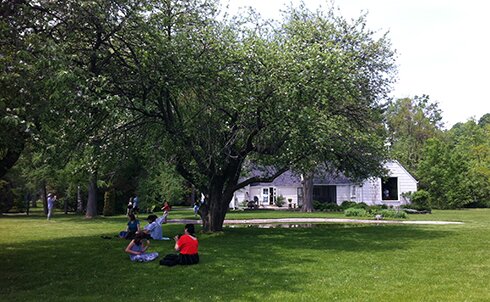 And paint­ing :)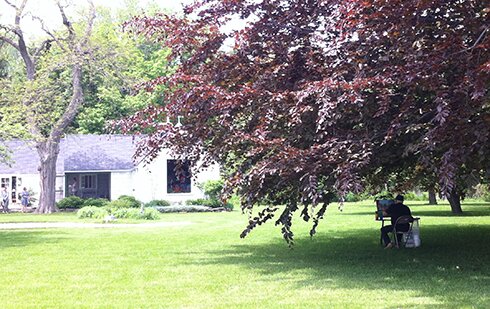 After our own pic­nic we explored a near­by park. The dan­de­lions were like glow­ing orbs lin­ing the path.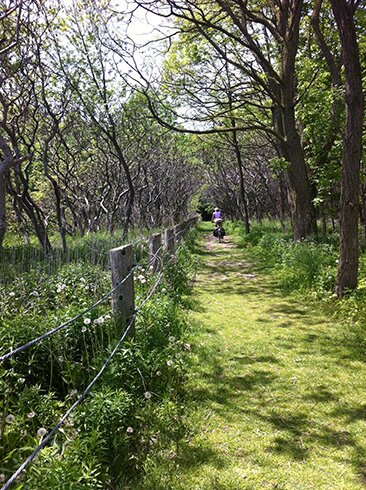 Look­ing down from the cliff. The water was so blue.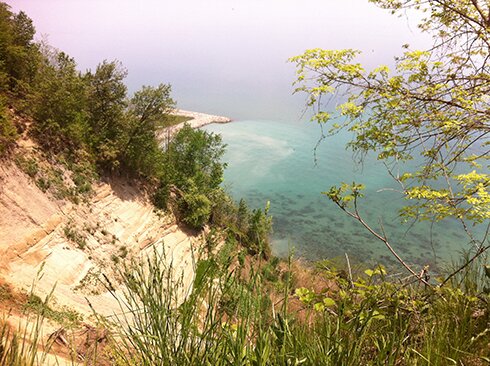 Next time we'll vis­it the bluffs from below the cliffs so we can see the lay­ers of sediments!
Hope every­one is hav­ing a good weekend!