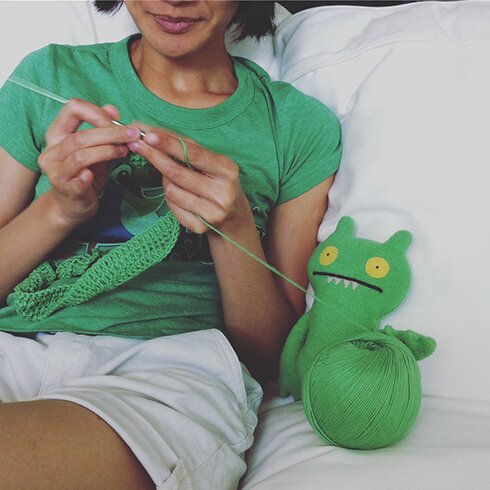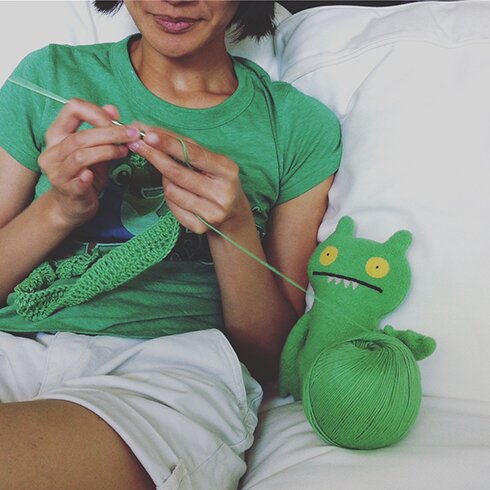 It's actually a really easy pattern, it just reminds me of Kermit's song :D
I spotted the Kawasaki pattern by Crafty Queens on Ravelry, and I loved the geometric fillet crochet eyelets around the sleeves and the edge of the sweater. It's a simple and brilliant design, and a very quick make.
I used the "leaf green" of Premier Cotton Fair, because it's the only DK weight cotton yarn that's available at my local Michaels and it's relatively affordable. It turns out to be very soft and smooth, and the finished garment quite breathable, just a bit splitty while working with it, but will definitely use it again.
I wore it to a family function in which I was entrusted with the task of taking pictures of the guests at the photo booth and throughout the event, so I didn't have a chance to take a picture with the new sweater except in the bathroom. Never have I thought I'd take a bathroom selfie, but this bathroom's got some retro wallpaper that goes really well with my retro outfit. And if I didn't tell you that this was a bathroom, you would've never guessed, would you? :P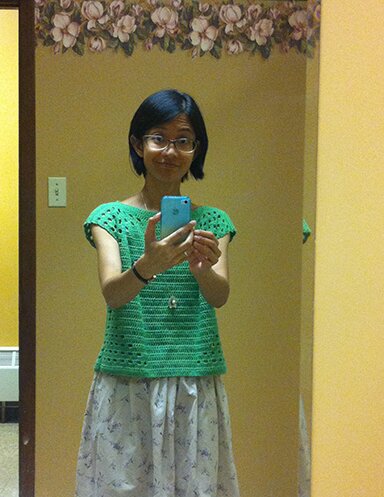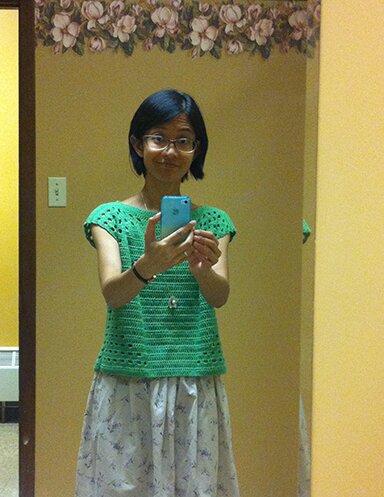 (I also made the skirt a couple of years ago :D)
Closeup of the eyelets on the sweater. Mike's awesome cousin took this picture of us at the photo booth :D (We made the crepe paper background!)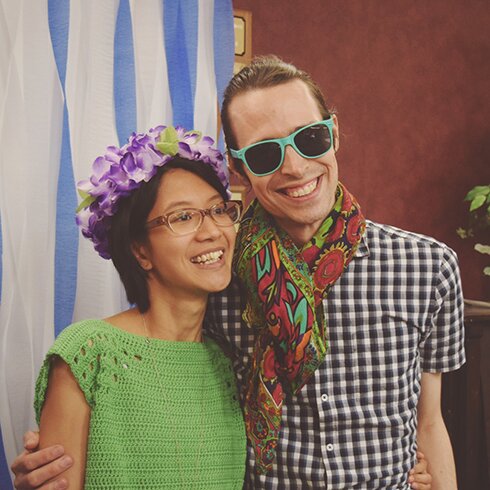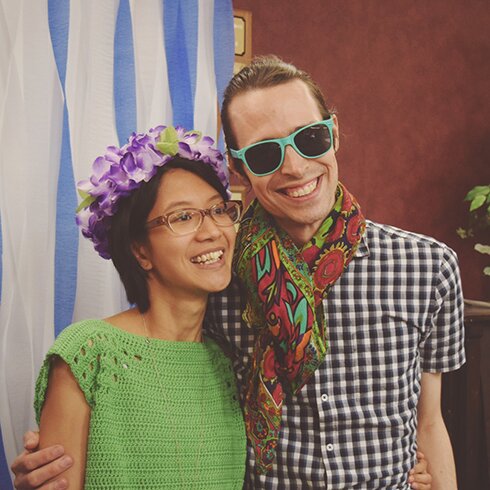 Have a good week everybody! :D