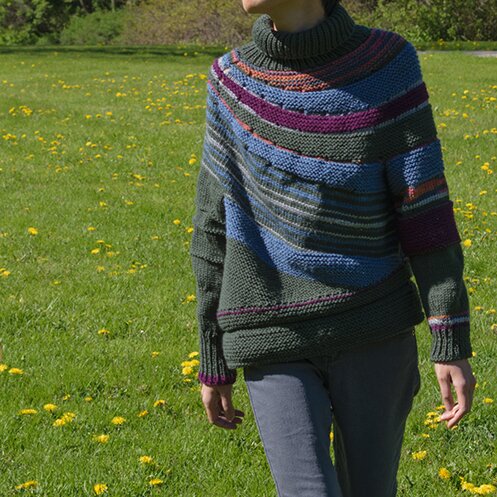 It's final­ly done! :D :D :D
It's prob­a­bly the most com­pli­cat­ed knit­ting project I've tried yet! But it was tons of fun, and the pat­tern actu­al­ly leaves a lot of room for cus­tomiza­tion and alter­ing stitch pat­terns. Like the garter stitch ridges I have on one sleeve, and the cou­ple of rows of stock­inette at the bot­tom of the sweater.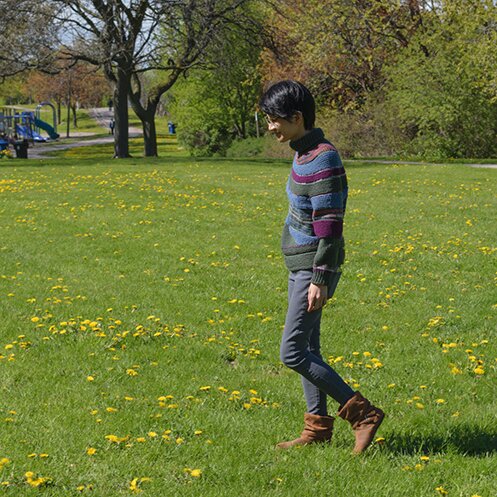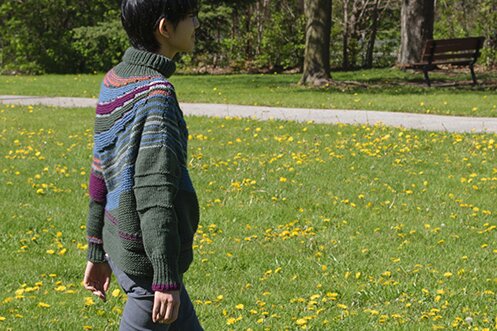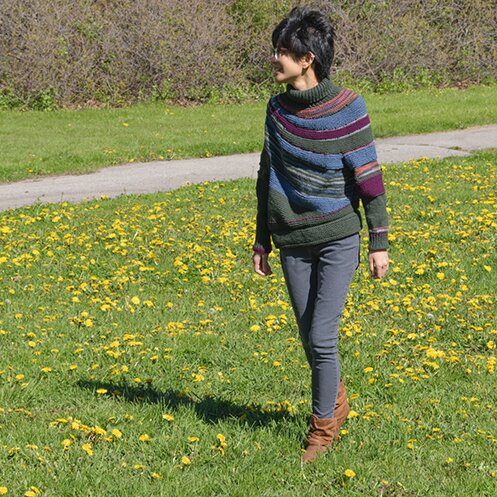 Mike made this while edit­ing the pho­tos *laugh­ing with tears emoticon*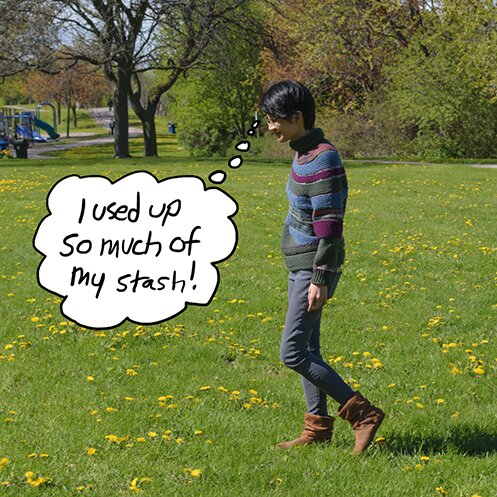 Indeed! It used up a lot of my very old stash. I actu­al­ly inher­it­ed scraps of the var­ie­gat­ing orange, pur­ple and blue from my mom, who prob­a­bly bought the yarn in the late 90s.
I've nev­er read Ursu­la Le Guin's Earth­sea series, only saw the ani­mat­ed adap­ta­tion by Stu­dio Ghi­b­li, but thought it's a fit­ting name for the sweater with its shape and colours. I'd like to read the books one day.
Wish­ing you a fan­tas­tic week!