A very sophis­ti­cat­ed-look­ing pom pom bun­ny! Also, lov­ing the donut pom pom mak­ers. From Pom Mak­er.
This is sim­ply won­der­ful, and it's a free pat­tern! Won­der Woman Wrap by Caris­sa Brown­ing on Ravelry.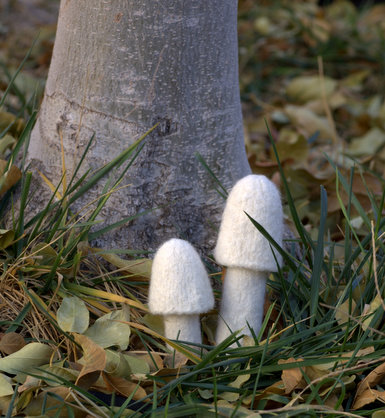 Pat­terns for dif­fer­ent kinds of mush­rooms, felt­ed! From Kathryn Ivy.
Tiny win­dow cat, look­ing out into the world. From Sara Eliz­a­beth Kell­ner on Rav­el­ry.
Bril­liant! Must make one for my back­pack before our trip to Drumheller in the fall. From Pride of Lions.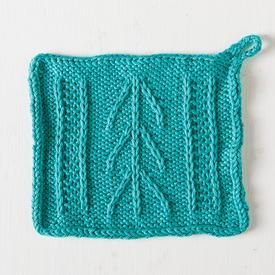 A sum­mery dish­cloth that reminds me of Wes Ander­son movies. From Knit Picks.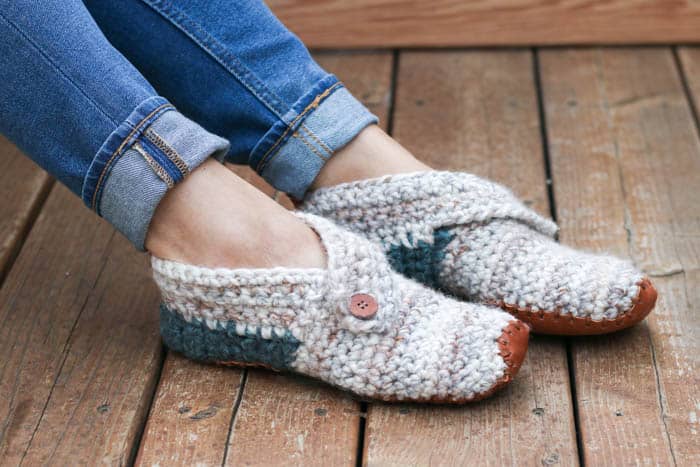 Cozy slip­pers, love the teal heels. From Make & Do Crew.
Fan­tas­tic pineap­ple pil­low pat­tern, by Lit­tle Things Blogged on Hob­by­craft Blog.
Hap­py August! :D