For my birthday I got myself a set of knitting looms. It also serves well as a birthday crown :D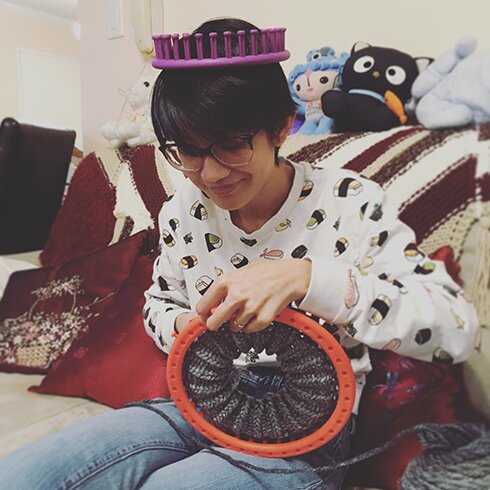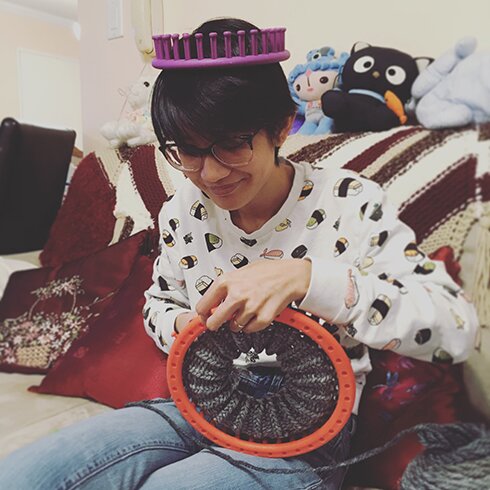 I've discovered that loom-knitting is super quick for making hats! I found it quite relaxing and it's a great for tv-watching. I literally made 5 hats in a week. Some were smaller child-size ones of course, but definitely quicker than knitting. And thick and cozy with the doubled brim and super bulky yarn. I've had great results using Caron Tea Cakes. One roll makes about 2.5 hats, and it's just about the right thickness for the loom.
So I made a couple with the Earl Grey colourway for friends. The looms I got came with an instruction book so I just followed that. There are also tons of tutorials for making double-rimmed loom-knitted hats with simple e‑wrap stitches.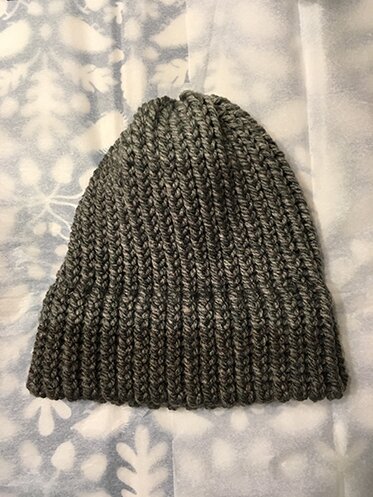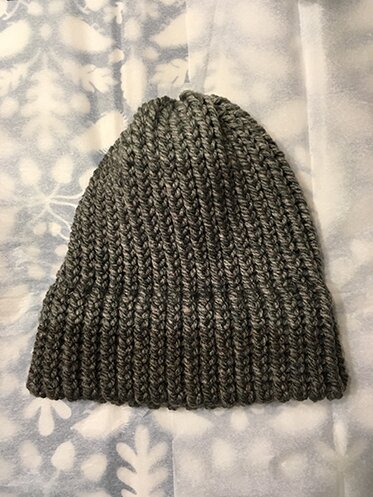 Then I remade my pink hat.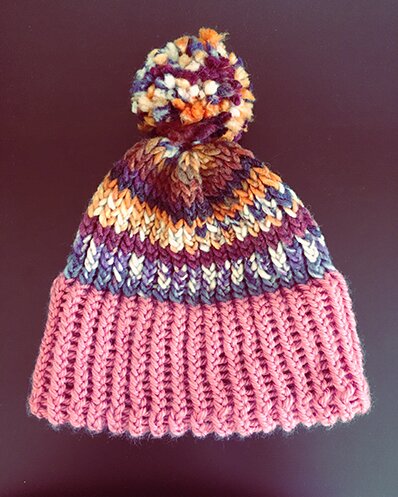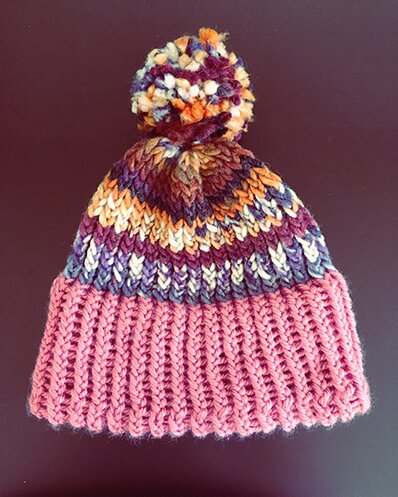 And then made a couple of kids' ones using Sprinkle Cakes :D This was one of them. The brim was 2 strands of worsted weight yarn held together. The other has a purple brim and yellow pom pom but I gift-wrapped it before taking a picture :(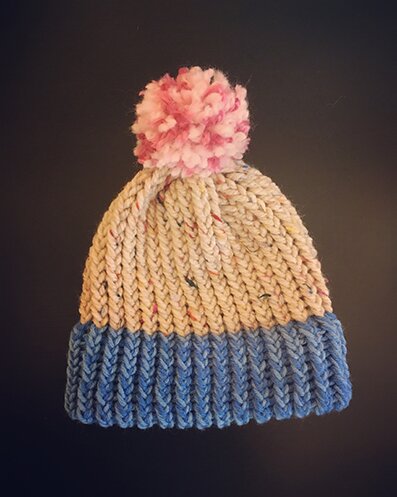 This one I made with two strands of worsted weight yarn held together throughout.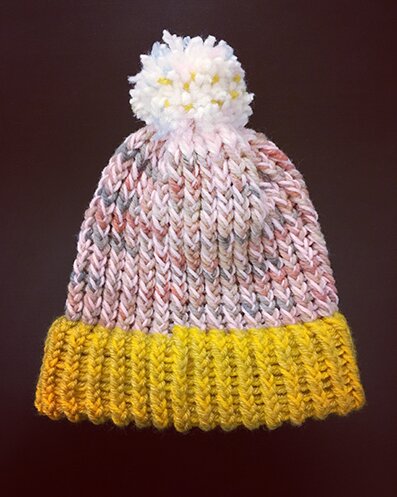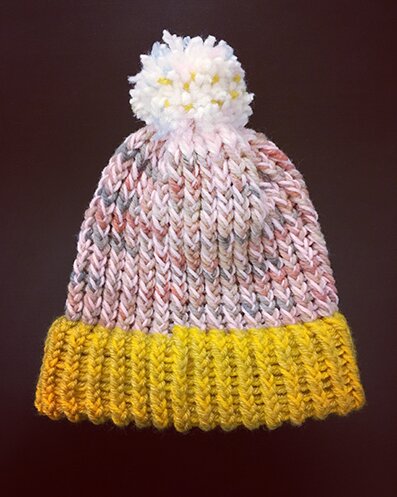 And this was a custom order, with a modified Albertosaurus on it :)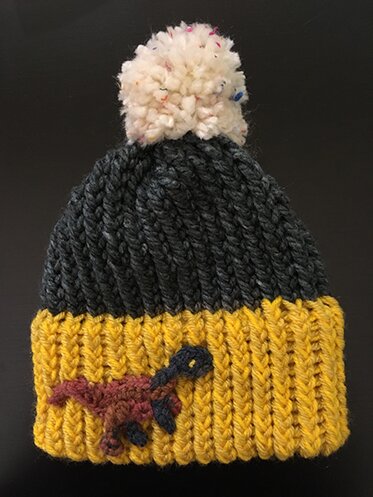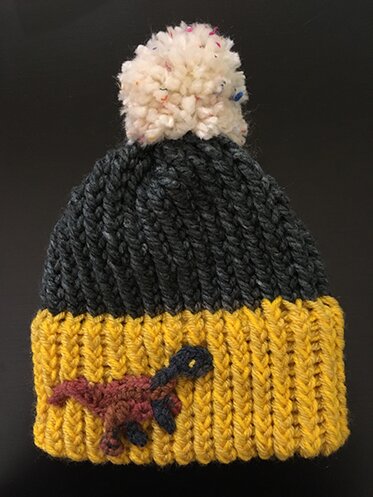 Have you tried loom-knitting? What else have you made? I'd love to hear about other possibilities!
Have a good week everyone! :D