I'm still here. Things have slowed down a lot more for me. That is a sign of privilege. I work at home, with flex­i­ble sched­ule, unstruc­tured time, gen­er­ous dead­lines. To me that's a lot more dif­fi­cult than hav­ing a fast-paced job and mul­ti­ple projects at once because now my mind has too much space to think. But I don't have to work in the front­line, my work isn't essen­tial, I don't have to risk expo­sure, so I can't complain. Â
I kept see­ing the cov­er of Inside Cro­chet issue 123 on my Insta­gram feed. I was real­ly intrigued by the lace pat­tern jux­ta­posed to rows of dou­ble-cro­chet stitch­es. And I had skeins of Patons Hemp­ster that I frogged from anoth­er project. So I down­loaded the mag­a­zine and made an effort to work on it every day.
I knew from the mea­sure­ments that it was going to be a very over-sized fit. But I could­n't tell until I put it together –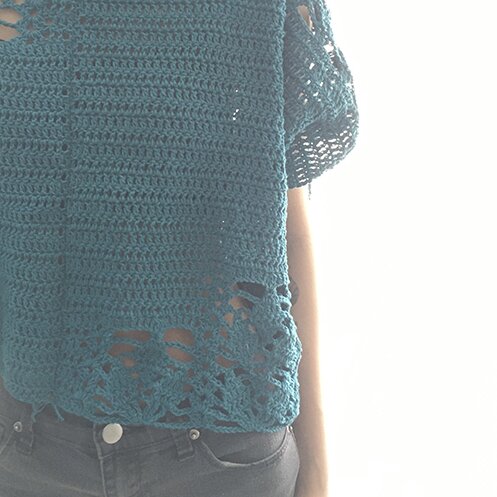 It was REALLY big on me. Like I made a table cloth and wore it.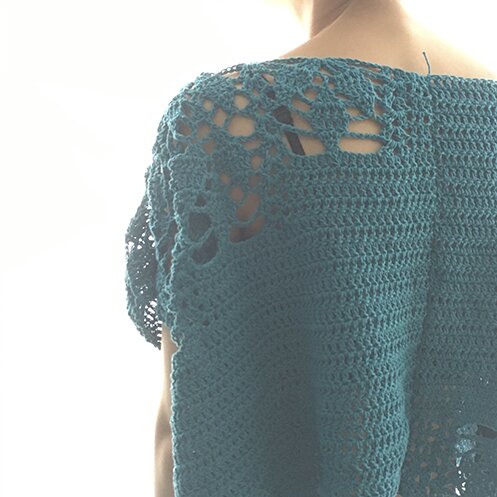 I even went down a hook size (4 mm hook instead of 4.5 mm as called for in the pat­tern). I'm on the small scale of humans but I sure­ly am not that small. I don't know if I messed up the gauge or if the mod­el on the cov­er is a lot taller or wider in the shoul­ders? I still real­ly like the way the lace pat­tern is incor­po­rat­ed. So I'm going to scale down on both the yarn weight and the hook size and see if it helps. Cur­rent­ly wait­ing for more yarn to arrive in the mail so, to be continued.
In the mean­while, pass­ing on some cat love from a friend who made sure I got lots of screen time with her cat.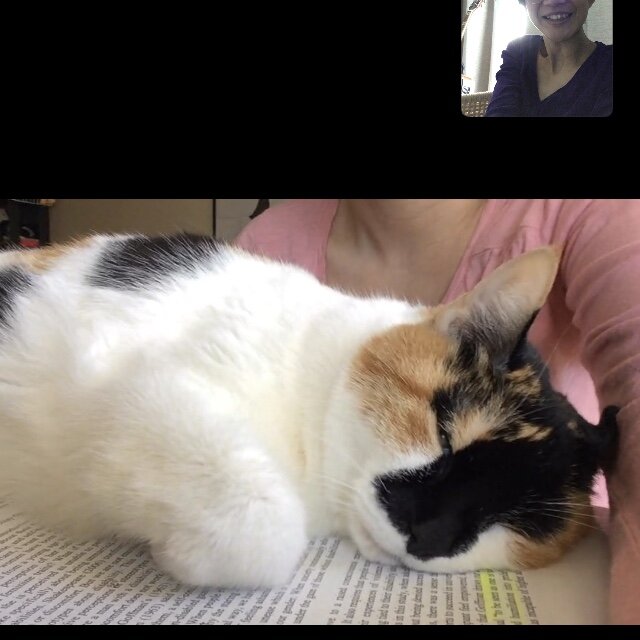 That look says, "no work, all cat today."
Wish­ing you good health, safe­ty, and peace of mind today. Take good care.
Â