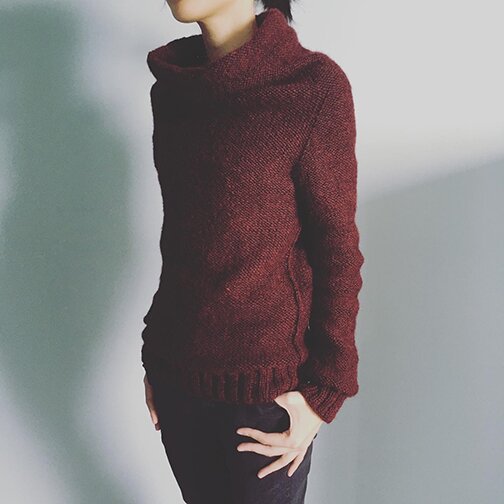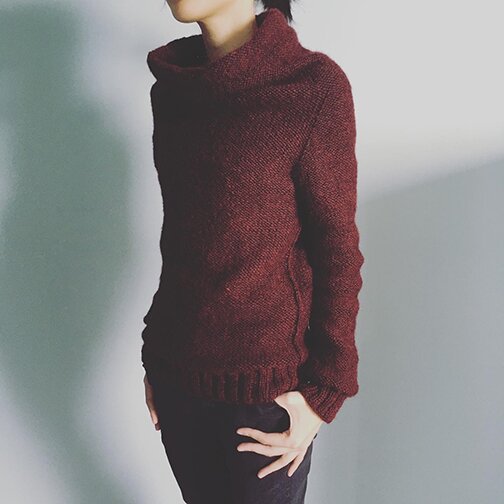 This sweater has been in the making since May. The Redy sweater by ANKESTRiCK, knitted with one giant ball of Lion Brand Pound of Love that was frogged from Mike's abandoned project. I used 5mm and 4.5mm needles to account for the heavier yarn.
I like all the different parts of it: the reversed stockinette stitch, the distinct seamlines (made with purl stitches, not seamed), the completely seamless construction, the funnel neck that is not very close to the neck, keeps warm but doesn't scratch.
The only thing I didn't like too much was the rolling of the stockinette stitch at the collar, so I folded the edge over about 2 inches and stitched around.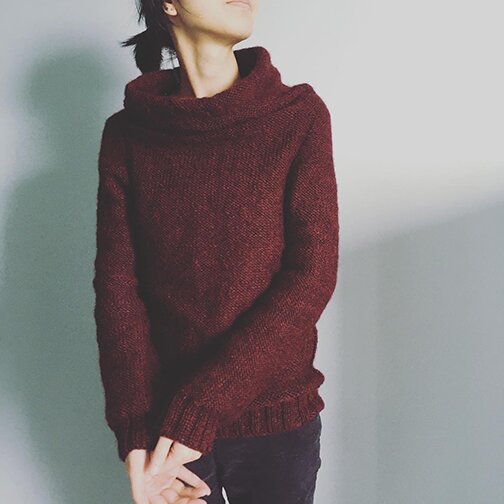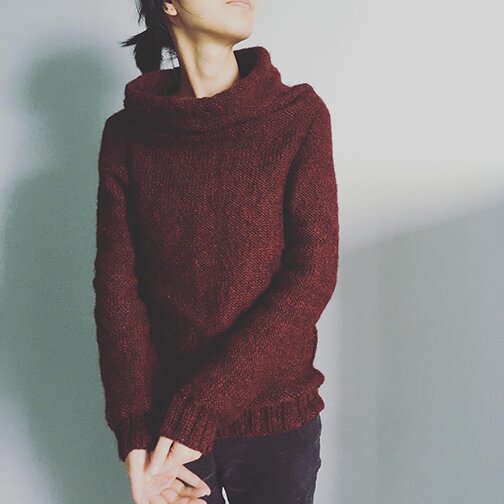 Unrelated note: I've also not had a haircut since February, because I don't have a car and can't justify taking public transit to the hair dresser. But here's a recent picture of me depicting my current hairstyle, and smugly modeling a knit sweater.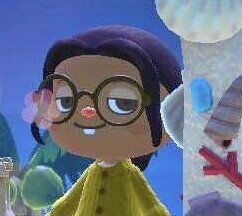 Animal Crossing saves my mind. Anyone else play?
May everyone be well, and safe, and keeping good company with an abundance of yarn as we venture into sweater season.