When I was look­ing for my files of origa­mi dia­grams in my par­ents' base­ment the oth­er day, I found this water­colour that I made a long time ago.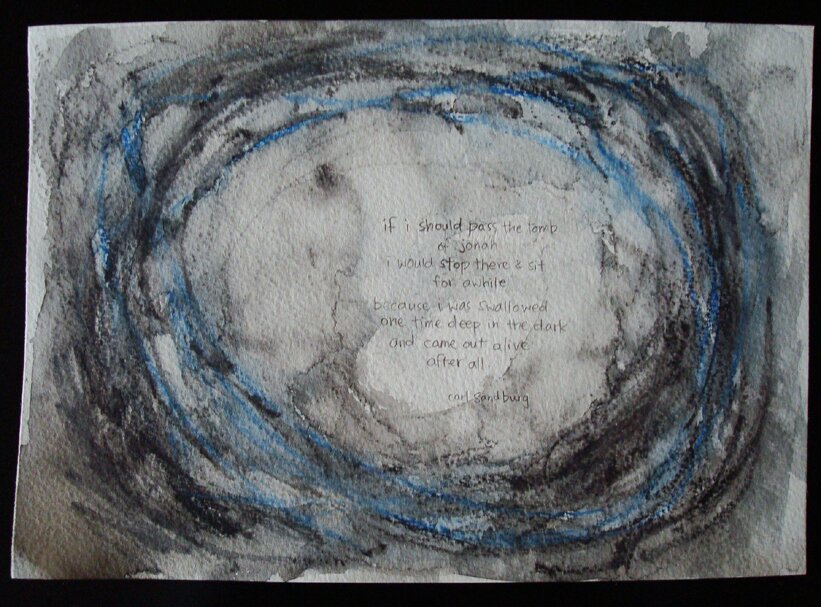 If you click on the pic­ture you can see a larg­er image and read the poem that's writ­ten on it. I'm sur­prised how much this looks like the paint­ings I've made in recent years. The colours, the cir­cle, the water.
I don't remem­ber where I saw this poem, but I remem­ber being real­ly moved by it. And I con­tin­ued to be moved and encour­aged by it today, being remind­ed that I came out alive after all.