I have a point & shoot cam­era. It's dig­i­tal and it's pink. I have no train­ing what­so­ev­er in pho­tog­ra­phy. Except the pho­tog­ra­phy class in grade 12, which was rather mis­er­able — first, despite my best effort all the pic­tures I took some­how turned out fuzzy (I mean out of focus, not grow­ing mold or fur), and then I walked into a wall in the dark room and got a rather promi­nent bruise on my cheek that last­ed for weeks.
But, any­ways, this pink cam­era has a macro func­tion and it lets me take pic­tures of small things in great detail, and in focus, which makes me real­ly hap­py. I like small things, and I dis­cov­ered that I do like to take pic­tures after all. In fact I love to take pic­tures. As long as I'm not being grad­ed. So Wednes­days is ded­i­cat­ed to my point & shoot pic­tures, usu­al­ly of things that are small and mun­dane but delight­ful nonetheless.
It is rainy and grey in Toron­toland today, so I thought I'd put up some pic­tures from the gor­geous East­er weekend.
We took a walk through dif­fer­ent parks in our neigh­bour­hood and gave this tree a hug.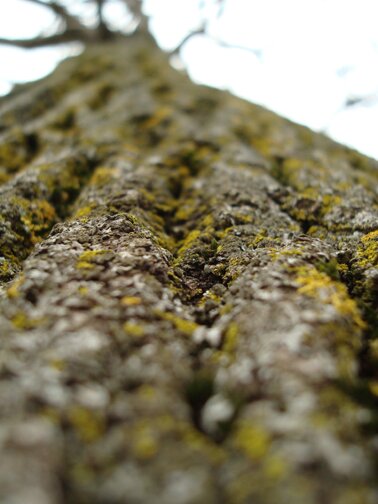 The bright yel­low lichens were mesmerizing.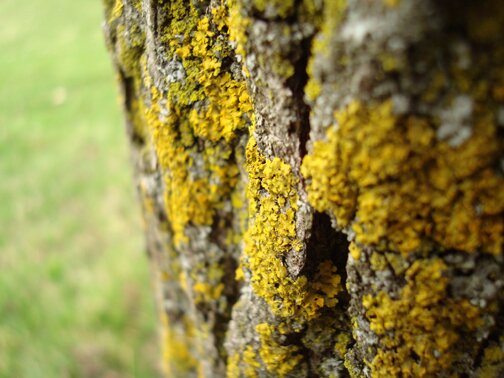 Then we saw a piece of red and white string among the branch­es, sway­ing to the rhythm of the breeze.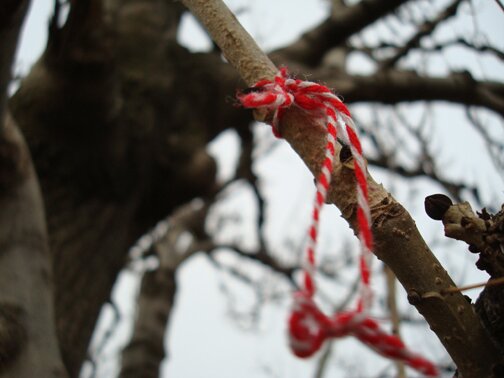 On the way home from church, field of blue flow­ers already in bloom, could­n't wait to see the sun.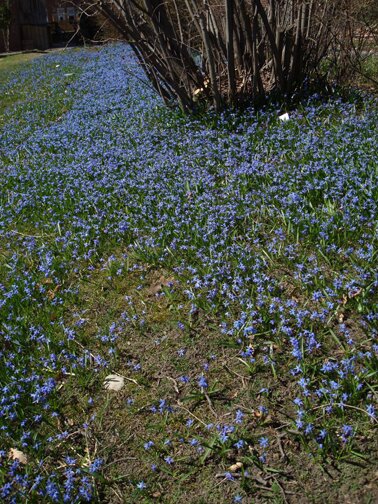 This shrub reminds me that cher­ry blos­soms fes­ti­val is quick­ly approach­ing! I won­der if the cher­ry trees will be bloom­ing ear­ly too, because of this incred­i­bly warm weather…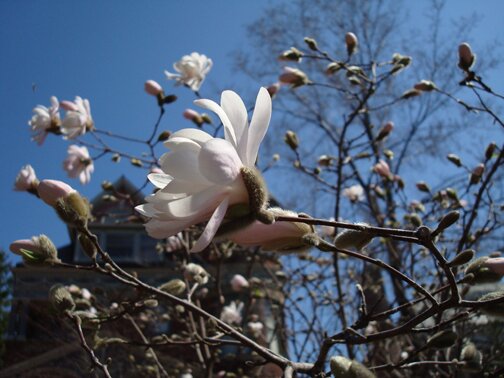 Not com­plain­ing about the rain today though. There's a time for sun and a time for rain. If it were sum­mery all the time, all year long, then we'd be in trou­ble. Rain is good. It smells all fresh and grassy outside.
Hope you are well!