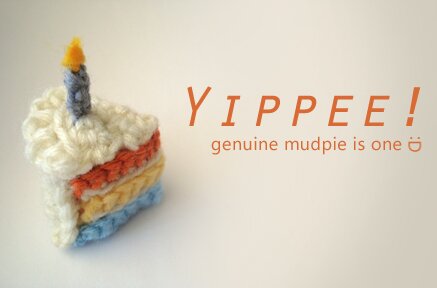 That's right! Genuine mudpie will be turning ONE on Monday March 28!
And to mark the occasion this blog will be moving to a new address! The new site doesn't look very different from what it is now, but with the flexibility of self-hosting (and with big help from Mike!) I'm hoping to make it more organized and its information more easily accessible.
We're still working on the new site, so it's not live yet. But it will be up and running in a couple of days and I will post the new URL here once it's ready :D
I will be posting there starting Monday, and a couple of celebratory patterns to share over next week!
Stay tuned for more exciting news!