Magnolia napkin rings made from paper plates, from the always awesome Aunt Peaches.
Screen printing with embroidery hoop, nylons and mod podge, would really love to give it a try! From Calico Skies.
Ruched leggings made from t‑shirts. Looks like the tutorial is for kids-size leggings, but maybe I can find an extra extra large t‑shirt in the men section and it will work for me… From Luvin the Mommyhood.
I once saw a shirt at a thrift store that had a piece of sad-looking toast on it and it said "I feel crumby". So regretting not buying it! But I can now make my own crumby toast with polymer clay, and also happy ones :D From Craft Leftovers.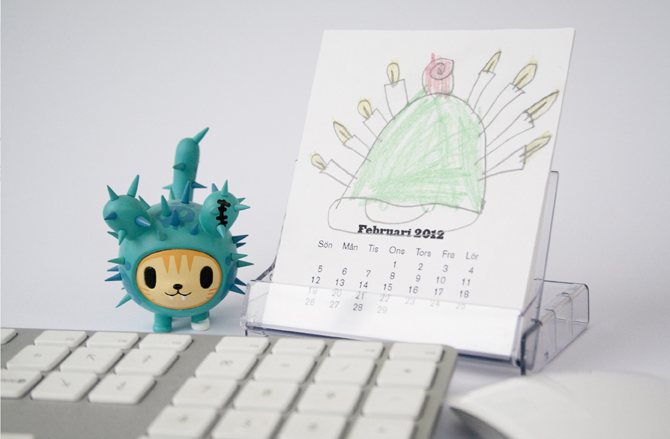 Make a desktop calendar with a cassette tape case! Brilliant. From Pysselbolaget.
Also brilliant is plasticine art framed in a CD case. From I Made It So.
Funky stripped socks for chairs! :D I'm thinking they would make really great house warming gifts. Pattern on Simply Notable.
It's like my teacup mushrooms, except with real plants! Going to make this next time I pick up some teacups from the thrift store :D From Sew Trashy.
Made from sewing two silk scarves together. Simply awesome. From Talk 2 the Trees.
Bear, made from a sock. Very neat. Spotted on The Meta Picture.
Very sophisticated-looking origami bows. Folding diagram via How About Orange.
Wouldn't this make an awesome pin? :D Pattern is in Italian but Google translate does a pretty good job. From Il blog di Laura.
Have a wonderful Monday! :D