I've long been fascinated by Natsumi Hayashi's levitation photos. I have recurring dreams about floating around in air, and her photos just reminds me so much of those dreams.
It's pretty good exercise, I think, jumping repeatedly to get a good photo. Given that I don't really exercise at all, I try to not to strain myself by taking just one picture a day. You can see my very first attempt in this post. The picture above is a second attempt. Mike joined in the fun too :D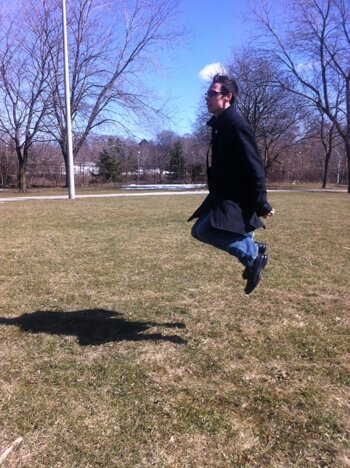 My subsequent attempts over the week. Lounging around on my day off…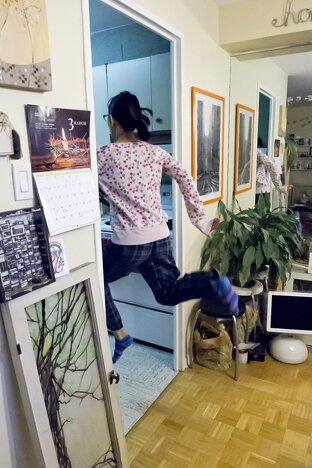 Getting some yarn…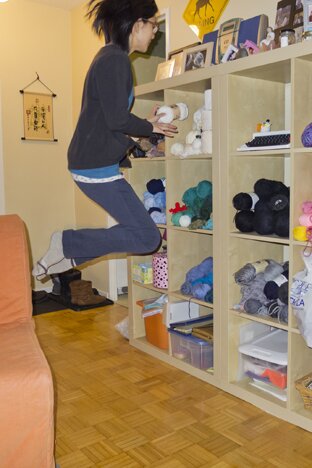 My best attempt yet! So proud of this one. Love the little clouds in the corner, and Flash Point on TV!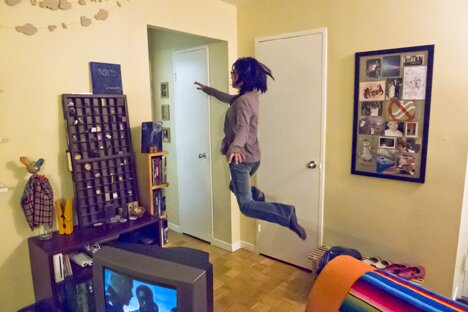 My most recent attempt. Tea time (please excuse the bag of garbage waiting to go out…).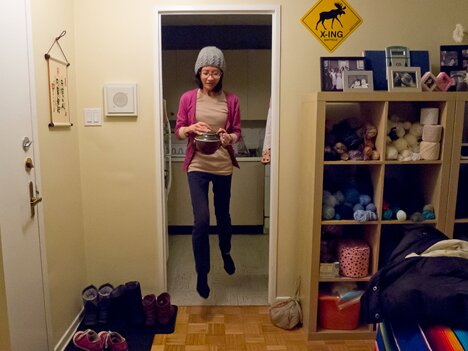 I got a lot of inspirations from this photographer, a fellow Canadian from Vancouver! :D
Also, check out this interview of Natsumi Hayashi on the New York Times blog! So many people in the comments also said that they have flying dreams. What would Jung say about that…
Hoping to levitate outdoors on the grass when the snow melts!
Have a splendid Sunday, everyone!
Alright don't worry even if things end up a bit too heavy
We'll all float on alright.
– Modest Mouse