School starts this week but I don't have classes on Mondays. So that gives me one more day with no school assignments burning in the back of my mind. One more day of writing in this blog before I'm knee-deep in paper-writing.
:S
This is where I'm reminded of something my brother-in-law (who is one of the smartest people I know) said once, which has stuck with me ever since, "yes I'm busy, but I'm doing what I want to be doing so I'm happy to be doing it." (or something along that line. I know I've gotten the gist of it but I wouldn't count on my own memory to quote anyone verbatim. This is why I'm so bad at retelling jokes. Anyway, I digress.)
I'm truly thankful for the opportunity to go to school, learning what I want to learn. It is truly a privilege. I need to rest in the joy of that.
But before we head forward, I want to show you (it is long overdue!) pictures from our final summer trip to Rock Glen Conservation Area. It is extra special because it's near Mike's hometown and that's where his grandparents would take their kids, and later, grandkids, on day trips.
It has a waterfalls! :D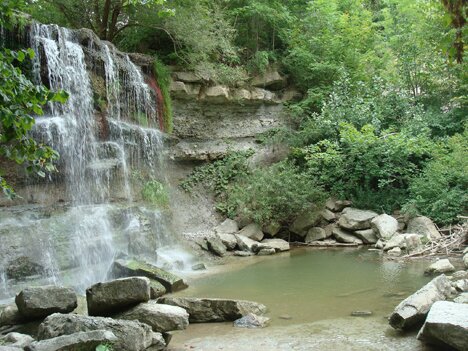 Isn't it beautiful? :D
We then crossed a very picturesque bridge…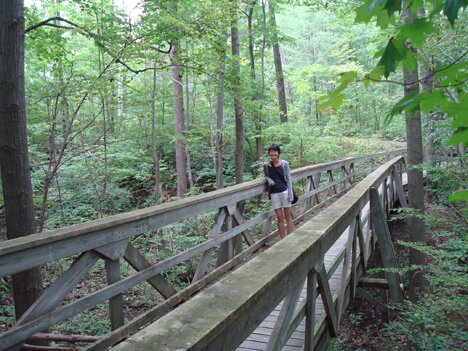 … and followed a very, very long staircase into the woods…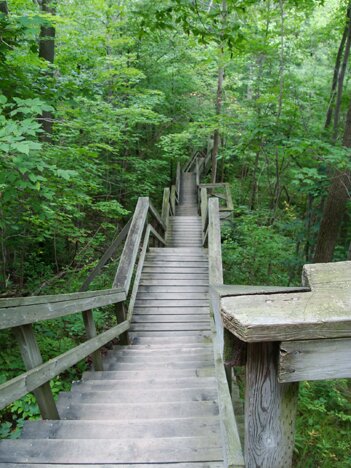 … arriving at the river bank.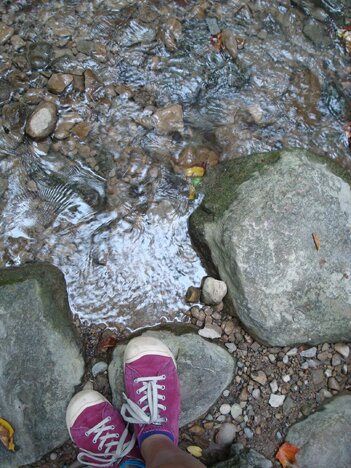 I can listen to the bubbling water all day.
Rock Glen is famous for its abundance of fossil specimens. It didn't take very long for us to find a brachiopod.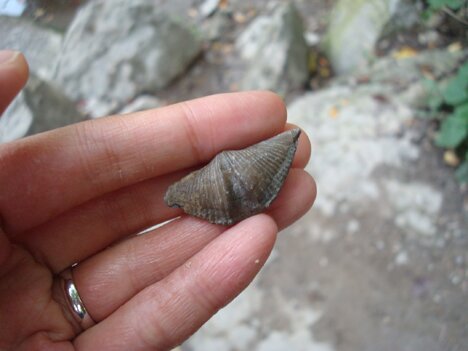 We also spotted quite a few of these spotted, the fuzziest caterpillars. I told it to hurry into a bush before a bird saw it.
And here we are, back to the city. Last night we walked passed a shrub with these sweet pink flowers. Summer's last blooms.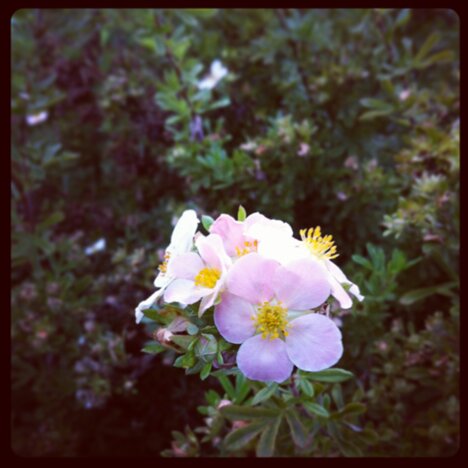 But it doesn't mean that the fun is over. I'm counting down to Mid Autumn Festival when the moon is bright and full.
Wishing you an energized and inspired fall season!