That is the very uncommon name of a very common yellow houseplant mushroom :D
According to Wiki, it is also called "flowerpot parasol" or "plantpot dapperling". Very pretty names. One started growing in our spider plant!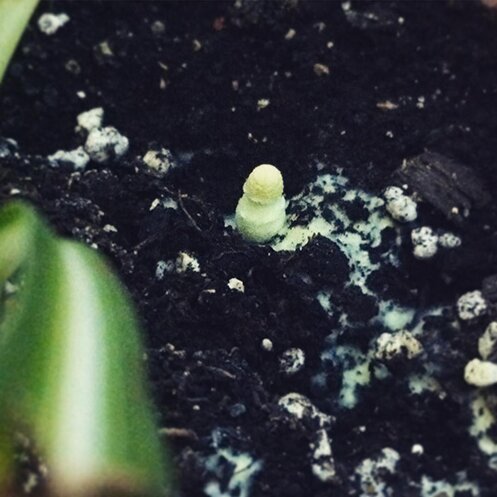 When we first spotted it it was very tiny, maybe quarter of an inch tall.
Then a few days later we noticed the cap completely open. It was still tiny, about half an inch tall.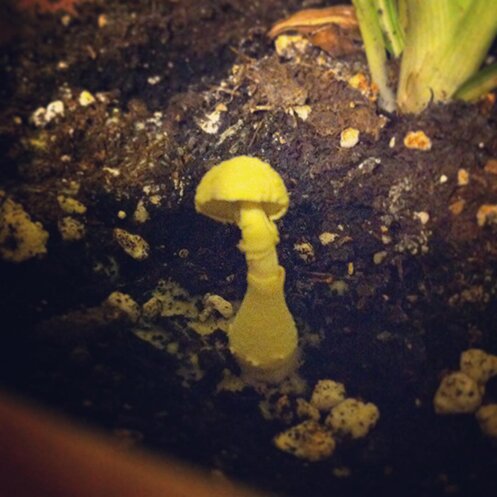 This is a better picture from Mike.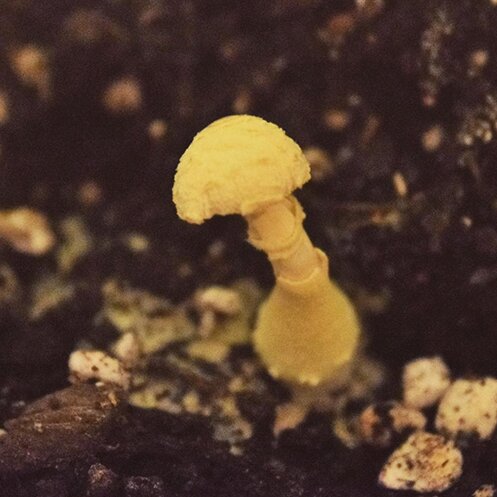 We took these pictures at night. The next morning we found the mushroom already wilted :(
Have you had these mushrooms in your plants? According to this helpful site, it does not hurt the houseplants, and it's not harmful they're eaten. So maybe not so great when there are young children and pets.
Which reminds me, maybe some mushrooms are out already in the park. I should go out for walks sometimes and start looking :D
Hope you have a happy Sunday and a good week!