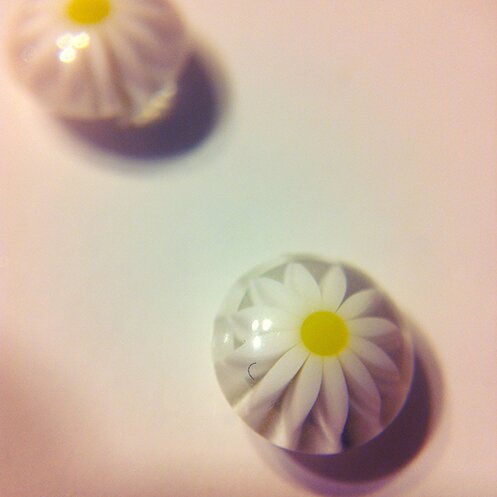 There was an awe­some sale at Pho­to­jo­jo after the hol­i­days, so I bought this handy macro band for my phone! I've had it for a while, but just start­ed tak­ing pic­tures with it this week.
I bought a cou­ple of pairs of love­ly lucite ear­rings from Leeti Loven­dale on Etsy. The ear­rings in the pic­ture above are 5mm across. (there also appears to be a hair on my lens :S) (also, check out the shop! The lucite pieces used in their jew­el­ry-mak­ing have an inter­est­ing sto­ry :D)
We've got a bit of a snow storm here a cou­ple of days ago, and our win­dows were all frost­ed in the morning.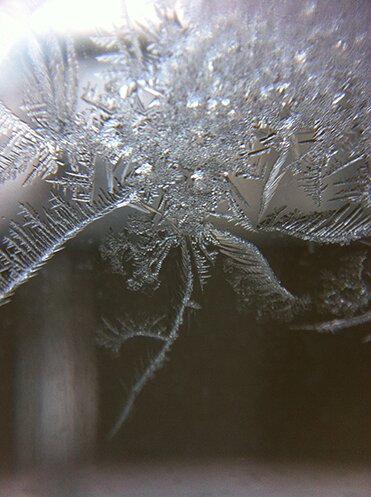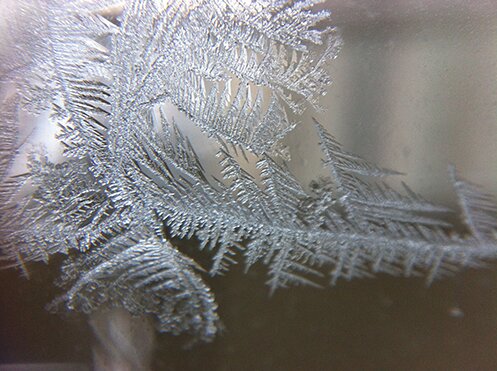 I'm quite impressed with this sim­ple (and some­what sil­ly-look­ing) macro lens. Stay tuned for more macro pic­tures to come :D
Wish­ing every­one a hap­py weekend!