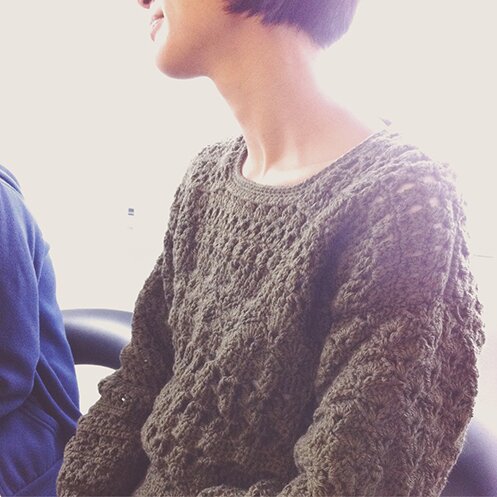 First sweater project of the year is from a gorgeous pattern in Learn to Crochet Love to Crochet by Anna Wilkinson. The patchwork pattern was a lot of fun to make, and it reminds me of the diverse foliage in the forest.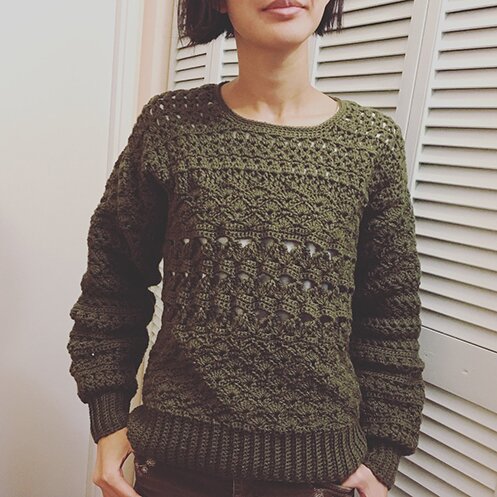 I made the ribbed bands using single crochet stitches in back loops, because I had a lack of patience for slip stitches :S But I'm happy with how it turned out :)
Also! This is made with yarn I bought in Hong Kong! It's really just acrylic DK yarn made it Europe I think, and it was on sale, so I bought a sweater quantity. So glad that it's put to good use :D
AND! Did you notice the new design of this space? :D Mike kindly did an update! It's not very different, because I wanted it to still feel like home, but just more contemporary and less late 90s blog-like, so it's like a reno to the bathroom or kitchen and some reconfigurations of furniture. And I think the result is perfect :) and it's responsive! (that's a new word I learned :D it means that the layout adapts to the mobile devices so it's easy to read on any device)
Here's a great start to a crafty year! Looking forward to sharing more crafty adventures with you. Cheers!