This week's quick make! :D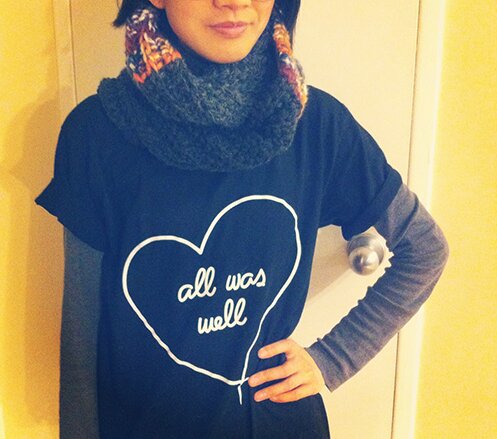 I had quite a bit of leftover untwisted multi-colour yarn left from the pink fisherman hat project, I thought it would make a great colour block cowl! Also a perfect opportunity to try the no purl rib pattern from Purl Soho, which I have been eyeing for some time :D
I used 10 mm straight needles, cast on 27 stitches, used 2 strands of bulky weight yarn held together for the grey part, knitted till the piece was about 45″ long, then sewed the ends together to make a cowl. Here's a better look at the magically made ribbed texture, with no purling involved!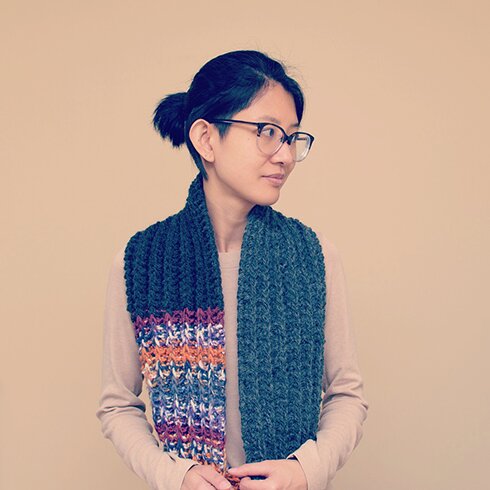 It is very thick and warm :)
Speaking of warm scarves and hats, I've just discovered that there's a knit/crochet-together event in the city next Sunday! If you're in the city, maybe consider joining me to knit for those who can use some handmade warmth this winter? Warming Toronto Knitting Day is happening next Sunday Feb. 26, 12:30–6pm at the Imperial Pub (Dundas/Yonge). I've started another fisherman rib hat for the event!
And of course you notice the rad t‑shirt I'm wearing in the first photo? :D
Mike and I finally visited the Lockhart, a Harry Potter themed bar in the west end of Toronto, for brunch!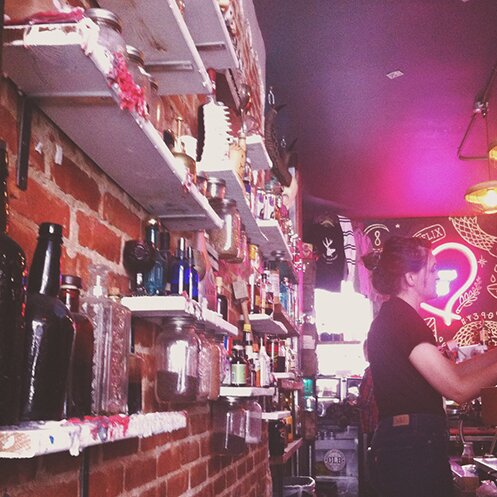 The food was marvelous and quite affordable. The Better Beer (a butter beer in my book :D) does not disappoint!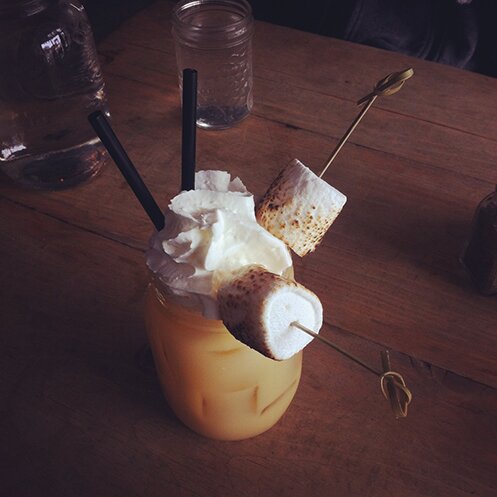 Highly recommend if you're in the neighbourhood, especially if you've enjoyed the Harry Potter series. (confession: I've actually not read the books, but quite enjoyed the movies! Maybe I'll read the books one day…)
Wishing everyone a lovely weekend! :D