Lots of loom knitting projects lately. I even made myself a garter stitch sweater.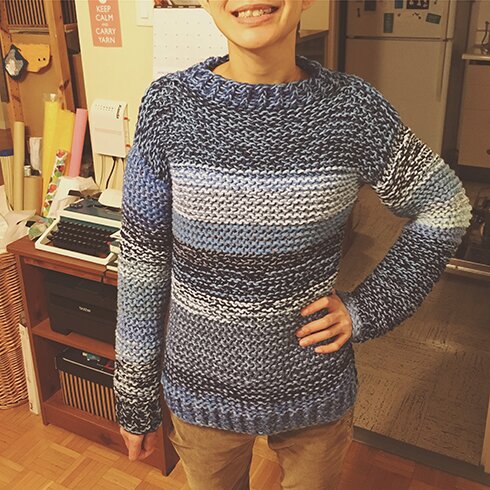 Really hoping to write up a pattern soon, but I think I have to give it another try in order to get some process photo to explain the collar part. It's quite thick and warm, and really happy to have used up much of my blue yarn stash :D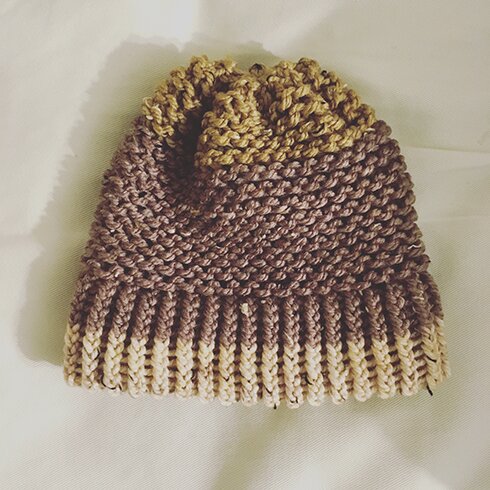 Made a garter stitch hat as well, for my mom. I think I like this look better than the ewrap stitch version. And it would look quite nice with a pompom.
Also learned how to make slipper socks! I watched this YouTube video to understand how to make the toes and heels (which are actually made the same way), and then read this blog post to learn the top-up method.
They look cozy don't they? Kind of like the reading socks they sell at bookstores these days.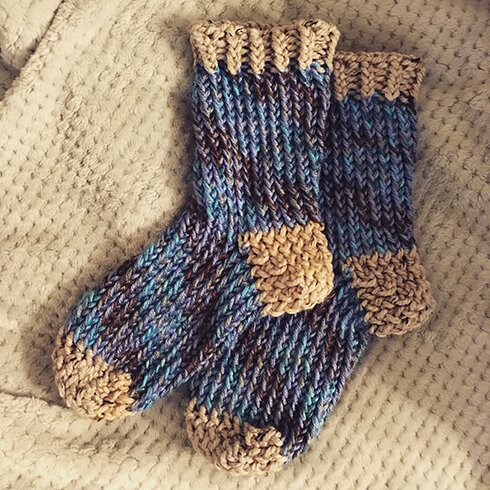 It was Chinese New Year a couple of weeks ago, so I made some new year cake to bring to my parents'. I followed the recipe on All About Ami, it was really good, and very, very simple, perfect for someone who doesn't usually bake, like me :D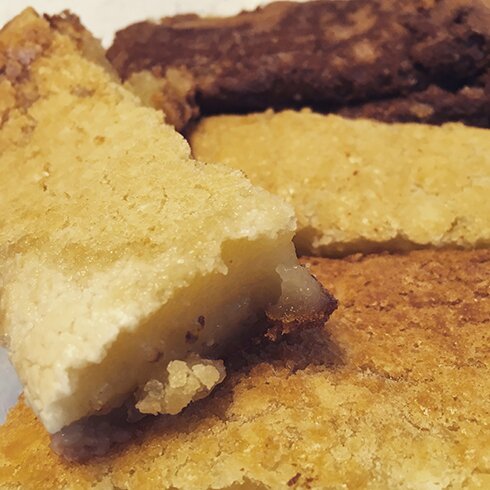 Also on the cooking front, my co-workers have been recommending turmeric tea for a long time. Mike came across some turmeric paste in the grocery store, so we gave it a try. I found numerous recipes and they're all very similar. I ended up just making this with 1/2 tsp per cup of milk, pinch of black pepper, pinch of cinnamon, pinch of ginger powder, a few squeezes of honey, and boiling all together. I enjoyed the taste, and hope to reap the health benefits of it soon!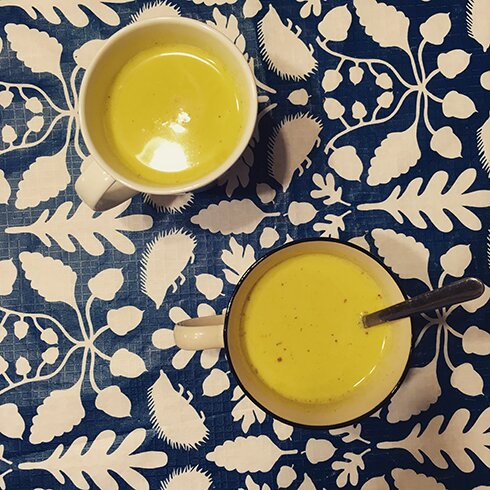 And if your in the downtown Toronto neighbourhood tomorrow, it's the annual Warming Toronto Knitting Day, benefiting Street Knit, which brings handmade mittens, hats and scarves to folks who are street-involved. Swing by for some snacks, mingling and yarn-crafting fun!
Happy weekend!