I worked with the best team of people in the world. And over the past few years I probably spent more time with them than with my family. Which was partly why I was leaving (not the people, just the type of work), but also makes it hard to leave.
The only way I know how to mark a transition in relationships (because it's not goodbye, it's just… we won't see each other everyday and won't share the same things when we do see each other again), and to say how much I love them, is to make people things. I observe what people like to wear and I make the things that I think they'll like.
So, I made all these scarves and reading socks in about a month. All loom knitted :)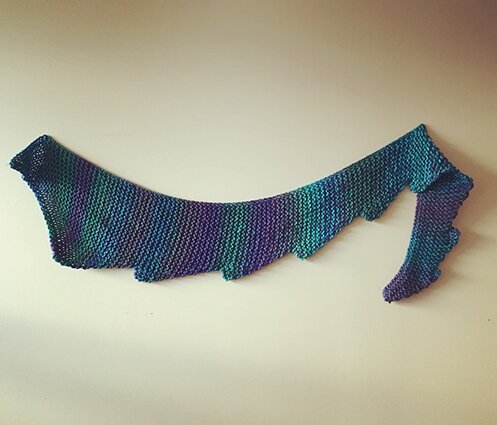 I followed a YouTube tutorial for this one, the pattern is called Dragon Tail, and I used Red Heart Unforgettable in Dragonfly, with two strands held together, and the 41-peg loom.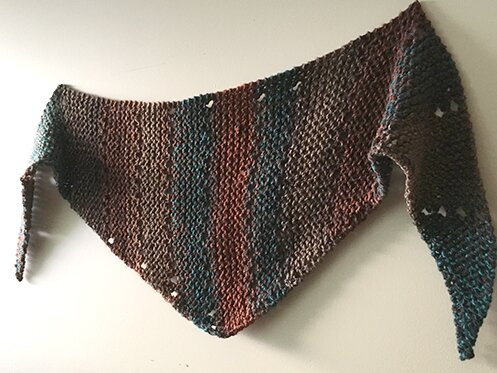 I used Loops & Threads Barcelona for all the other scarves. It was on huge sale at Michaels, it's got great colour variations and the weight works with the gauge of my looms. This one I followed the tutorial for a triangular scarf, but whenever there is a colour change I work an eyelet row. If I were to give this scarf a name, I would name it "going with the flow". It was fun to make.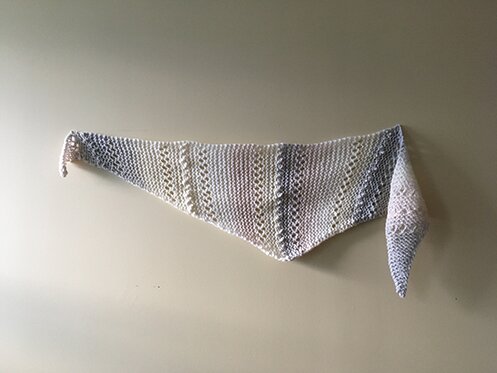 For this one I worked [2 eyelet rows, a few garter rows, a 2 popcorn rows, a few garter rows, and 2 eyelet rows] with a few inches apart.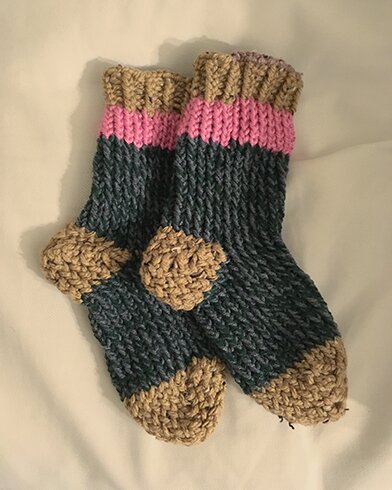 And fun reading socks! It was made with Caron Chunky Cakes (toes, heels and cuffs), two strands of worsted yarn held together (green part) and a super bulky pink yarn for a fun contrast. I followed a toe-up socks tutorial.
And in the midst of this making frenzy for my coworkers, I was invited to a baby shower of a good friend from high school. So I thought, of course I can finish a baby blanket in a week! (I didn't, I was one panel shy of finishing it the night of the shower, so I'll have to wait to give it to the baby when he's born.)
I followed the ten-stitch blanket tutorial and used the regular Caron Cakes, with a 24-peg loom. It's amazing how it works! And I really like how the colours turned out, very modern-looking, I think.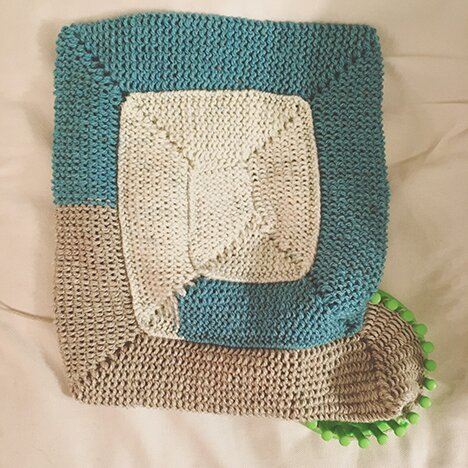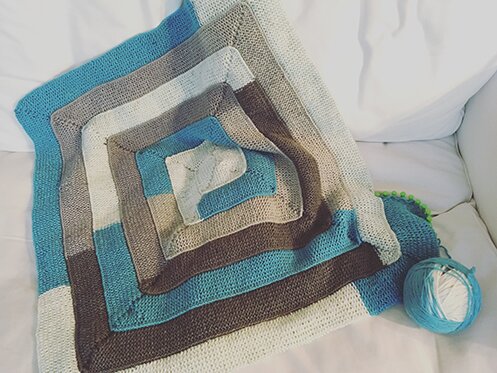 And here it is finished :)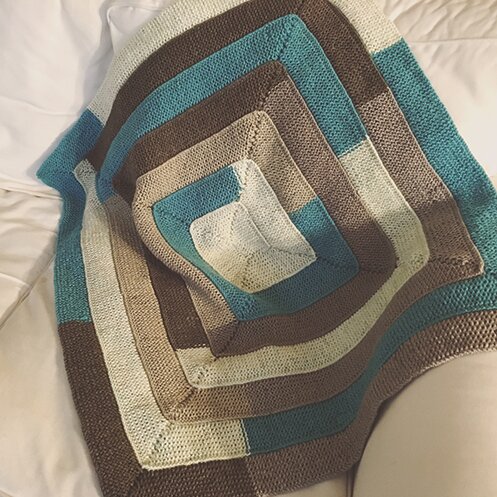 I find loom knitting very meditative. Perhaps over the summer I'll make another blanket with variegated yarn.
Have a good start to the week, everyone!