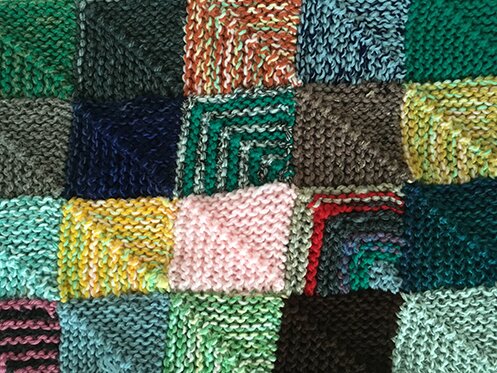 Now that we've got­ten the hang of mak­ing mitered square, you might get a bit bored of mak­ing sol­id colour squares. You can make striped ones! And use up small­er balls of scraps! Here's what I do…
After cast­ing on, purl­ing one row, decreas­ing one stitch on either side of the cen­tre peg, and mov­ing each stitch over, intro­duce the new colour by mak­ing a slip knot with the new yarn and plac­ing it on the peg with the first stitch of the row.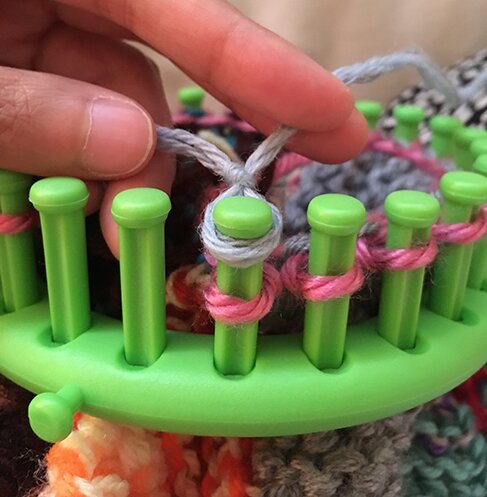 Knit over the old yarn (pink), then con­tin­ue e‑wrapping with the new yarn (blue). Purl one row with the new yarn. Then switch back to the pink yarn.
Lay the work­ing yarn of the pre­vi­ous row on top of the new yarn before mak­ing the first e‑wrap to car­ry the yarn with you as you go. (in this case we're bring­ing back the pink yarn and about to make an e‑wrap on the first peg, notice the blue yarn is on top of the pink so it gets wrapped into the stitch.)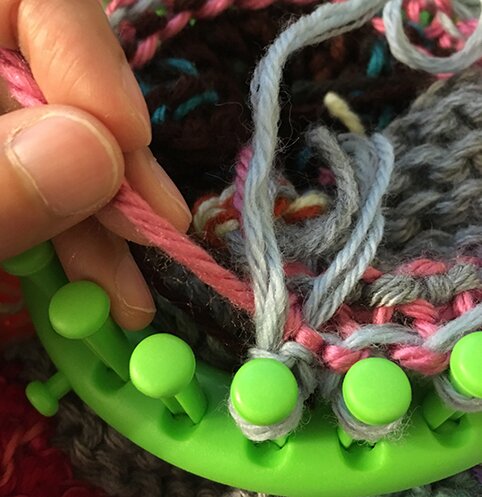 When you have 5 stitch­es left after a purl row, cut the cur­rent yarn, and tie off.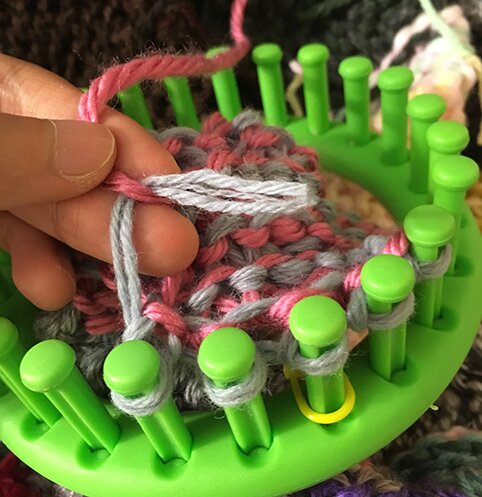 Do the decrease around the cen­tre peg and move the stitch­es over as usu­al, and com­plete the square.
Here's the stripy square!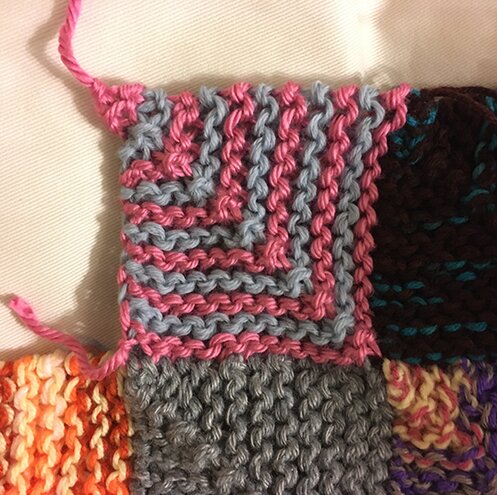 You can also make scrap­py squares that use up every last bits of yarn. I knit till I have about 2 inch­es left, and tie on a new yarn very close to the peg (I learned this from watch­ing videos of loom knit­ting plush toys by the Loom Muse — more on that in anoth­er post!)
In the pho­to below the new yarn is the grey one and the one that ran out is green.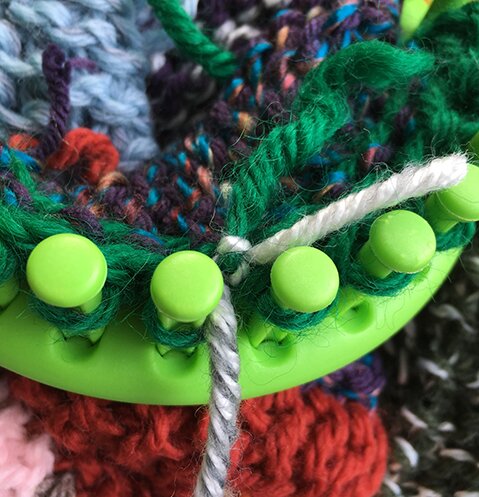 The result­ing scrap­py square looks like this :)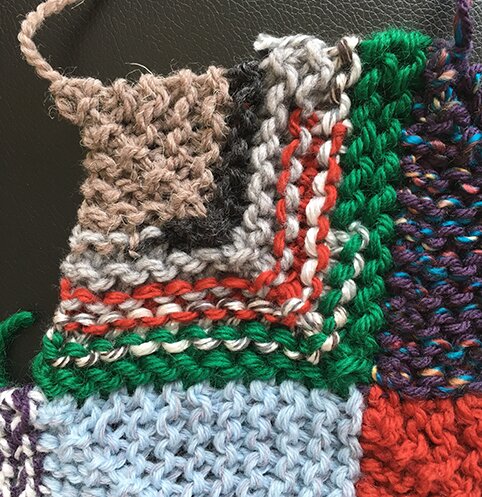 Yes, lots of ends to weave in on these squares but I like the look of them :)
I hope you've enjoyed this series of how-to for mak­ing a mitered square blan­ket! Hap­py knitting!
Posts in this series:
How to join the sub­se­quent squares in the first row
How to join the first square in every row
How to join all the oth­er squares