I'm still here. Things have slowed down a lot more for me. That is a sign of privilege. I work at home, with flexible schedule, unstructured time, generous deadlines. To me that's a lot more difficult than having a fast-paced job and multiple projects at once because now my mind has too much space to think. But I don't have to work in the frontline, my work isn't essential, I don't have to risk exposure, so I can't complain.
I kept seeing the cover of Inside Crochet issue 123 on my Instagram feed. I was really intrigued by the lace pattern juxtaposed to rows of double-crochet stitches. And I had skeins of Patons Hempster that I frogged from another project. So I downloaded the magazine and made an effort to work on it every day.
I knew from the measurements that it was going to be a very over-sized fit. But I couldn't tell until I put it together –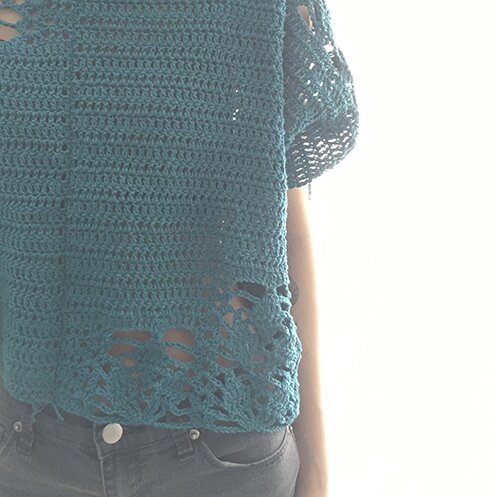 It was REALLY big on me. Like I made a table cloth and wore it.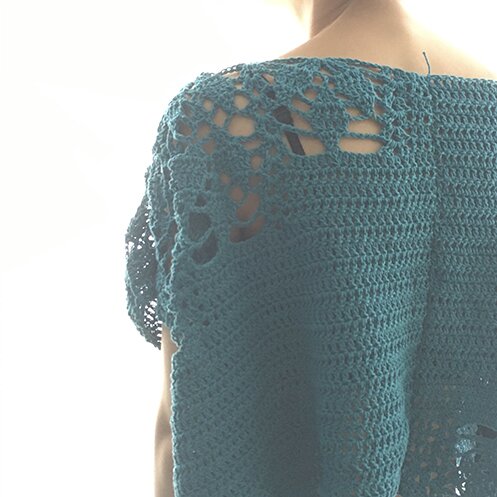 I even went down a hook size (4 mm hook instead of 4.5 mm as called for in the pattern). I'm on the small scale of humans but I surely am not that small. I don't know if I messed up the gauge or if the model on the cover is a lot taller or wider in the shoulders? I still really like the way the lace pattern is incorporated. So I'm going to scale down on both the yarn weight and the hook size and see if it helps. Currently waiting for more yarn to arrive in the mail so, to be continued.
In the meanwhile, passing on some cat love from a friend who made sure I got lots of screen time with her cat.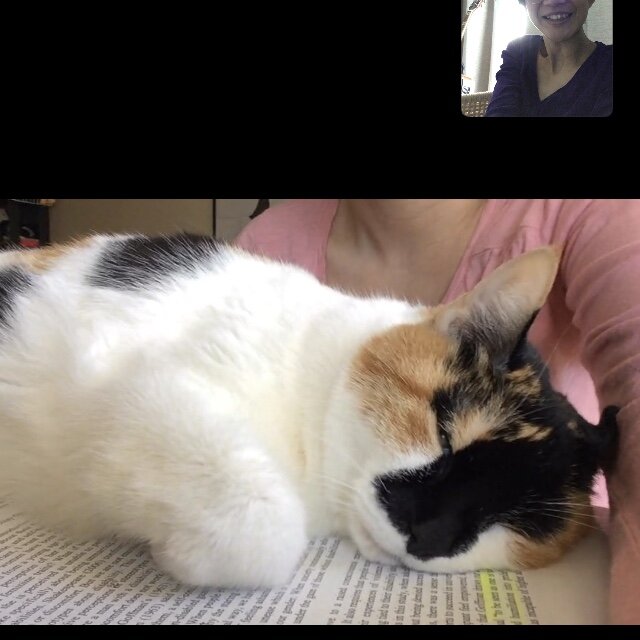 That look says, "no work, all cat today."
Wishing you good health, safety, and peace of mind today. Take good care.