Since I haven't done either for a while, thought I'd do both at the same time! :D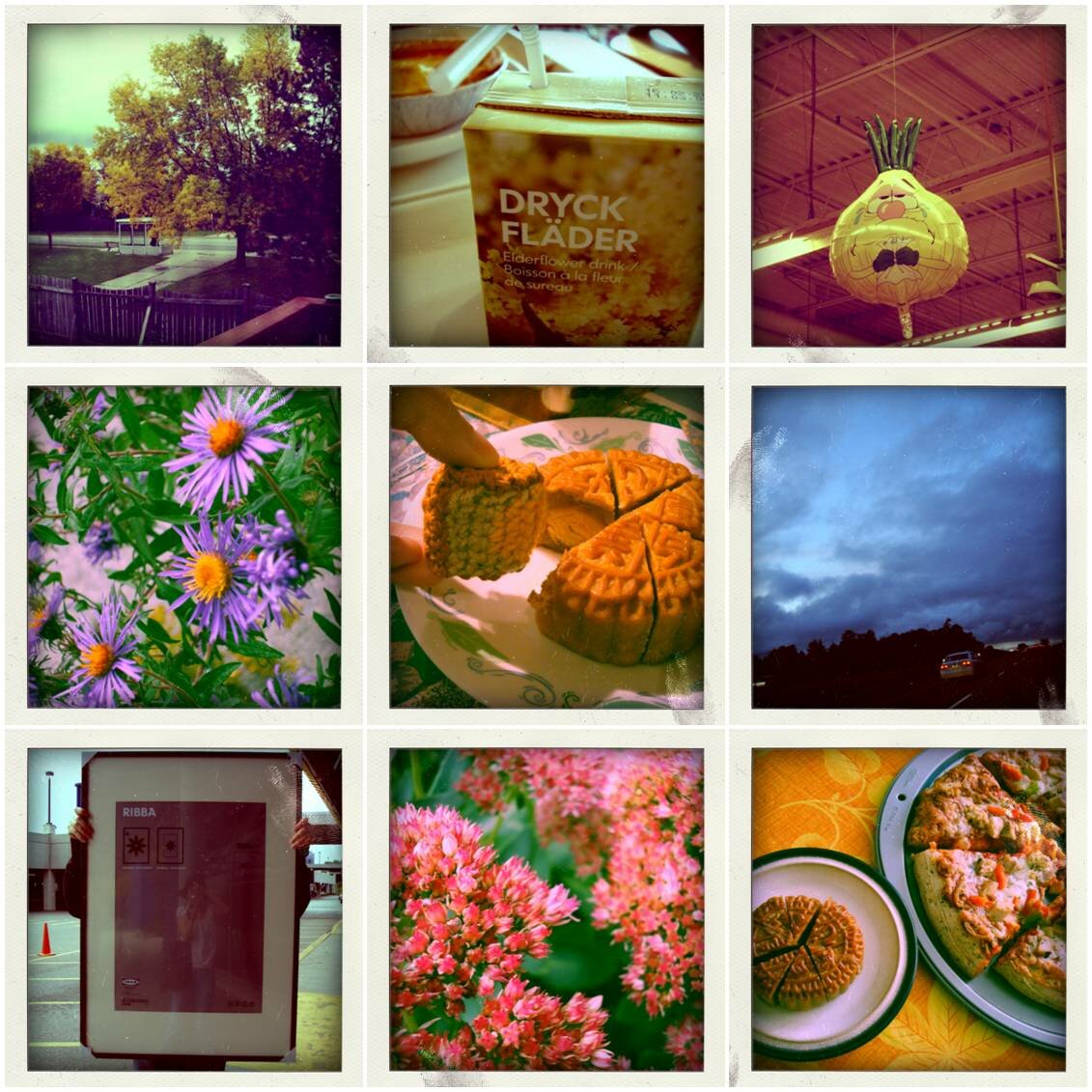 1. Trees turn­ing colours behind my par­ents' back­yard.
2. Nev­er had an elder­flow­er drink before. Very refresh­ing!
3. Encoun­tered a sad onion in Auro­ra.
4. Fall flow­ers behind bus shel­ter.
5. Moon­cake! :D The cro­cheted one tries its best to blend in…
6. Dark, heavy clouds sur­round us as we embark on the adven­ture to Auro­ra…
7. Pic­ture of per­son tak­ing pic­ture of a pic­ture frame.
8. Fall flow­ers in my par­ents' front yard! :D
9. Before the week­end ends, more moon­cake! Now with piz­za!
Hope your week­end was love­ly!