Since I haven't done either for a while, thought I'd do both at the same time! :D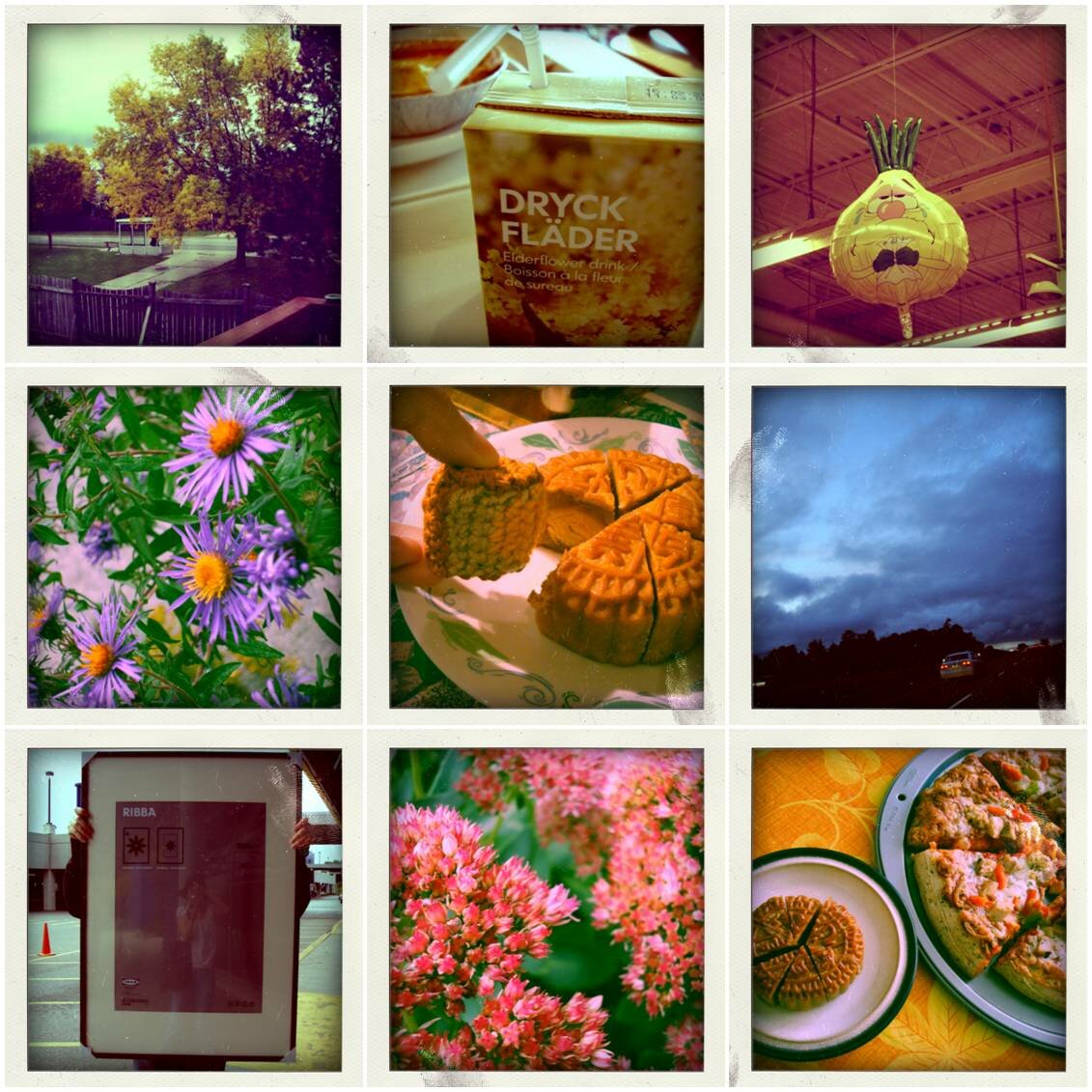 1. Trees turning colours behind my parents' backyard.
2. Never had an elderflower drink before. Very refreshing!
3. Encountered a sad onion in Aurora.
4. Fall flowers behind bus shelter.
5. Mooncake! :D The crocheted one tries its best to blend in…
6. Dark, heavy clouds surround us as we embark on the adventure to Aurora…
7. Picture of person taking picture of a picture frame.
8. Fall flowers in my parents' front yard! :D
9. Before the weekend ends, more mooncake! Now with pizza!
Hope your weekend was lovely!