When I was looking for my files of origami diagrams in my parents' basement the other day, I found this watercolour that I made a long time ago.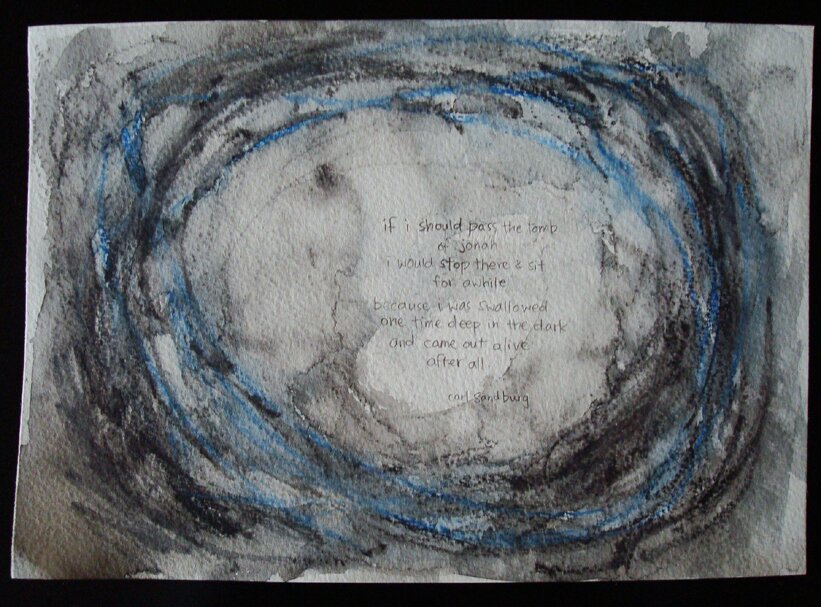 If you click on the picture you can see a larger image and read the poem that's written on it. I'm surprised how much this looks like the paintings I've made in recent years. The colours, the circle, the water.
I don't remember where I saw this poem, but I remember being really moved by it. And I continued to be moved and encouraged by it today, being reminded that I came out alive after all.