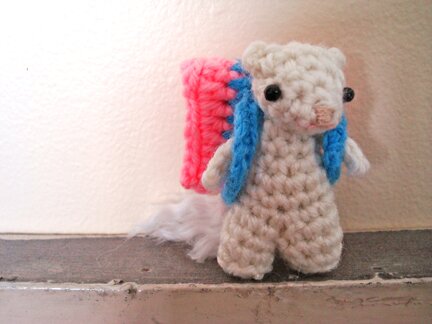 I decided to make a white squirrel for the plush swap I mentioned yesterday. I heard that Al McFluffytail the white squirrel has safety arrived in the UK! :D
Al is a distant (and crocheted) cousin of the legendary white squirrel, Whitey McRedeyes of Trinity Bellwoods Park in Toronto. Since the theme of the swap is "stars and stripes" (to celebrate Independence Day), Al has a stripy backpack. And like it is with all good Canadian backpackers, his backpack proudly bears a Canadian flag :D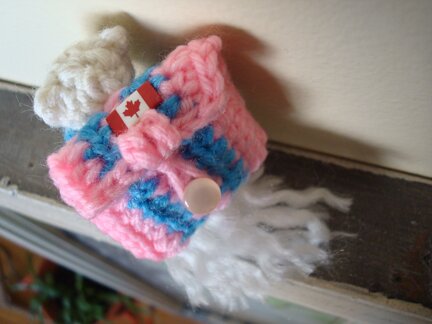 Inside his stripy backpack, spilling its content…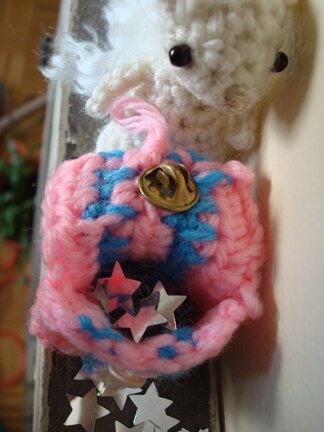 Stardust confetti! :D
Before sending him off at the post office, we did a photo shoot in front of my forest backdrop.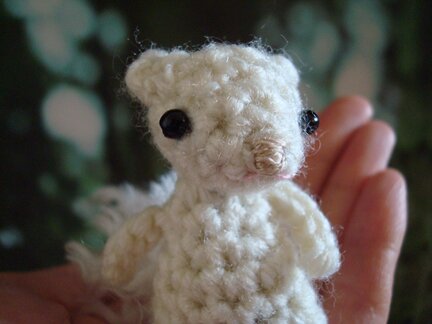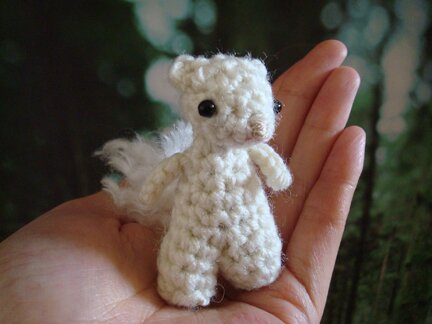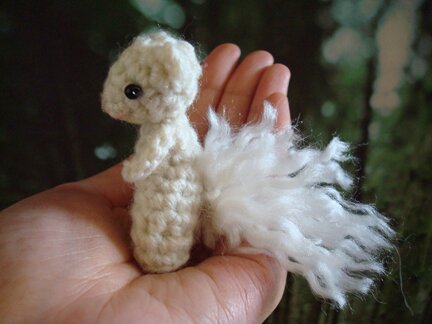 Living up to his family name — his tail is extra fluffy! :D
He dictated the note for his new friend at his new home…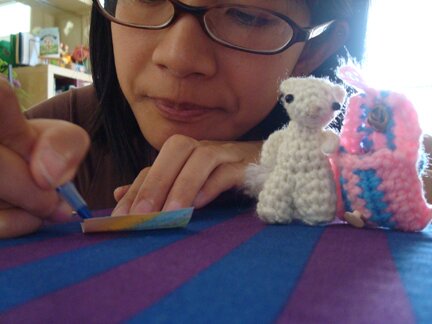 I was going to send him off in a tea tin, but then decided against it, because of a terrible mental image of the tea tin rolling away off the post truck and Al being lost on the road forever… >_< so in the end I used a box wrapped in an envelope. But I think Al riding in a tea tin makes a good photo.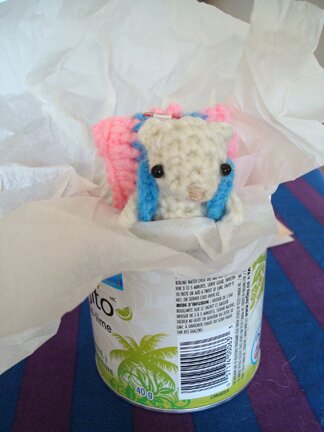 I'm so happy that Al has gone too a good home now. But we'll still be thinking about you always, Al McFluffytail!