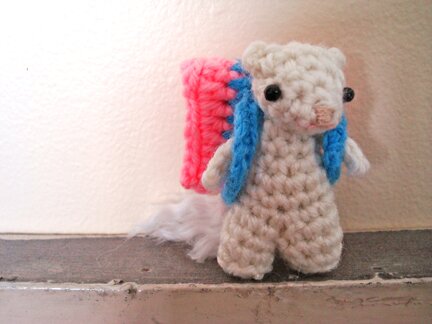 I decid­ed to make a white squir­rel for the plush swap I men­tioned yes­ter­day. I heard that Al McFluffy­tail the white squir­rel has safe­ty arrived in the UK! :D
Al is a dis­tant (and cro­cheted) cous­in of the leg­endary white squir­rel, Whitey McRedeyes of Trin­i­ty Bell­woods Park in Toron­to. Since the the­me of the swap is "stars and stripes" (to cel­e­brate Inde­pen­dence Day), Al has a stripy back­pack. And like it is with all good Cana­di­an back­pack­ers, his back­pack proud­ly bears a Cana­di­an flag :D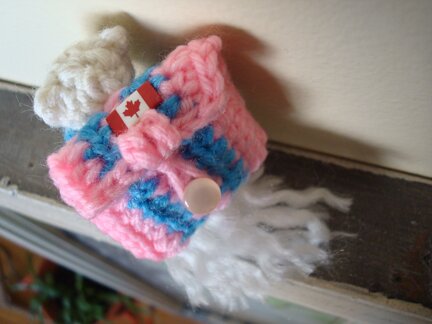 Inside his stripy back­pack, spilling its con­tent…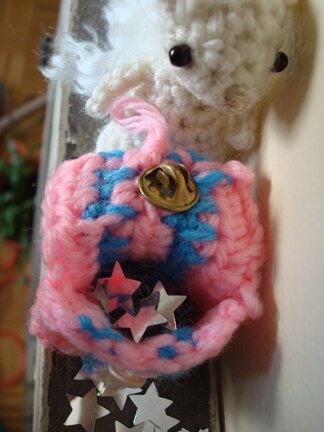 Star­dust con­fet­ti! :D
Before send­ing him off at the post office, we did a pho­to shoot in front of my forest back­drop.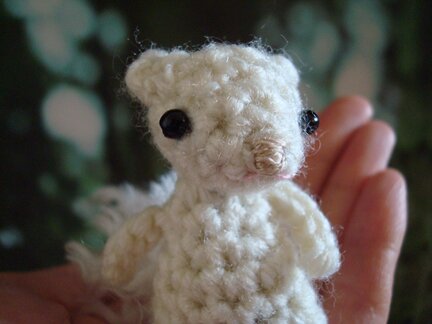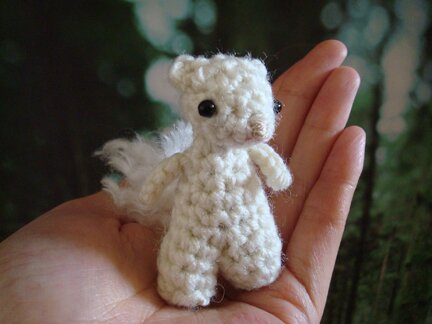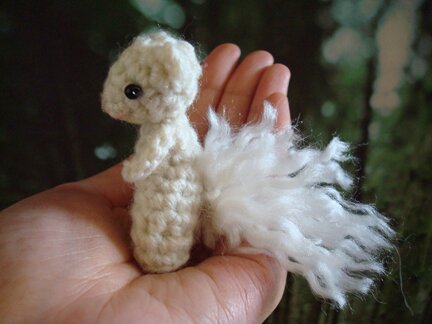 Liv­ing up to his fam­i­ly name — his tail is extra fluffy! :D
He dic­tat­ed the note for his new friend at his new home…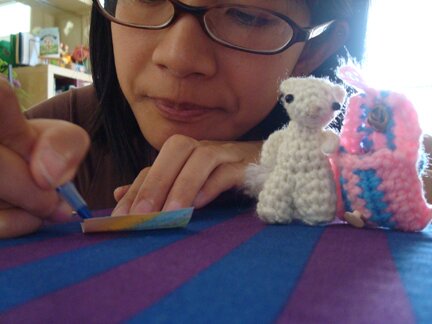 I was going to send him off in a tea tin, but then decid­ed again­st it, because of a ter­ri­ble men­tal image of the tea tin rolling away off the post truck and Al being lost on the road forever… >_< so in the end I used a box wrapped in an envelope. But I think Al rid­ing in a tea tin makes a good pho­to.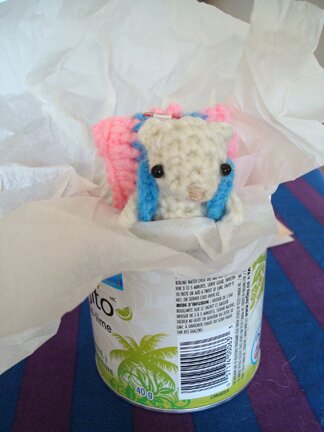 I'm so hap­py that Al has gone too a good home now. But we'll still be think­ing about you always, Al McFluffy­tail!