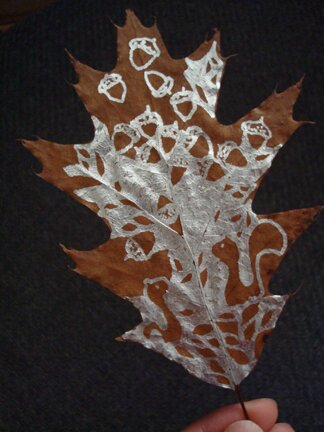 This was inspired by something I saw on Pinterest a while ago, drawing on leaf with a silver pen. I went and bought a silver pen soon after I saw that, and found a leaf to draw on. I've been carrying both in my backpack for the past few weeks but haven't used them until yesterday.
Oak leaves are great for this because they have a kind of durable leathery texture, and preserve well without having to be pressed.
It's been really rainy these days, so I'm hoping for drier days to collect more leaves before they're all fallen.
Thinking of a cozy squirrel nest with piles of leaves and acorns in it… Have a happy Thursday!