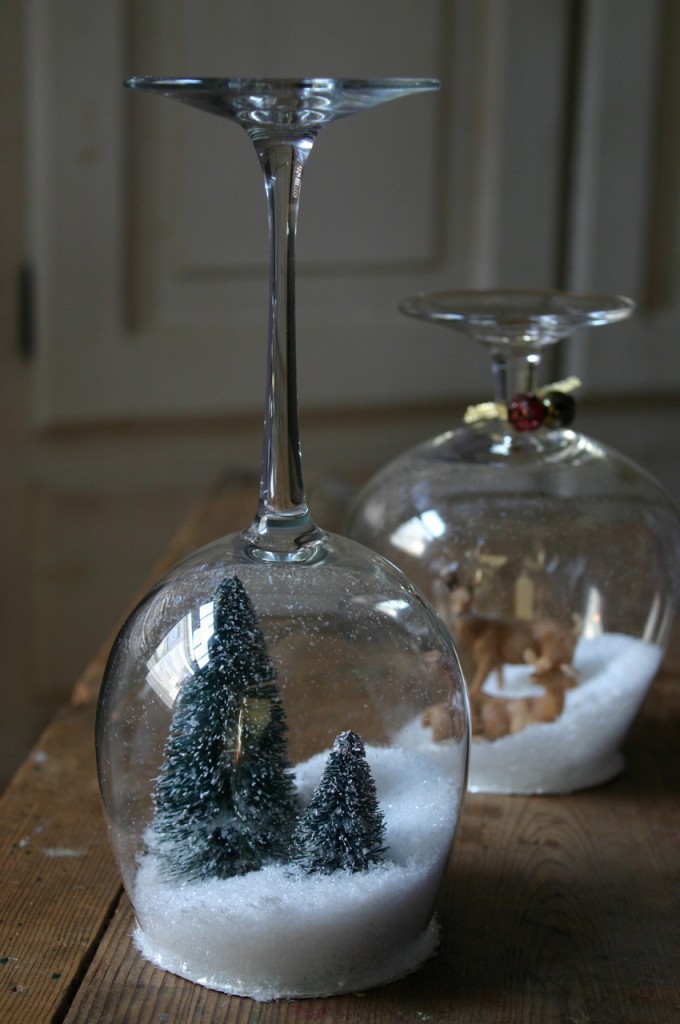 Awesome wine glass snow globes, can even double as a candle holder! How-to on Family Chic.
Simple crocheted snowflakes, stiffened with white glue! Instruction on Craft.
And then a snowflake that kids can make, with sparkly salt! From Frugal Family Fun.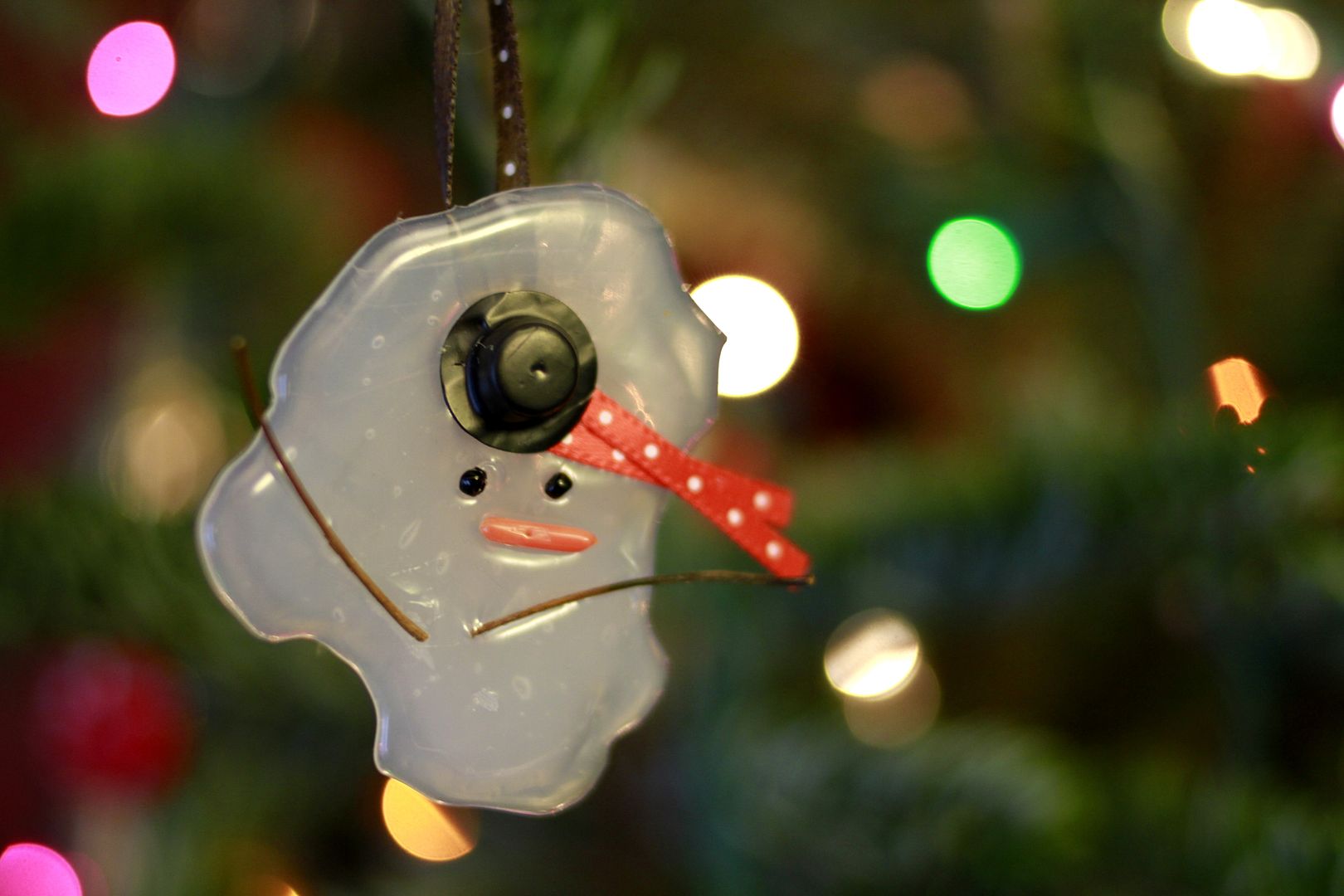 Melted snowman ornament! XD How-to on Flexible Dreams.
Rings made of silver spoons! I've always liked the ornamental details on silverware. Instruction on Through the Front Door.
And roses made of plastic spoons! Pretty incredible eh? Instruction on Cut Out and Keep.
A sculptural Rudolph! :D Crochet pattern on Cult of Crochet.
I bookmarked this because I saved Coke cans with polar bears on them and have been wanting to cut out the polar bears and turn them into necklace charms. This looks awesome with the dimensional glaze! From Diary of a Crafty Lady.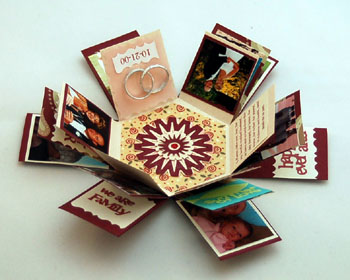 An alternative to plain ol' photo albums. Hexagon explosion box from Crafts for All Seasons.
Spotted on Pinterest — no instruction, but pretty self-explanatory. Great for carrying gold fish crackers around! :D
Candy lights! Add a few giant candy cane decorations and turn the house into a gingerbread house! :D From Oh Happy Day.
Cheers!