My friend was wearing the octopus necklace from ModCloth and I was really admiring it, and then a couple of weeks later I was at the bead store and saw an octopus charm exactly like it! Well, not exactly, the tentacles are tangled differently and it's hung differently, with an extra ring at the bottom of one of its tentacles for beads or whatnot, but I bought it! For $1.50!
And right outside the bead store there was a giant octopus!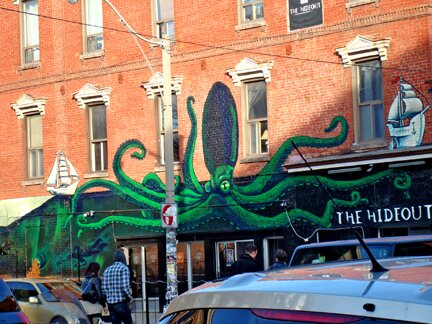 And then I found the perfect bead to add to the octopus from Bumbershoot Supplies. They are sea-water green with bubbles in the glass. And the seller is super quick and so very friendly :D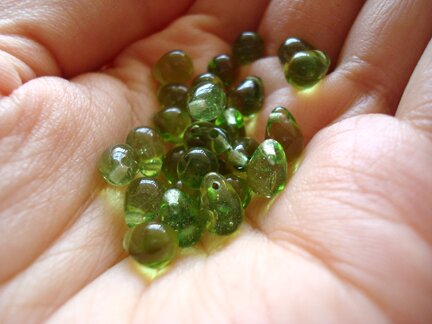 Though I didn't realize how delicate these glass beads were and accidentally cracked one while trying to close a jump ring around it :( Second try was more successful.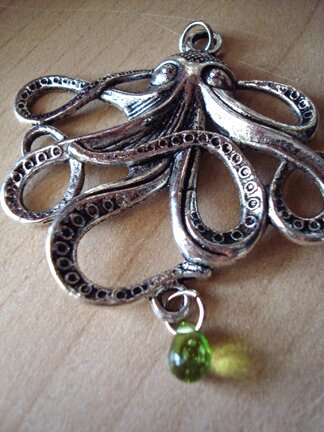 Bubbles…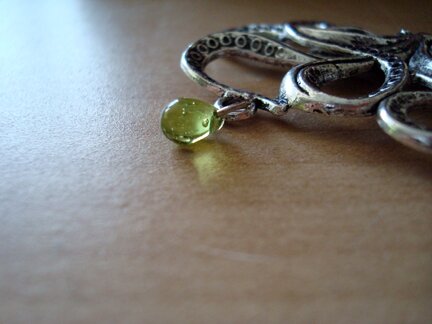 :D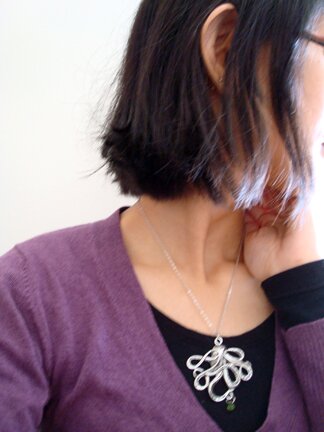 Have a happy Sunday, friends!