Was making wonton for a get together the other night. After all the meat filling was used up there were five wrappers left. I remembered reading somewhere once upon a time about this wonton wrapper crisps and have always wanted to try making it, so I did :D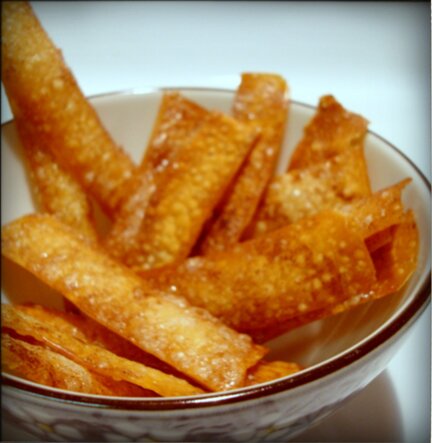 They were delicious :D The wrappers were brushed on both sides with melted margarine, sprinkled with sugar and cinnamon, and baked on a baking sheet at 300°F until it's golden brown… can't tell how long it took because I was busy making noodles while it baked… I just checked periodically.
And then a very thoughtful friend brought homemade egg tart! :D One of my absolute favourites!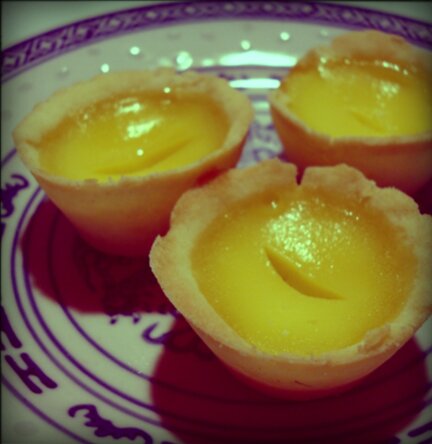 Have a sweet Thursday!