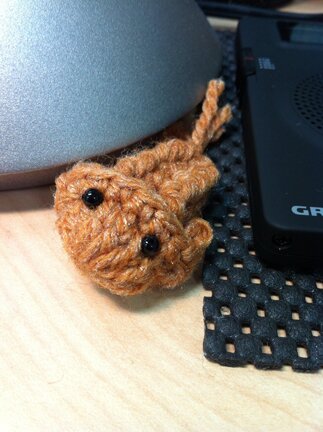 Mike took one of the trilobites to work.
He took some nice picture of it. Better than the ones I took of them and you can see that the orange trilobite is made of a sparkly yarn :D
Here the trilobite is helping Mike pick out colours for a tote bag design. Trilobite chose the red it's sitting on. Mike agrees.
It was a good day at work :D
Hope today was a good day for you, too!