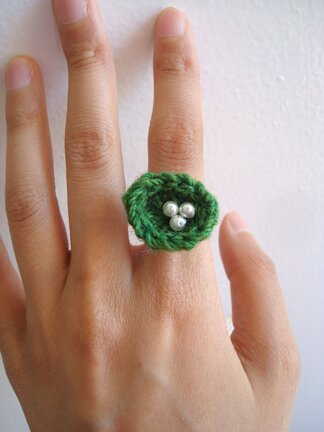 Good news! The rings and earrings sold well, so I spent the past weekend making more :D
Amongst the new things that I tried, my favourite is the nest ring. A friend gave me a large bag of scrap yarn and I found this lush green yarn in it. Thought it would make a nice cozy spring nest.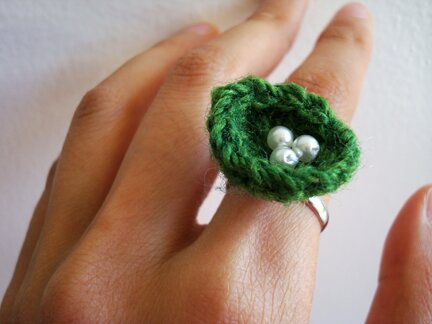 Reminds me of the green nest in this game that Mike has been playing, called Tiny Wings.
And then there was the coral ring, with a sparkly button in the centre.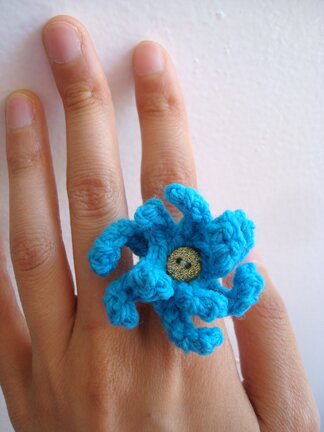 These aren't for the shop, I made them for my brother and sister-in-law because they moved to a new home :D and they love wearing buttons.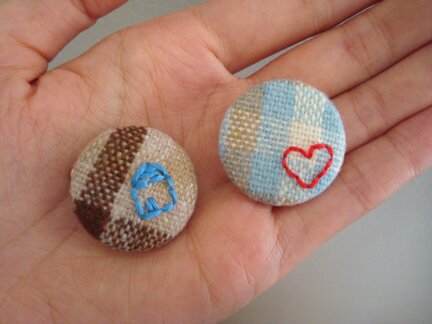 But they inspired the idea for this ocean love necklace.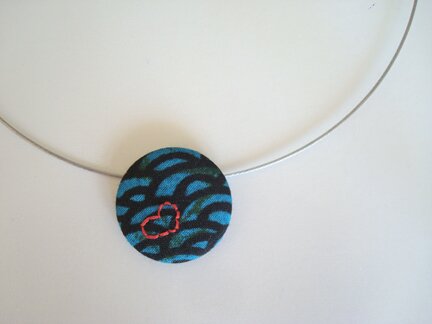 The updated cubby! :D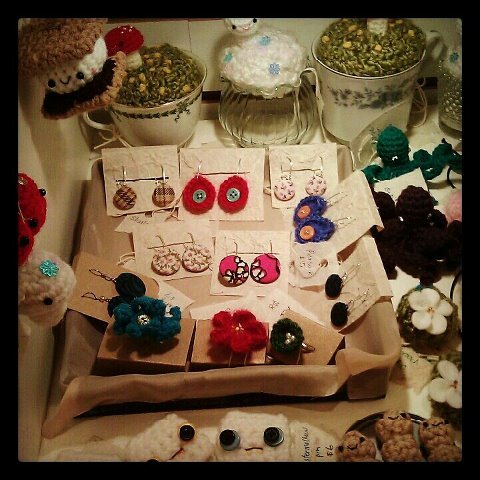 On a crochet-related note, I started on this pullover from Vogue Crochet! (I was so excited when the issue came out :D)
Ah, kind of a small picture, but if you click on it it will bring you to the page where you can view a larger image.
I got confused by stitch count for the first pattern row because I was watching an especially exciting episode of Grimm at the same time, so I'll have to start over. But isn't it beautiful? I like it.
Have a happy Thursday!