Visited a yardage sale at the Textile Museum this week!
I didn't take this picture, was too busy digging into the piles of fabric. I found the picture from Strand News, probably from last year's yardage sale? It's just as crowded, if not more crowded, this year! There were lineups going into the multiple tents and once inside it was shoulder-to-shoulder from one end of the tent to the other.
At the end I brought home these small pieces. I thought they'd make good fabric-covered buttons (note the chicken in a pot piece! Not sure what to do with it yet but it's so awesome-looking I had to bring it home).
Tiny strawberries, isn't it so sweet?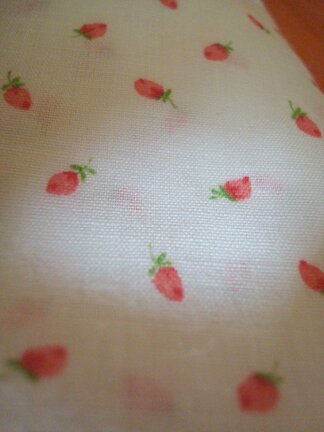 This is a larger piece, enough to make a dress. I like the tiny splashes of bright colours in it.
Thinking about using it to make this dress in particular…
From the book I Am Cute Dress (got the picture from the Craftypod review). Not sure if you can see it in the picture but the front button panel shifts downward, creating some interesting-looking folds.
It requires drawing a pattern, so I'll have to wait until summer school is over…
But a necklace! A necklace I can make in half an hour or so! :D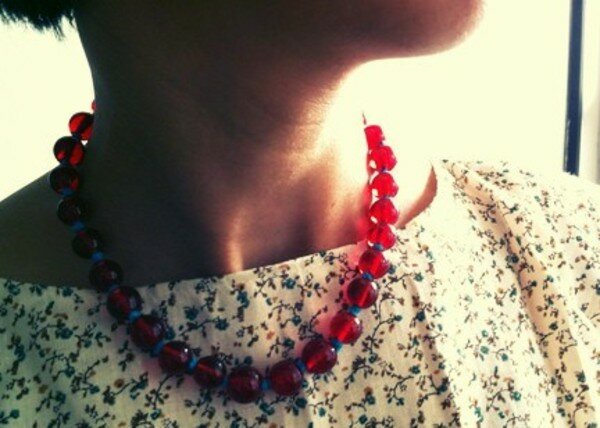 From the yardage sale I bought these bright red glass beads (about 10 mm in diameter). I strung them together on a teal piece of yarn with double knots in between :D
I didn't have clasps. So I made my own with some wire.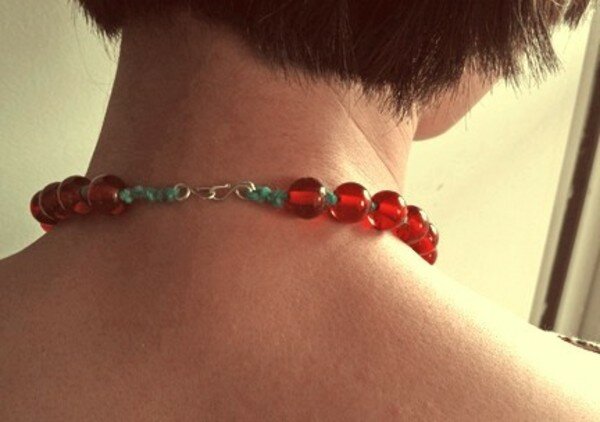 I made the top a couple of weeks ago. Bought the fabric when I was in high school and made a peasant shirt with it. I wore that shirt a lot, I liked how soft the fabric was. It got paint on it and the elastics were all loose, so I had to retire it. But I recently found the leftover fabric at my parents', just enough to make a square top :D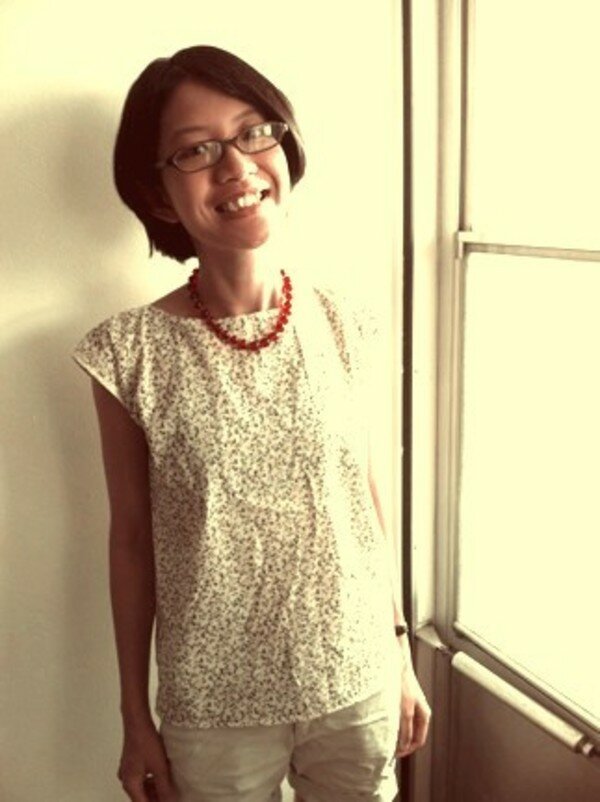 Have a great week everyone!