Back from a long weekend vacation! Lots of awesome finds to post :D
Printable templates for bird pockets on Country Living.
Egg carton lights! Post is in Norwegian, so I'm not quite sure how it's made… but it's pretty! :D
A fine twine belt, from Say Yes to Hoboken.
Mad Hatter's tea party! Adorable. From Disney.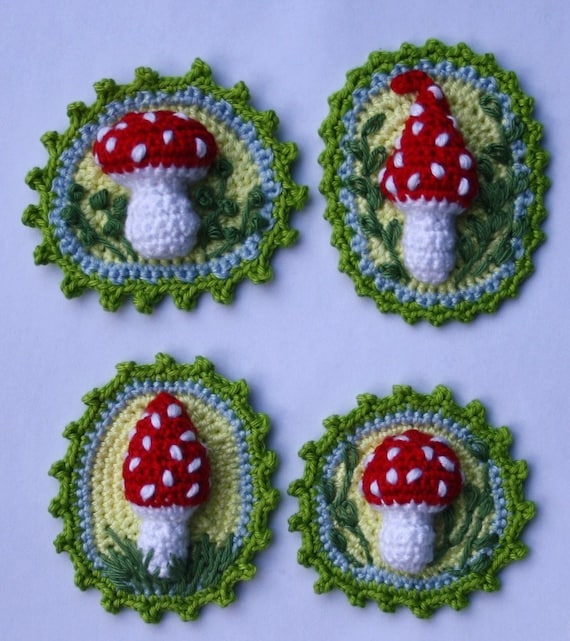 These would make gorgeous brooches! Patterns for sale at CAROcreated Esty shop.
A very nicely done crocheted llama! Pattern on crochet_goods.
Too awesome for words. How to make a cloud at The Farm Chicks.
Sweet potholders! I especially love the cherry (or grapes?) fabric underneath the pie crust weaving. From Art Threads.
Great reason to eat pistachios. From Addicted 2 Decorating.
Simple dress to make! Not a fan of long dress myself, but instruction is clear and can be easily adapted to knee-length :D From C&C.
Wonderful narwhal! From the wonderful Wunderkammer! If you haven't visited Wunderkammer before, be sure to check out other fascinating crochet projects and patterns on the blog!
Have a great week, everyone!