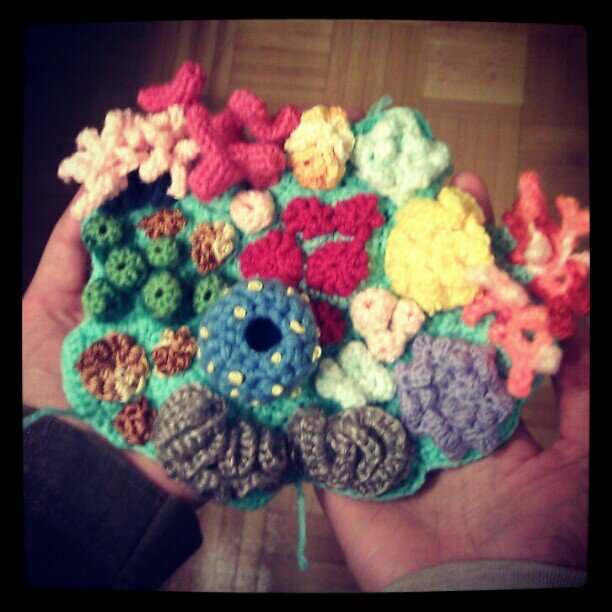 An update of the corals. Have been following patterns in the book, but also started to make up free-form ones, like the orange ones on the far right.
And now, another round of ideas for the craft-along party (party starts tomorrow! interested in joining? See this post for more details).
Polka dot sweater (or, I would call it the toad stool sweater :D) from Kittenhood.
Super quick pom pom bookmarks from Design Mom.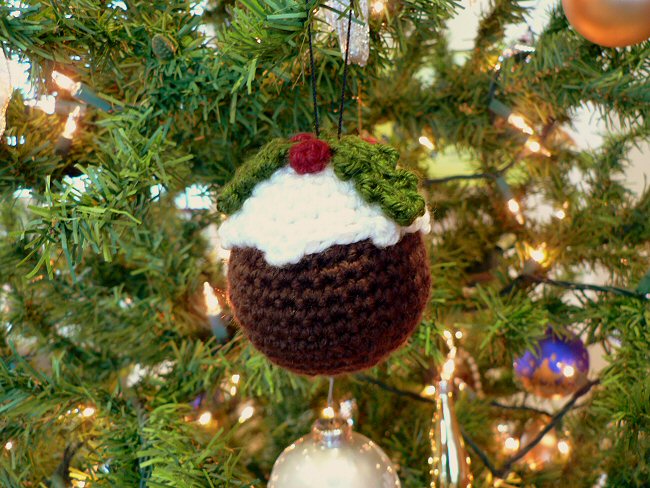 And for anyone who's getting ready for Christmas — plum pudding ornament! :D From Planet June.
Wishing you a weekend of happy creativeness! :D Excited to see what everyone makes!