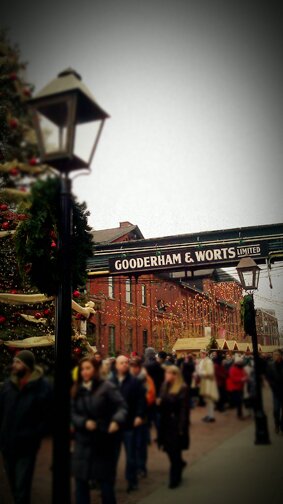 Last week we went to the annual Christmas Market at the Distillery District :D It was such a festive place, with carolers singing and lights everywhere and a magnificent Christmas tree.
What really made my day though was this extraordinary installation in the building where all the artist studios are.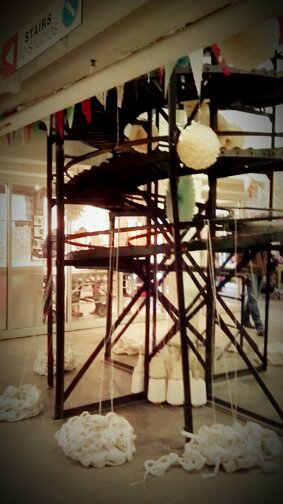 It's built upon what I believe to be a conveyor mechanism (for sending down bottles and boxes when the building functioned as a distillery, perhaps). There were spools of thread in the middle, connected to felt nests with crochet-covered rocks inside!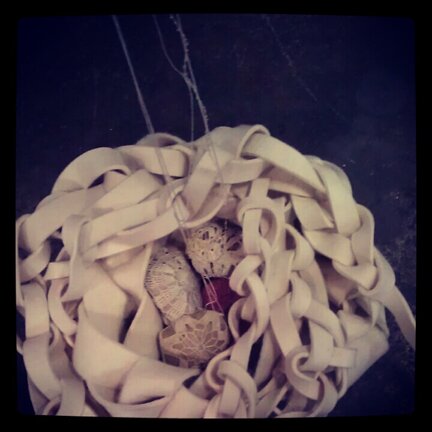 They were just precious.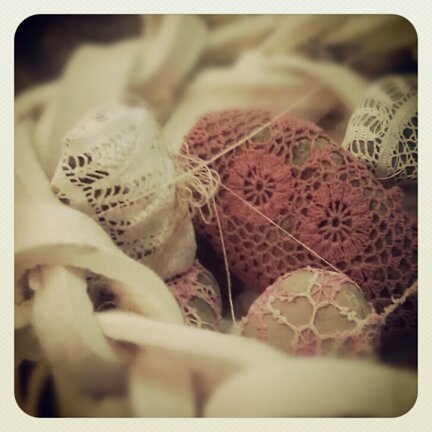 And cheerful buntings made of different kinds of fabric too!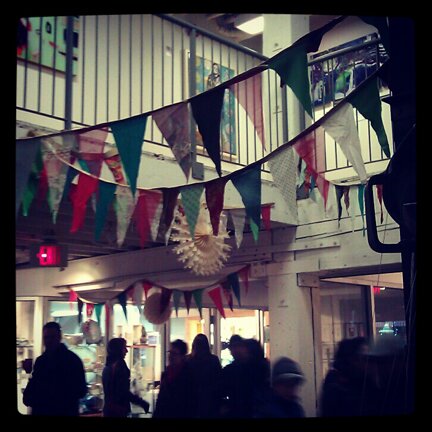 I think I will attempt the crochet-covered rocks in the new year (here's a free pattern from the Purl Bee if you'd like to give it a try too!).
Wishing you a lovely Sunday :D