Giraffe the neck warmer is one of the things that I was letting go of from my last post.
I made it for a craft show a few years back, it's been sitting in my "potential sale items" bin since then.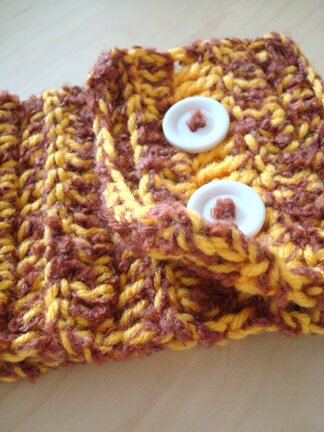 It's crocheted with a fuzzy brown yarn like this and a soft yellow acrylic yarn, with two large white buttons for closure.
This is how it looks on a neck…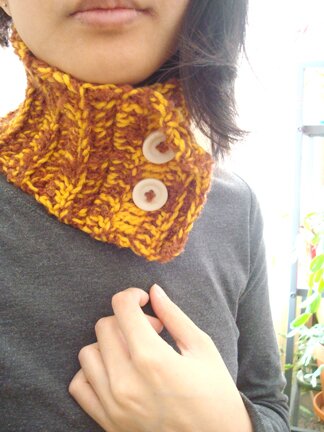 Very warm. A customer who bought a similar neck warmer from me said it was good for bike-riding in cold weather.
So if you are interested in giving Giraffe the neck warmer a home, please leave a comment in this post before midnight on Friday February 1st. The winner will be selected using a random number generator and I will post the result on Saturday, February 2nd.
Friends and visitors from far and wide are welcome to enter, I will send it anywhere :D
Have a sweet weekend!