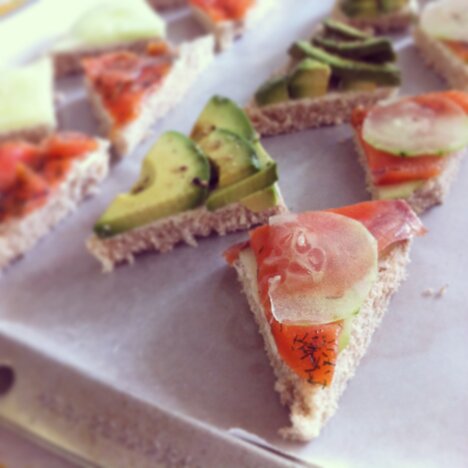 Last weekend my friends and I decided to have a tea party. My friends are very good at baking but I can't bake for beans, so I thought I'd make tea party sandwiches. These open-face ones were inspired by a photo I saw on Pinterest.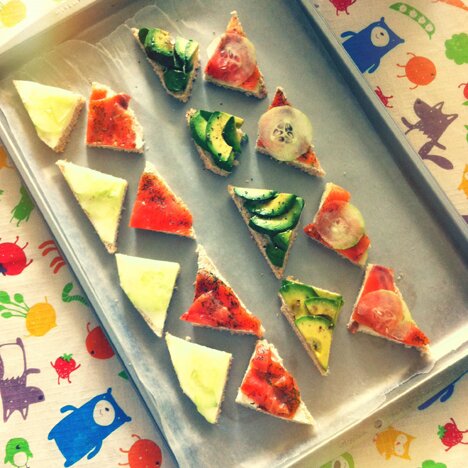 I thought lining them up on a cookie sheet with parchment paper on it would look nice. From left: cream cheese/cucumber, cream cheese/smoked salmon, avocado/mayonnaise, cream cheese/cucumber/smoked salmon.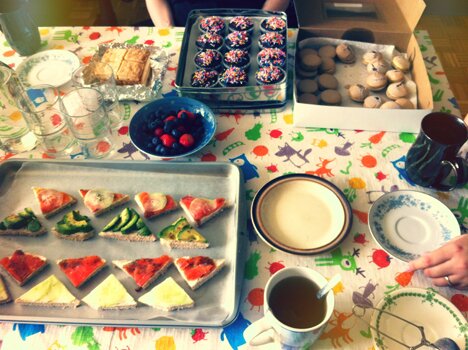 Check out our spread! Cupcakes, shortbread, macarons, berries, oh my! We had an excellent afternoon catching up and eating lots of sweets :D I love tea parties.
And this weekend Mike and I went to a wedding. I had hoped to wear the cardigan from Amy's crochet-along, and it was perfect for the cooler temperature in the evening. I even found a nice teal dress to go with it :D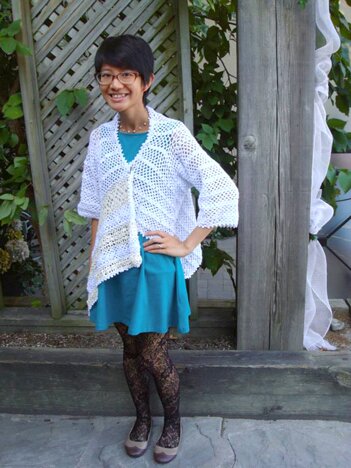 Mike lent me one of his tie clips for the front closure (the piece of driftwood I was using in my previous photos was drawing too much attention to itself, I thought). It actually worked really well :D
Have an excellent Monday, everyone!