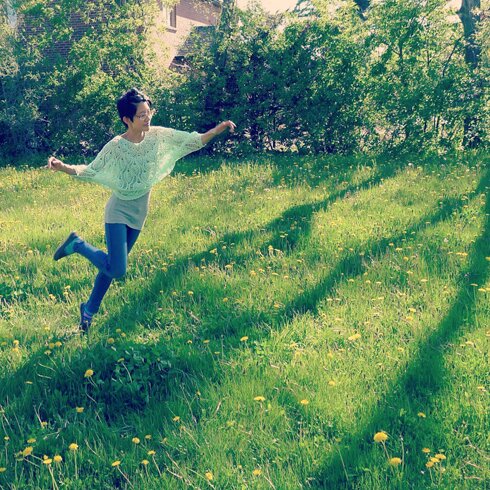 Final­ly fin­ished the pineap­ple top from Vogue Cro­chet. I used #10 thread and had to scale down to a 2.5 mm hook, so it looks less cozy than the one in the mag­a­zine and a bit more sum­mery, I think.
And the dol­man sleeves, they remind me of a fly­er squirrel.
I like how it turned out with the mint green. I've nev­er worn this colour before. The cashier at Michaels said it's one of their "hot new colours" that just came in. And I bought all that they had on the shelf :P
Here's a clos­er look at it.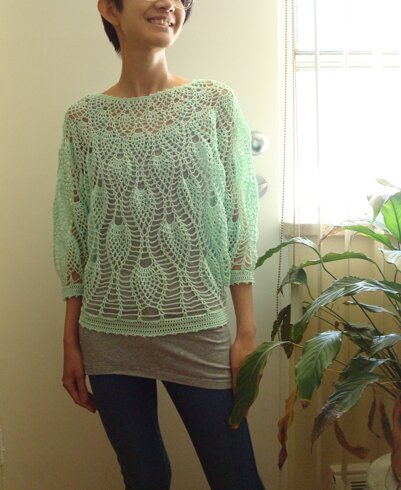 And the sleeves…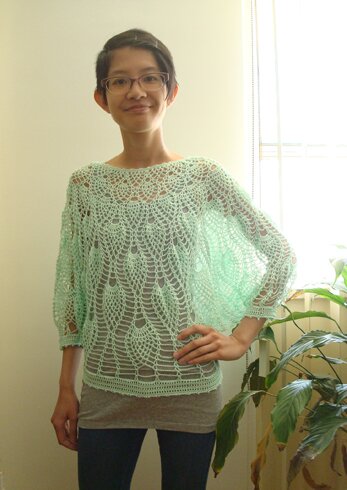 And anoth­er attempt at embody­ing the green fly­ing squirrel.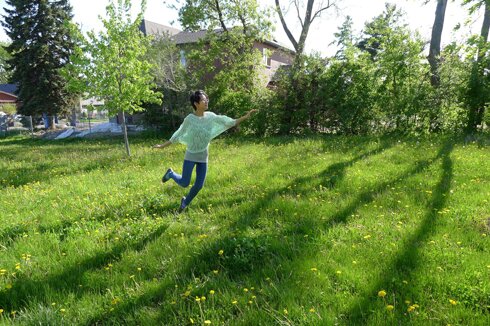 Have a hap­py Sun­day! :D