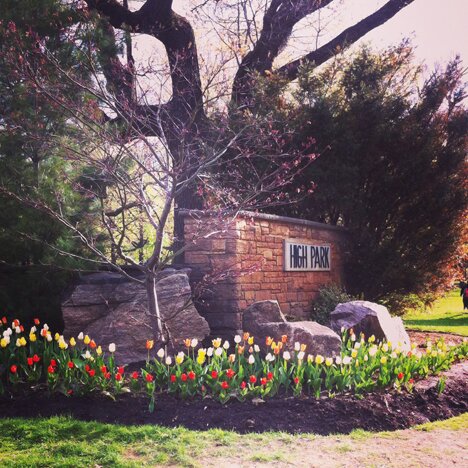 Our year­ly trip to see the cher­ry blos­som trees at High Park! This post is major­ly over­due, because it actu­al­ly hap­pened in mid-May, almost a month ago! And we were late too to catch the cher­ry blos­soms, as most of them have fall­en and the branch­es were half cov­ered in new leaves. But still an excit­ing sight of spring! And a hap­py occa­sion to get togeth­er with fam­i­ly and friends :D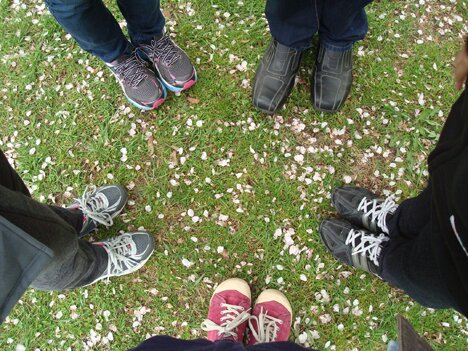 My friend who is very tal­ent­ed at cook­ing made these oni­giri for our pic­nic, per­fect­ly tri­an­gu­lar and delicious.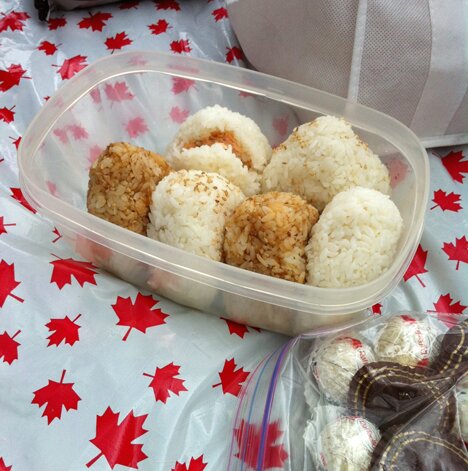 Pic­nick­ing under the cher­ry tree…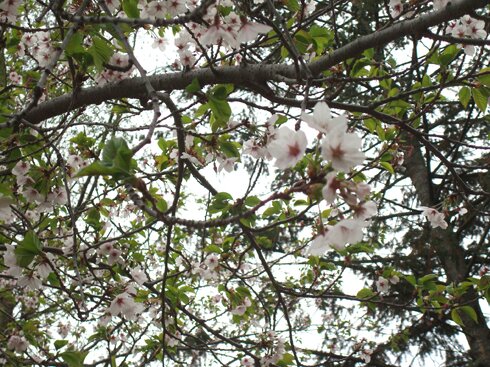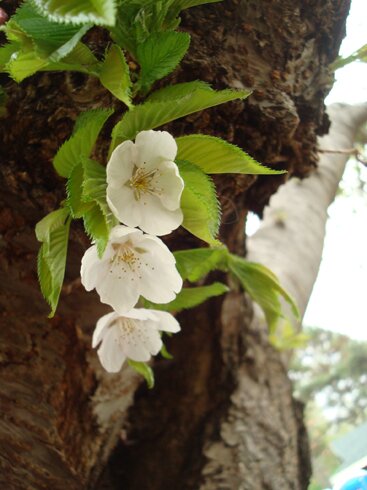 We also vis­it­ed the mag­no­lia tree, which was in full bloom.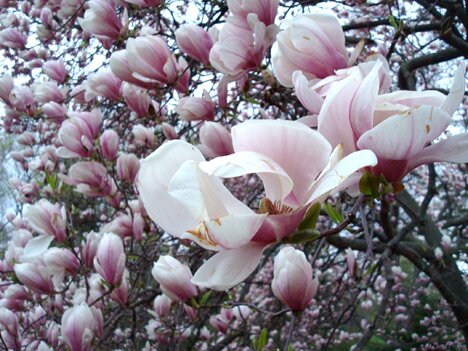 And the set­ting sun paint­ing the trees golden.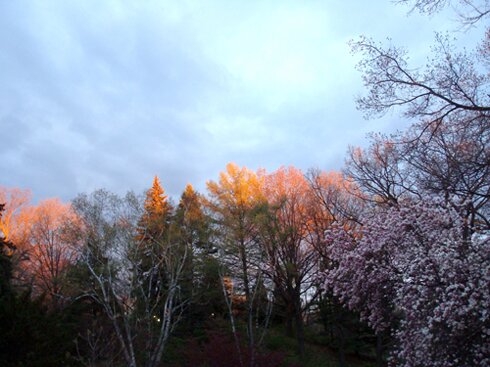 Look­ing for­ward to more adven­tures to local parks this sum­mer! :D
Have a won­der­ful week­end, everyone!