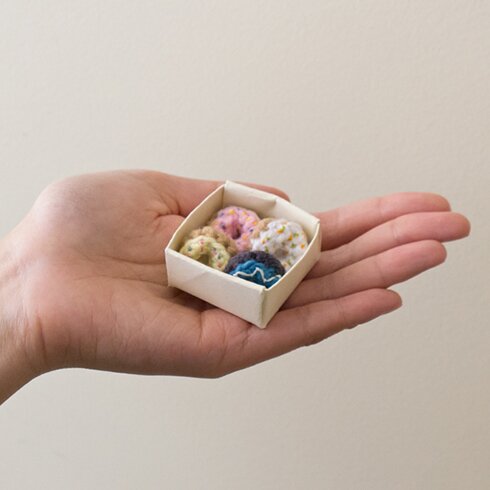 One more day to leave a com­ment before I draw a name for the tiny donut give-away tomor­row (Fri­day) night at 11pm EST!
The win­ner gets to choose 3 of the tiny donuts shown in this post, and I will attach a tiny safe­ty pin to each one too so they can be worn as brooches :)
To enter you just need to leave a com­ment on this post or the pre­vi­ous post. If you sub­scribe to this blog (thank you!) and receive blog posts by email, please com­ment on the actu­al blog post (rather than send­ing a reply email) so I can include your name in the draw :D
Will be announc­ing the win­ner AND post­ing the donut pat­tern on Sat­ur­day! :D Stay tuned! Until then, have a hap­py Friday!