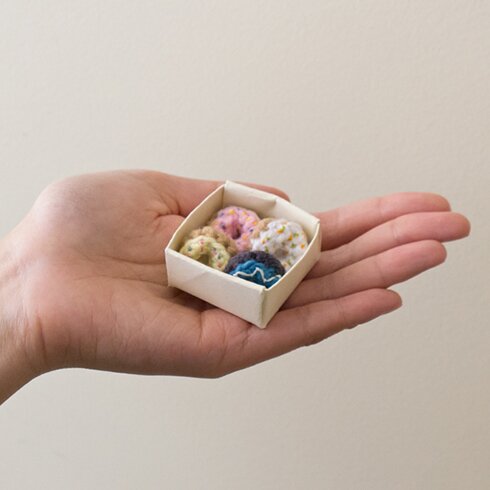 One more day to leave a comment before I draw a name for the tiny donut give-away tomorrow (Friday) night at 11pm EST!
The winner gets to choose 3 of the tiny donuts shown in this post, and I will attach a tiny safety pin to each one too so they can be worn as brooches :)
To enter you just need to leave a comment on this post or the previous post. If you subscribe to this blog (thank you!) and receive blog posts by email, please comment on the actual blog post (rather than sending a reply email) so I can include your name in the draw :D
Will be announcing the winner AND posting the donut pattern on Saturday! :D Stay tuned! Until then, have a happy Friday!