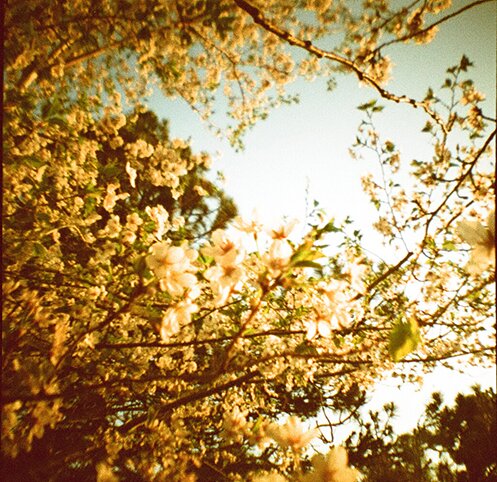 Finally got back the photos taken on the Diana :D These were taken on 200 ISO film, which was cross-processed.
For the cherry blossoms this year I mostly took pictures on the Diana, and a couple on my phone, because I find that in previous years I was taking so many pictures that I forget to enjoy the cherry trees themselves. The one above is my favourite of the cherry blossom photos on film.
This year the cherry trees bloomed during the week, so we had to visit them after work, and it was about 7pm when we got to High Park, the sun was setting, the petals were glowing, it was quite glorious.
Here is the park at dusk, with golden rays of light from the setting sun shining through the branches.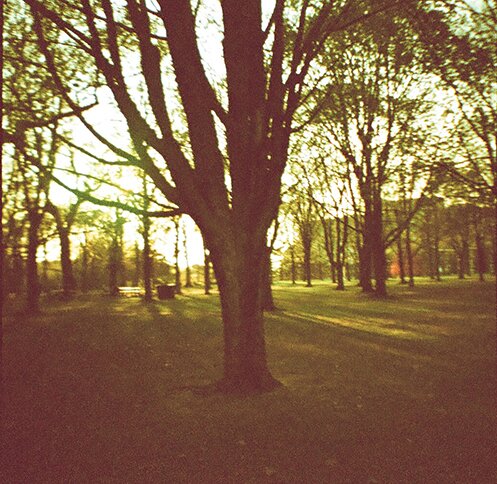 These ones were taken with my phone.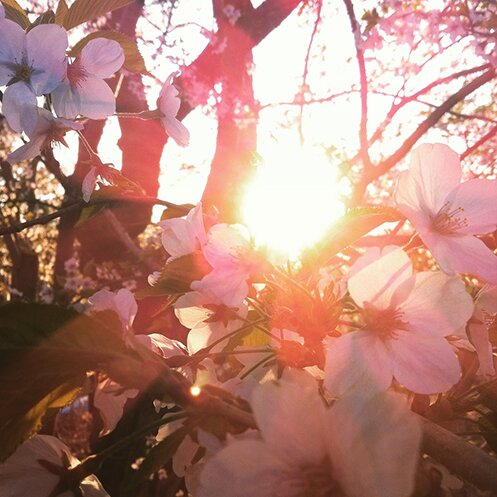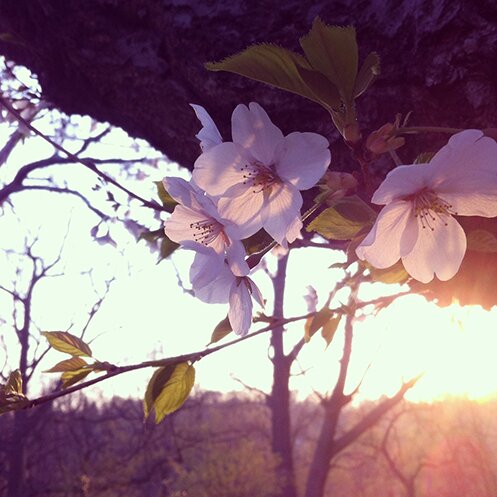 They just make me so happy :)
Earlier in the month we visited the Children's Animal Farm in Sarnia, Ontario. This photo is my absolute favourite of the roll.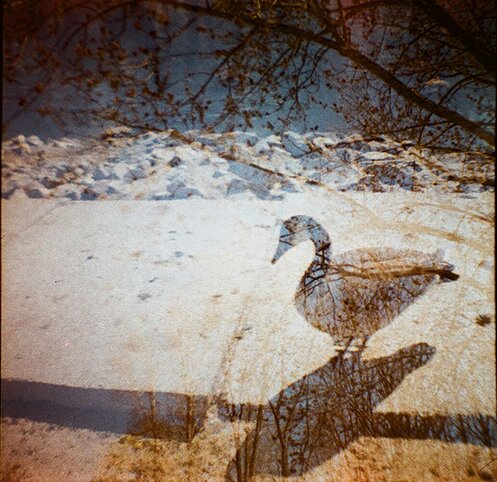 The way the branches are positioned in the goose, the grey-blue tone, the composition — I'm just really happy with the way it turned out.
And here is my favourite smiling animal :D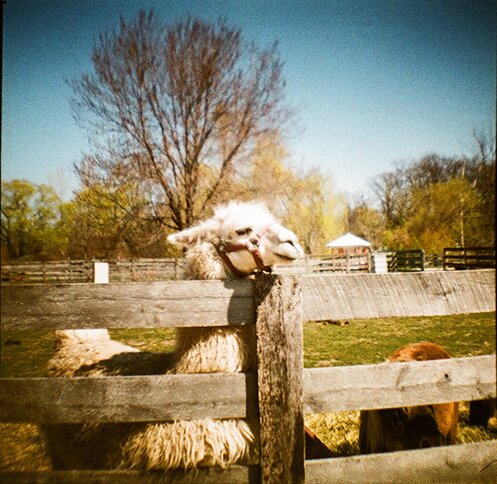 I think I might print this and put this up in my cubicle at the office :D
And here are some very picturesque views of the farm.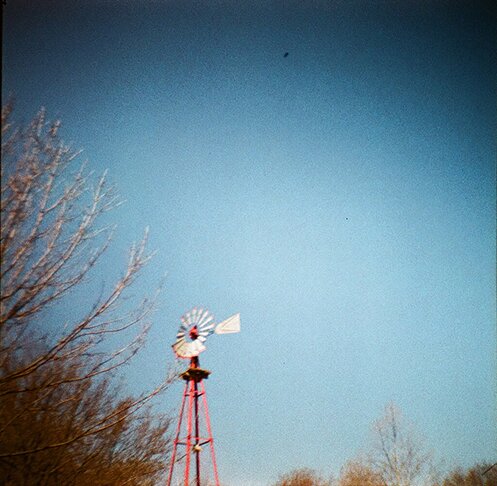 Then one weekend we took a stroll down Queen Street West and ended up in Trinity Bellwoods Park. We got some white squirrel ice cream (white chocolate, craisins and pecans) from the White Squirrel Coffee shop and waited for the resident white squirrel. No luck so far, will try again next time.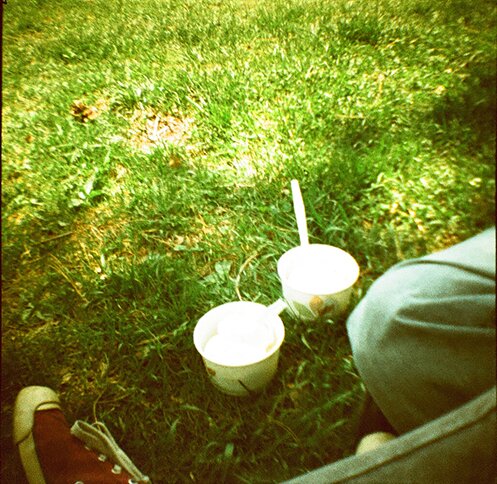 But I did find more cherry blossoms! :D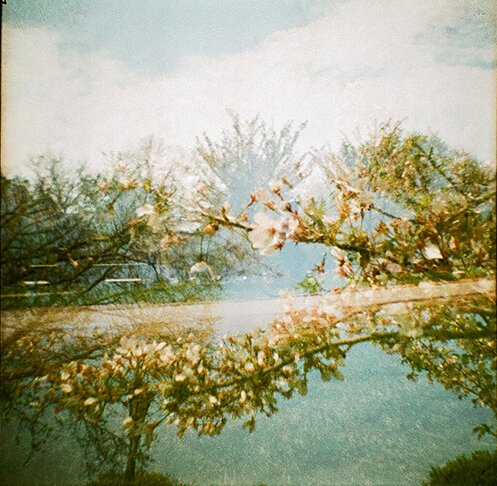 A walk through the park…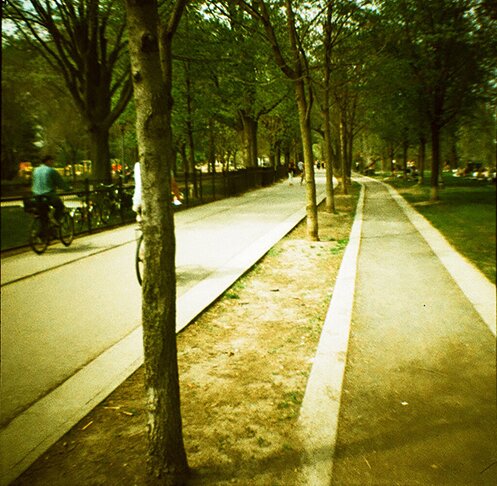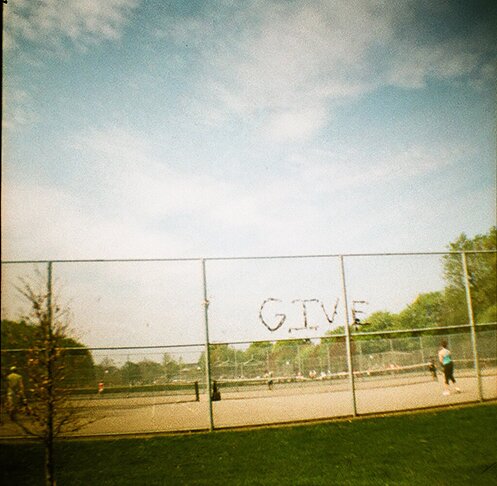 Took this while waiting for the streetcar.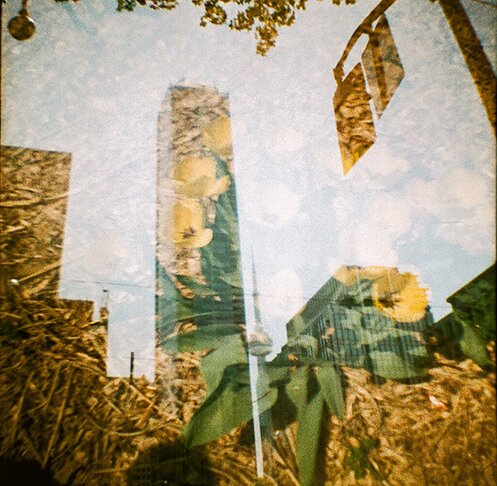 And back in my own neighbourhood, with my favourite blooming tree :)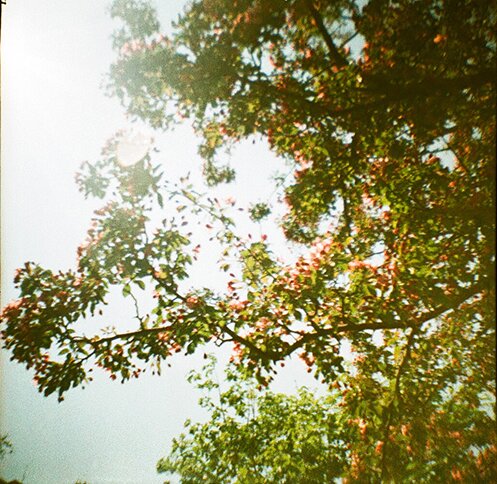 Have a happy weekend, everyone! :D