You might recall that a while ago I tried making a dinosaur planter. I planted in it the smallest succulent I could find, in hopes that it won't out grow the planter, but it turned out that the dinosaur really isn't enough space for the succulent to grow, and the succulent died :(
Others suggested air plants. Well, I killed an air plant too! I really don't know how, but the one I had didn't live very long :'(
Not wanting to give up on the dino planter, but also not wanting to kill another plant, I thought I'd crochet some succulents. Found this beautiful series of patterns by Common Thread and followed them loosely.
Dino's got its plants again :D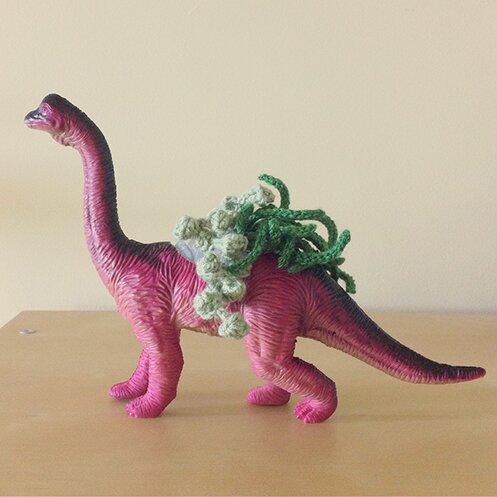 In the pattern the Burro's tail succulent is made of I‑cords, but I found the result to be too thick, so I just made chains and slip stitch into the chains.
Faux dino + faux sea glass + faux succulent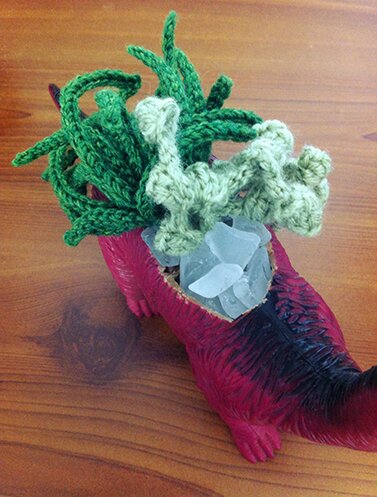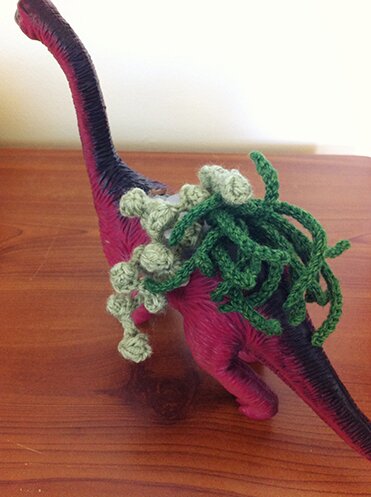 Quick weekend projects make me happy. Hope everyone is having a good weekend :D