You might recall that a while ago I tried mak­ing a dinosaur planter. I plant­ed in it the small­est suc­cu­lent I could find, in hopes that it won't out grow the planter, but it turned out that the dinosaur real­ly isn't enough space for the suc­cu­lent to grow, and the suc­cu­lent died :(
Oth­ers sug­gest­ed air plants. Well, I killed an air plant too! I real­ly don't know how, but the one I had did­n't live very long :'(
Not want­i­ng to give up on the dino planter, but also not want­i­ng to kill anoth­er plant, I thought I'd cro­chet some suc­cu­lents. Found this beau­ti­ful series of pat­terns by Com­mon Thread and fol­lowed them loosely.
Dino's got its plants again :D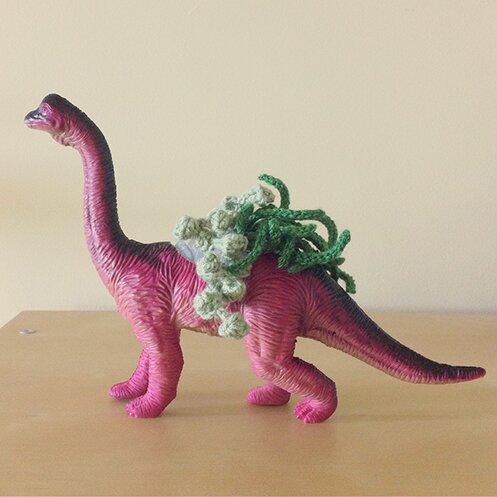 In the pat­tern the Bur­ro's tail suc­cu­lent is made of I‑cords, but I found the result to be too thick, so I just made chains and slip stitch into the chains.
Faux dino + faux sea glass + faux succulent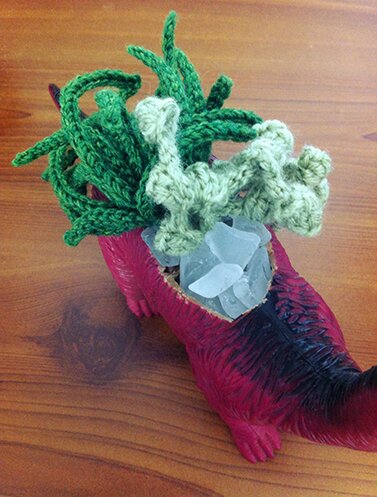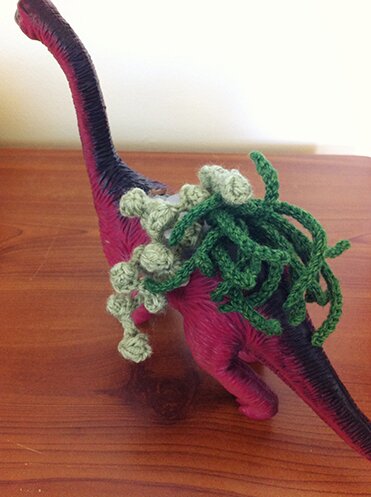 Quick week­end projects make me hap­py. Hope every­one is hav­ing a good week­end :D