Now that the holiday's over, I can show you the Christmas gifts I made and all the fun I've been having since the fall! This was one busy elf!
So I made a number of wash cloths, to give with artisan soaps that I got from craft fairs, very practical gifts that I thought everyone could use :) The butterfly wash cloth is from this Paillon Cloth pattern, which was a lot of fun to make with a variegated cotton. The tiny fish ones are for my niece and nephews, from this pattern on Ravelry. The hanging towel was a modification of the Circle Cloth pattern. Also made a couple of these pineapple hanging towels.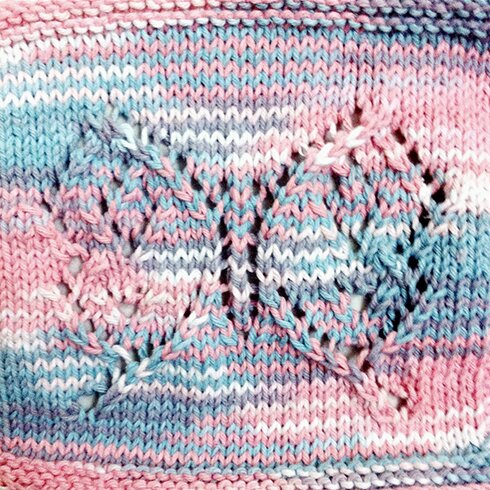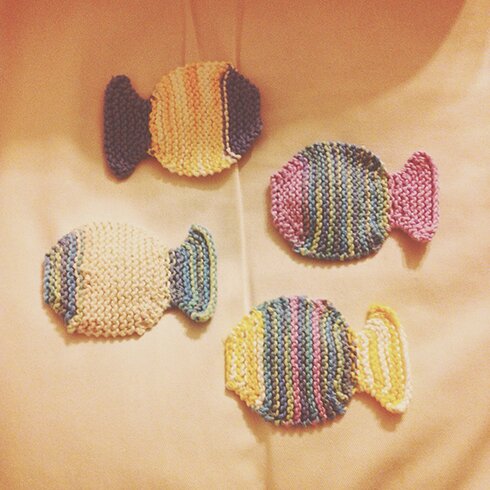 I took a workshop in November with my co-workers at a glass shop making millefiori pendants. I've made one for myself before and it was a lot of fun, so I made another for a gift :)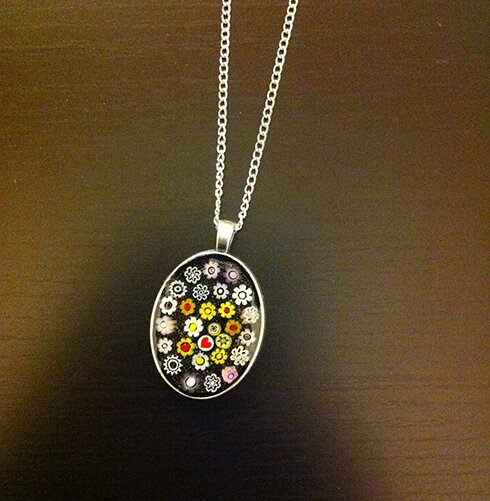 While making pom pom hair ties for my sincere sock cupcake project, I thought I'd also try making some soot sprites hair ties for a couple of Studio Ghibli fans :D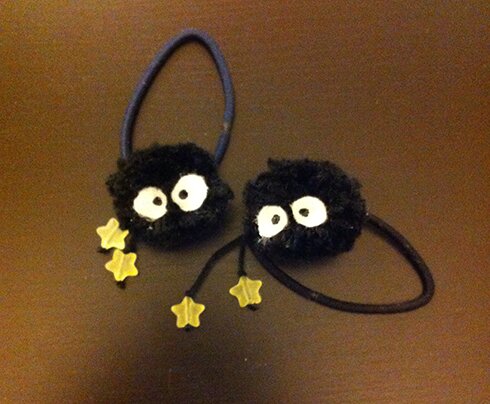 Caught in a perfectly tiny tin! :D (that used to hold some sparkly tea)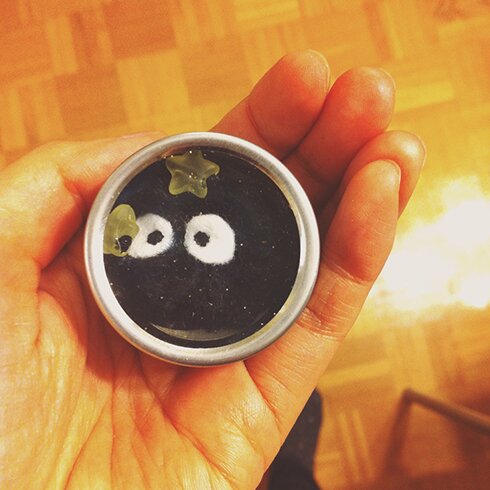 These hedgehogs mitts are for my niece, made almost entirely in commute. Excellent pattern from mom.me.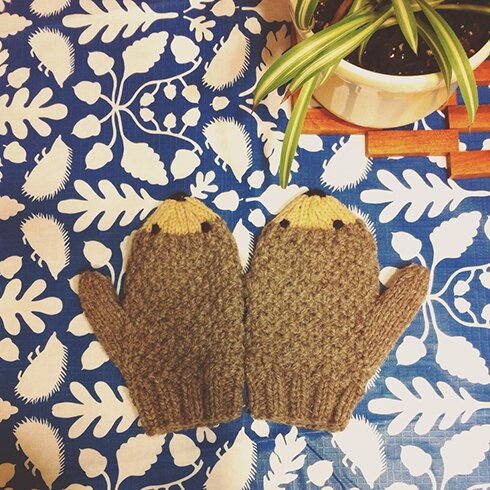 Spent a couple of Sunday afternoons at the Gardiner Museum drop-in clay class, and made an army of ornaments and tea bag holders! It was a great way to spend a weekend afternoon creatively, must go back sometimes!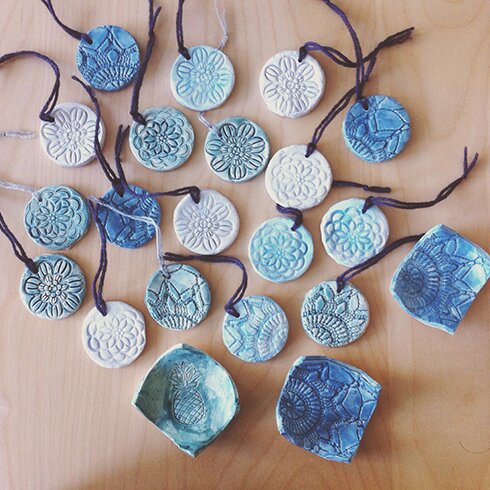 And my newest invention — sushi sock rolls! :D For my dear friend's baby. I used this 2‑needle baby sock pattern, but had to modify it quite a bit to get the black part long enough to roll around. So the socks are faaarrr too big for the baby right now, they're more for a toddler. But they'll fit soon enough! And the idea is that when the child out grows the socks, they can be rolled up and sewed together permanently and be used as play food, or a pin cushion :D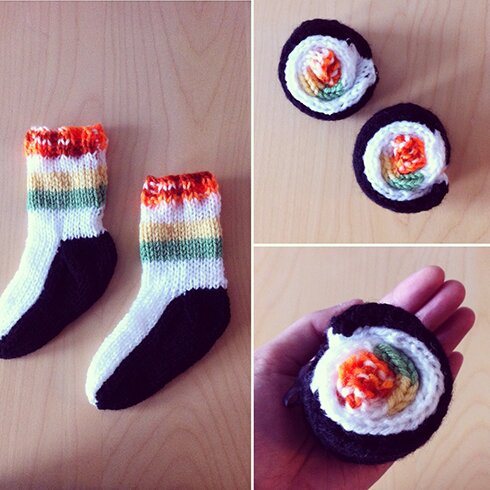 Now, the biggest project ever undertaken — behold the polar bear blanket!!!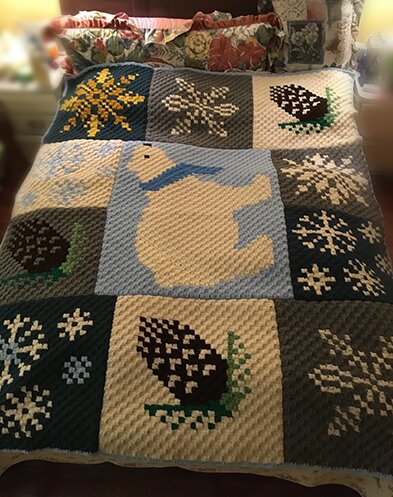 I've been working on it for months and it's for my parents! Wish I have a better picture of it, but it's just so big! I didn't have the room in my place or my parents' for a good photo shoot. So here it is on my parents' bed :) This is my first attempt at corner-to-corner crochet as well. I first made the polar bear blanket from Simply Crochet magazine (issue 50), then thought my parents would probably like a larger blanket. So I thought I'd add squares around it. I used the pine cone pattern from Make & Do Crew, then found and modified some knitting and cross-stitching graphs to make the snowflakes and the north star. Discovered that Microsoft Excel is a great program to draft crochet charts!
And now, one great gift I received from my sister — from the awesome Out of Print clothing, a Miss Peregrine shirt!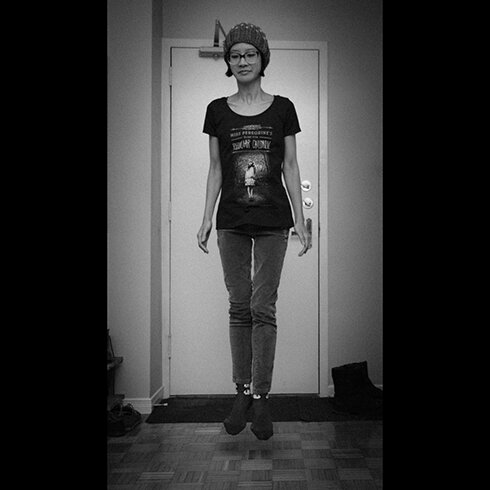 Stay peculiar and levitate!
(Well, maybe not too much levitation this year. I haven't tried taking this kind of photos for a while, and then afterwards my knees were a bit sore… another year older, after all. But stay peculiar, definitely!)
Happy first week of January! Hope everyone had a re-energizing holiday and have a great start to the new year! :D