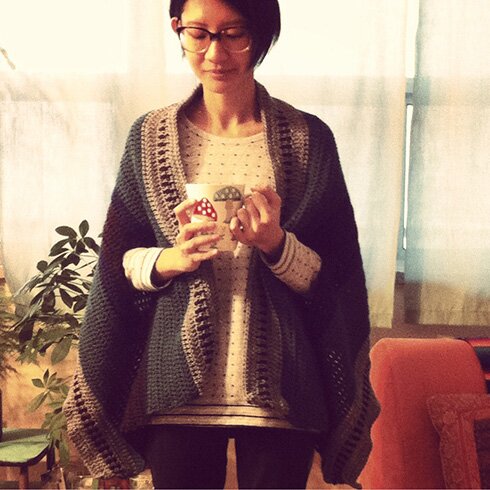 Stumbled across Two of Wands' beautiful Saddlebrook cape scarf pattern on Instagram, thought it was just the thing I need for the chilly office! The arm openings are perfect for typing and tea drinking, and it's so stylish-looking! I love the cleverly designed edging detail. It's a beautiful design, and it's free! And! I had been looking for a project through which I can use up the almost-full skeins of yarn leftover from the corner-to-corner crochet blanket for my parents last Christmas, it's awesome!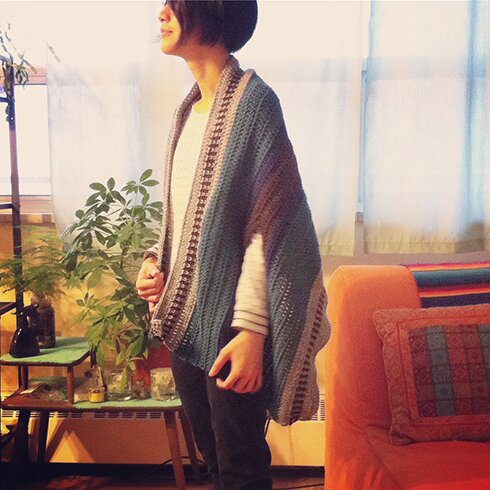 It's very packable, so I imagine it would also be great to bring on the train or plane or road trips! And it makes a nice giant scarf!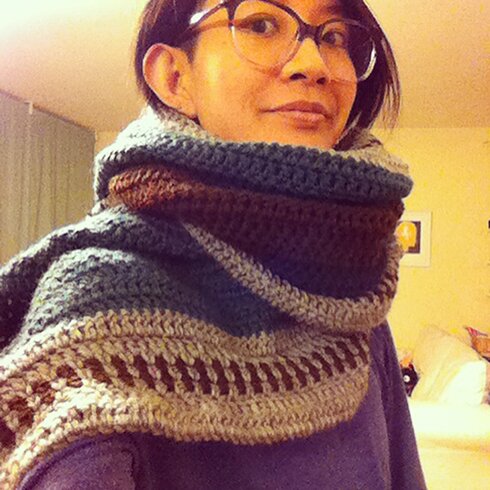 I had modified the pattern so that it's shorter (because I'm a shorter person, and I find it easier to move around if the cape is kind of regular coat length), and so that I could use the worsted weight yarn I have. So I thought I'd share the modifications in case you're in similar situation!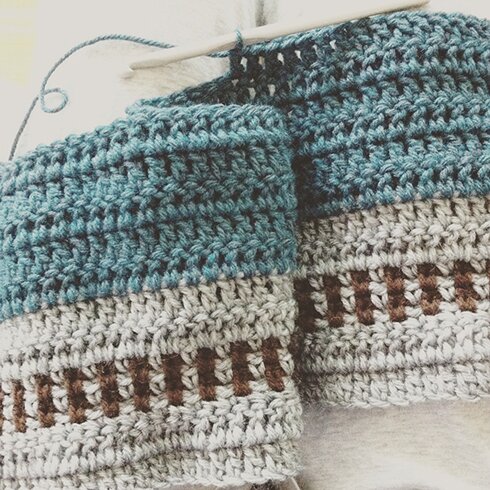 My cape measures 60″ x 20″.
I used a 6mm hook, and started by making a chain of 182, then dc in 4th ch from hook (turning ch counts as a dc throughout). I used dc stitches throughout, 180 dc across.
I followed the pattern for the edging (the grey/brown part), then split for arm openings on the 14th row after edging. Arm opening stitch count as follows: 25 dc, 20 fdc (for arm opening), 90 dc, 20 fdc, 25 dc.
Then I finished the other half of the cape in the same way as the first half.
I used Bernat Super Value yarn, less than half a skein of the grey, brown and blue, and almost a full skein of the teal.
Now let's throw on the cape and unleash superpowers.
Have a fantastic week, everyone! :D