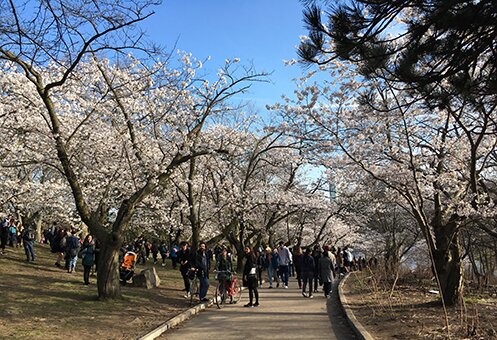 It's the most magical time of the year. The trees are blooming, the sun is shining, everyone's out enjoying extended daylight. Spring is here! :D
Every year we try going to High Park to enjoy the cherry blossoms. There were hardly any blooms last year because of unusual winter weather, but it seems to be making up for it this year with full blooms on sunny days. Aren't they just magnificent?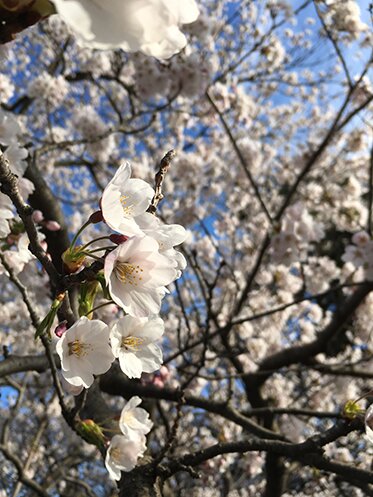 I've been seeing these cords tied to tree branches everywhere. I think once upon a time I looked up the meaning of it, but can't be sure now. I would guess that they represent wishes or prayers, or they just look nice on the trees? If anyone know what they are for can you make a comment and let me know?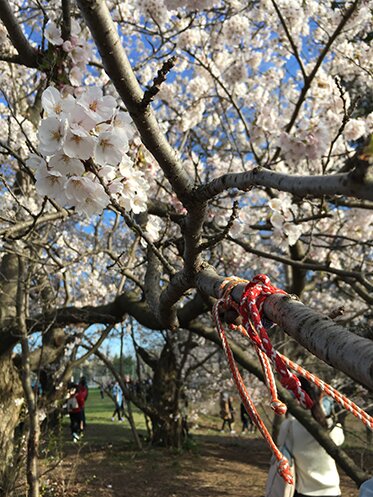 Our tradition is to have a picnic under a cherry tree. This year's picnic is a bit makeshift because we were coming from work (an attempt to avoid crowds on a weekday evening — not so successful. Oh well.), with discounted end-of-day sushi and Vitasoy and a taro roll, but it was still the best date night ever :)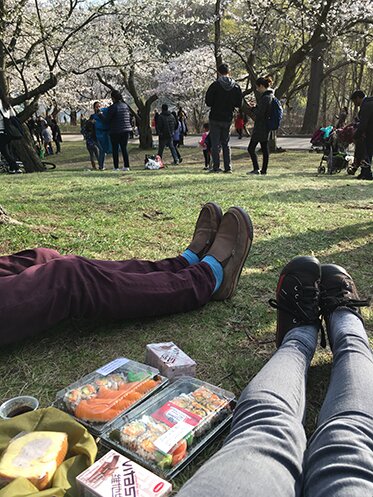 We even met the resident swan!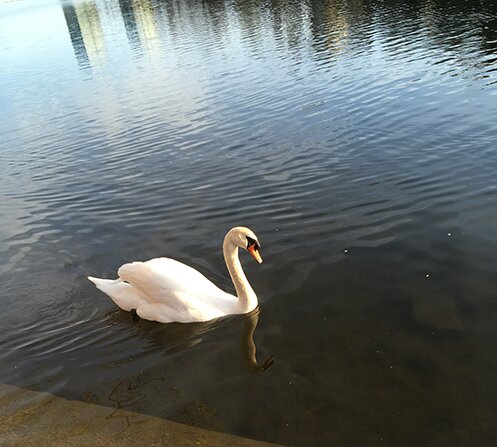 Happy May! Happy spring! :D