You might have noticed that I was MIA on the blog for a bit… sometimes I'm MIA for no good reason, but this time, I was actually in NYC! :D 20% of the trip was for work, but we sure did cram in as much sightseeing as possible in the remaining 80% of our time there, since we've never been!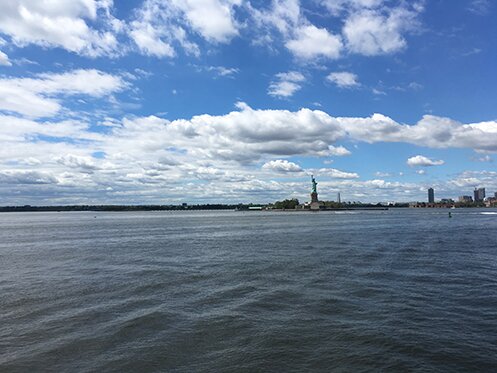 Mostly just mesmerized and mildly intimidated by the street scenes. Also, fire escapes are such beautiful structures! Especially the shadows they cast on the building during certain times of day.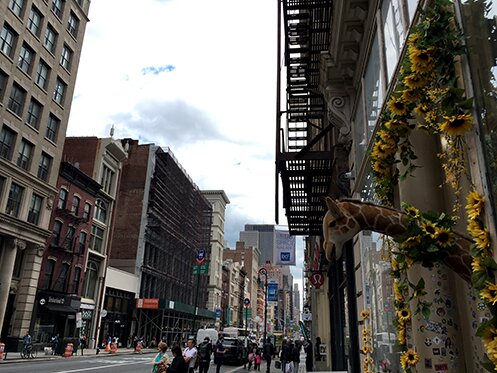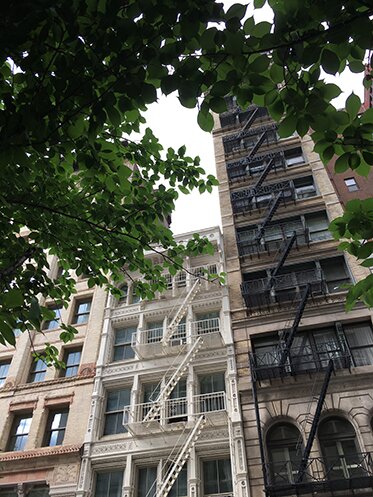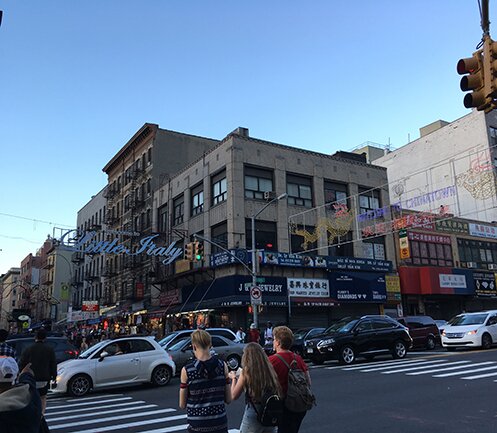 At the corner of Little Italy and Chinatown :O
Made a beeline to Purl Soho as soon as we had free time *heart eyes x 1000* It is such a nice shop! I got too overwhelmed by all the yarn choices and couldn't decide on what to get. But I did get the gorgeous anniversary edition of Pom Pom Quarterly, which I've been eyeing forever but hadn't been able to bring myself to get it because of the hefty shipping fees! Can't wait to start working on some of the patterns :D
My second favourite part of NYC is definitely Central Park. A close second. Or even equally favourite. Such a magical place. And we only covered maybe a 10th of it!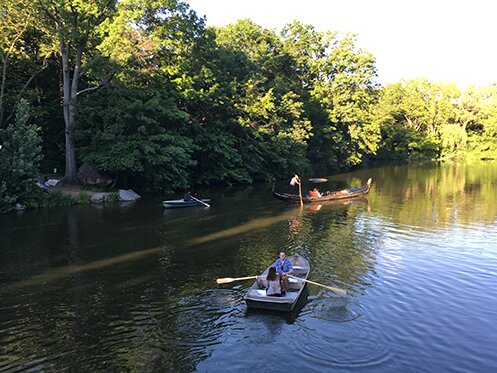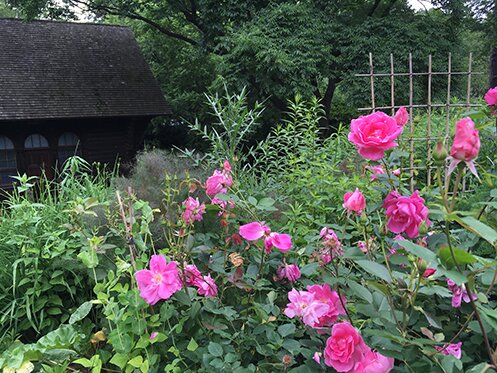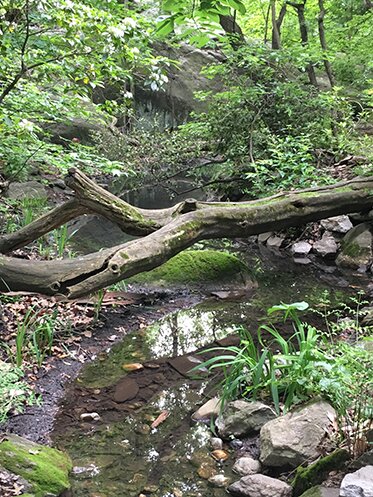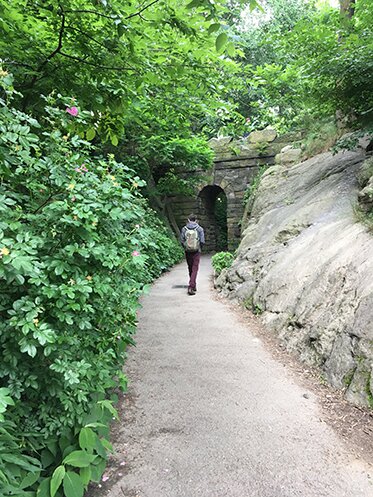 Isn't this like the scene in Spirited Away? :D Almost expecting to come out to a world full of strange things on the other side…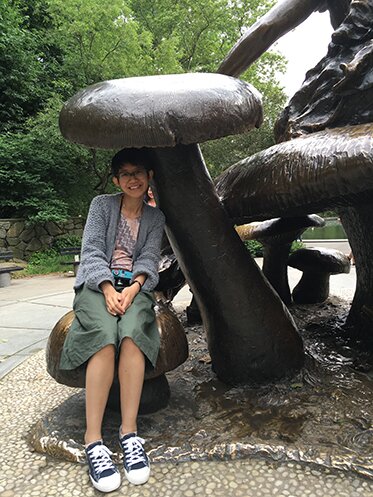 Instead we found Alice and her toadstools :D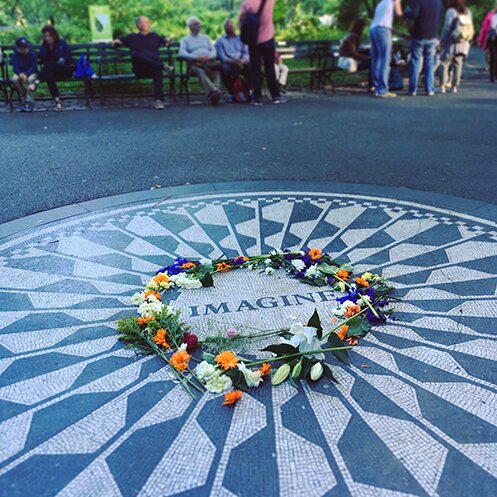 This brings people together :)
Saw that the Museum of Natural History has a jelly dome, made a beeline there as well! It was well worth the waiting in line. Wish I took a picture of the outside of the dome, it looked like an inflated grey cozy igloo. And inside they played beautiful footage of all kinds of jellyfish on the dome! It was like they were swimming all round you, with relaxing music, quite magical! I think it's a great alternative to exhibiting live jellyfish in a tank, and makes a brilliant art installation, and I think the wonder on all the visitors' faces is just as moving as the jellyfish footage itself.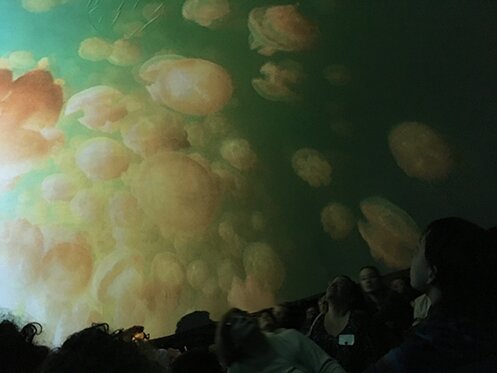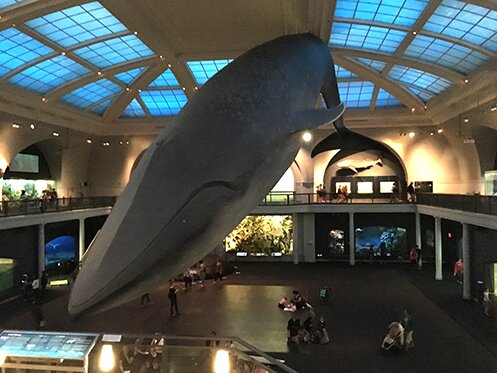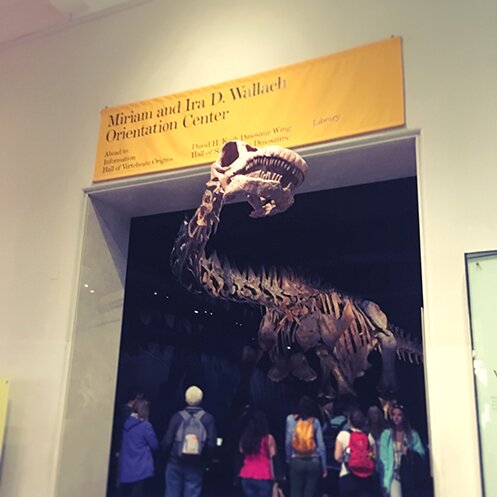 And of course we visited The Met! It is breathtakingly grand.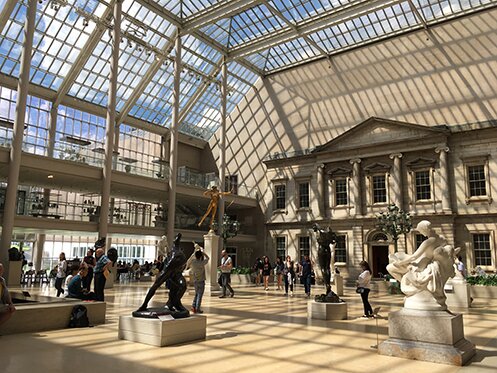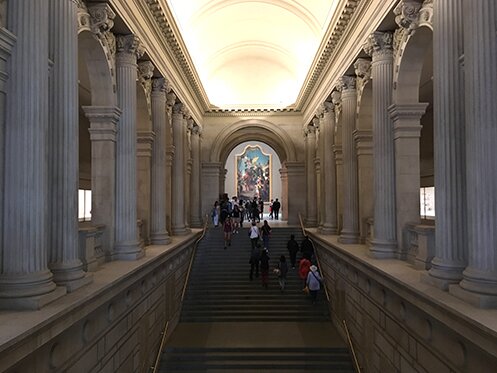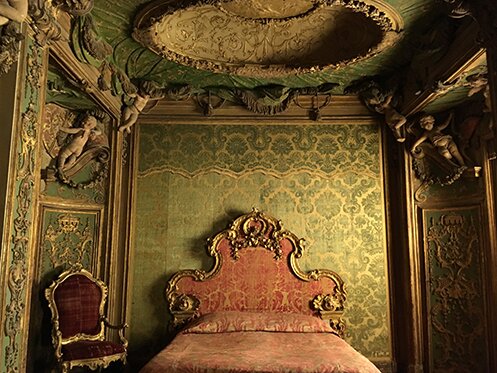 I'm most mesmerized by the lighting of this room, originally from Venice, I believe.
We had one last morning to spend in New York before heading home, and we made it to Brooklyn! :D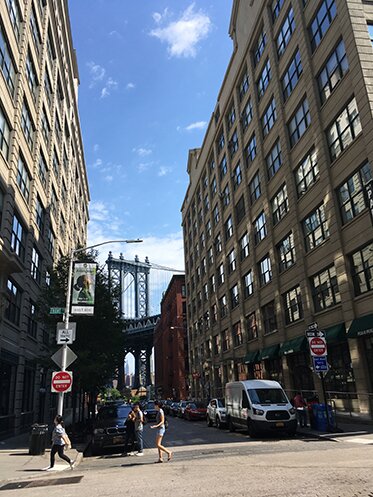 It was so nice to be able to step into the Hudson River.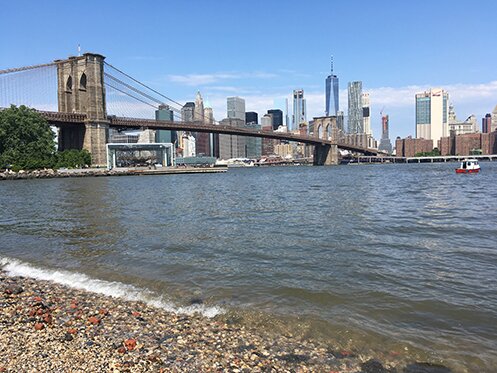 Souvenirs from our trip include 3 perfectly rounded stones from the river (along with Cocokrispies squares — because we don't have Cocokrispies in Canada anymore), now sitting with my glass bird :)
I also took some pictures with Diana, hoping that they will turn out! Will have to show them to you when I get the film developed — stay tuned!
There were so many places we wanted to visited but just didn't have the time! Must return one day. Have you been to NYC, or do you live there? What's your favourite place?
Have a good rest of the week, everyone!